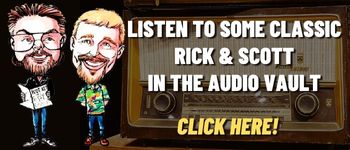 A quick look at Today in History, check out some Celebrity Birthdays, and find out what Days of the Year to celebrate.
TODAY IN HISTORY:
1788 – Georgia became the 4th state to ratify the U.S. Constitution.
1839 – Louis Daguerre became the first person to take a photo of the moon. Unfortunately his lab burned down shortly after and the photo was lost.
1842 – The first wire suspension bridge was opened to traffic in Fairmount, PA,
1870 – Construction began on the Brooklyn Bridge in New York, NY. The bridge is still in use today.
1872 – Brigham Young, the 71-year-old leader of the Mormon Church, was arrested on a charge of bigamy. He had 25 wives.
1879 – Thomas Edison began construction on his first generator.
1882 – The Standard Oil Trust agreement was completed and dated. The document transferred the stock and property of more than 40 companies into the control of nine trustees lead by John D. Rockefeller. This was the first example of what became known as a holding company.
1892 – Ellis Island opened as America's first Federal Immigration Center. Annie Moore, at age 15, became the first person to pass through.
1893 – The first commemorative postage stamps were issued.
1910 – The first junior high school in the United States opened. McKinley School in Berkeley, CA, housed seventh and eighth grade students. In a separate building students were housed who attended grades 9-12.
1929 – The United States and Canada reached an agreement on joint action to preserve Niagara Falls.
1935 – Bruno Richard Hauptmann went on trial for the kidnap-murder of Charles Lindberghs baby. Hauptmann was found guilty and executed.
1953 – The television show "The Life of Riley" debuted on NBC.
1960 – Senator John F. Kennedy, of Massachusetts, announced his candidacy for the Democratic Presidential nomination.
1965 – "Broadway" Joe Namath signed the richest rookie contract (for $400,000) in the history of pro football.
1967 – Ronald Reagan was sworn in as Governor of California.
1968 – Police in Newark, NJ, confiscated a shipment of the Two Virgins album by John Lennon and Yoko Ono because of its nude cover.
1971 – A federally imposed ban on television cigarette advertisements went into effect.
1974 – President Richard M. Nixon signed a bill requiring all states to lower the maximum speed limit to 55 mph. The law was intended to conserve gasoline supplies during an OPEC embargo. The Federal speed limits were abolished in 1995.
1983 – Michael Jackson's song "Billie Jean" was released. It went on to become Jackson's best selling single.
1994 – Chrysler introduced the Dodge Neon.
1995 – The TV show "Cybill", starring Cybill Shepherd, debuted.
1995 – Marion Barry, Jr. was inaugurated as Mayor of Washington DC, returning to the office he held prior to a jail term for drug possession.
1999 – A snowstorm hit the midwestern U.S., causing 14 inches of snow in Milwaukee, WI, and 19 inches in Chicago, IL, where temperatures plunged to -13° F. 68 deaths were reported.
2004 – NASA's Stardust space probe collected samples from the comet Wild 2. The samples returned to Earth on January 15, 2006.
2006 – An explosion in a coal mine in Sago, WV, trapped and killed 12 miners, while leaving only one survivor.
2007 – Oprah Winfrey opened a school for girls in South Africa.
2008 – The price of oil hit $100 per barrel for the first time.
2008 – Despite the writers' strike, late night talk show hosts returned to their shows.
BIRTHDAYS:
Jim Bakker – 83 years old (1940) – Disgraced evangelist. Born in Muskegon, MI.
Donald Keck – 82 years old (1941) – Research physicist, engineer (Developed the optical fiber). He was born and grew up in Lansing, MI and attended Michigan State University.
Dennis Hastert – 81 years old (1942) – Republican congressman (Illinois), 59th Speaker of the House of the Representatives (1999-2007)
Wendy Phillips – 71 years old (1952) – Actress (TV's "Falcon Crest", "Touched by an Angel", "Promised Land", "A Year in the Life", "Homefront", "Studio 60 on the Sunset Strip", movies "Airplane II: The Sequel", "Bugsy")
Gabrielle Carteris – 62 years old (1961) – Actress (TV's "Beverly Hills, 90210")
Tia Carrere – 56 years old (1967) – Actress (TV's "General Hospital", movie "Wayne's World 2")
Cuba Gooding Jr. – 55 years old (1968) – Actor ("Jerry Maguire", "American Gangster", "The Fighting Temptations", "Snow Dogs", "Men of Honor", "As Good as It Gets", "Boyz n the Hood")
Christy Turlington – 54 years old (1969) – Model
Taye Diggs – 52 years old (1971) – Actor ("Rent", "Chicago", "Brown Sugar", "The Way of the Gun", "Baggage Claim", "The Best Man", "How Stella Got Her Groove Back", TV's "Day Break", "Ally McBeal", "Private Practice")
Dax Shepard – 48 years old (1975) – Actor (TV's "Parenthood", movies "Baby Mama", "Employee of the Month", "Hit and Run"). Born in Highland Township, MI.
Kate Bosworth – 40 years old (1983) – Actress ("The Horse Whisperer", "Remember the Titans", "Blue Crush", "Wonderland", "Beyond the Sea", "Superman Returns", "Straw Dogs", "Still Alice")
TODAY IS:
Motivation and Inspiration Day
National Personal Trainer Awareness Day
National Pet Travel Safety Day
National Thank God It's Monday Day
Run Up the Flagpole and See if Anyone Salutes Day
For additional information check out websites like: www.on-this-day.com, www.born-today.com, www.famousbirthdays.com, www.daysoftheyear.com, and www.nationaldaycalendar.com.