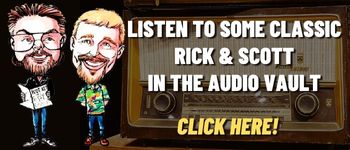 A quick look at Today in History, check out some Celebrity Birthdays, and find out what Days of the Year to celebrate.
TODAY IN HISTORY:
1813 – Near Monroe…Michigan's bloodiest battle of the War of 1812 was fought.
1849 – Elizabeth Blackwell became the first woman granted a medical degree in the United States.
1874 – Samuel W. Francis received a patent for the spork.
1889 – The Columbia Phonograph Company was formed in Washington, DC.
1902 – The Grand Rapids Boat and Canoe Club was organized. The American Legion Building on the east bank of the Grand River in Comstock Park, MI, just north of the North Park bridge, was originally the clubhouse. The building was destroyed by fire on December 24, 1964.
1930 – In New York, NY excavation began for the Empire State Building.
1947 – In Hollywood, CA KTLA, Channel 5, began operation as the first commercial television station west of the Mississippi River.
1961 – Wilma Rudolph, set a world indoor record in the women's 60-yard dash. She ran the race in 6.9 seconds.
1968 – Apollo 5 lifted off carrying the first Lunar module into space.
1968 – The television show "Rowan & Martin's Laugh-In" debuted on NBC. It aired until 1973.
1970 – The first regularly scheduled commercial flight of the Boeing 747 "Jumbo Jet" began in New York, NY and ended in London about 6-1/2 hours later.
1973 – In HBO's first televised boxing match, Joe Frazier lost the first fight of his professional career to George Foreman. Frazier had been the undefeated heavyweight world champion since February 16, 1970, when he knocked out Jimmy Ellis.
1973 – The Supreme Court handed down its decision in Roe vs. Wade, which effectively legalized abortion.
1984 – The TV show "Airwolf" debuted on CBS.
1984 – During the third quarter of Super Bowl XVIII, Apple introduced the Macintosh, the first computer to use point-and-click technology. The computer was introduced in the famous "1984" Apple commercial.
1987 – Pennsylvania politician R. Budd Dwyer shot and killed himself during a televised press conference, leading to debates on boundaries in journalism.
1987 – Phil Donahue became the first talk show host to tape a show from inside the Soviet Union. The shows aired later in 1987.
1990 – Robert Tappan Morris was convicted of releasing the 1988 Internet Computer worm.
1997 – The U.S. Senate confirmed Madeleine Albright as the first female Secretary of State.
1998 – Theodore Kaczynski pleaded guilty to federal charges for his role as the Unabomber. He agreed to serve life in prison without parole.
2000 – Elian Gonzalez's grandmothers met privately with U.S. Attorney General Janet Reno as they appealed for help in removing the boy from his Florida relatives and reuniting him with his father in Cuba.
2001 – Former National Football League player Rae Carruth was sentenced to a minimum 18 years and 11 months in prison for his role in the 1999 shooting death of his pregnant girlfriend, Cherica Adams. Adams died a month later from her wounds. The baby survived and lives with the victim's mother.
2002 – Lawyers suing Enron Corp. asked a court to prevent further shredding of documents due to the pending federal investigation.
2002 – Amazon.com announced that it had posted its first net profit in the fourth quarter ending December 31, 2001.
2002 – AOL Time Warner filed suit against Microsoft in federal court seeking damages for harm done to AOL's Netscape Internet Browser when Microsoft began giving away its competing browser.
2002 – Kmart Corp. filed for Chapter 11 bankruptcy, making it the largest retailer in history to seek legal protection from its creditors.
2003 – It was reported that scientists in China had found fossilized remains of a dinosaur with four feathered wings.
2005 – Donald Trump married his third wife, Slovenian model Melania Knauss, who is 24 years younger than he is.
2005 – A newly cast version of "The Partridge Family" debuted on VH1.
2010 – Conan O'Brien's final "Tonight Show" aired. Musical guest Neil Young's performance of "Long May You Run" was followed by a jam on "Freebird" featuring Max Weinberg and the "Tonight Show" Band with O'Brien, Ben Harper, Beck and ZZ Top's Billy Gibbons on guitars and Will Ferrell on lead vocals.
2018 – Minnie Mouse finally received a star on the Hollywood Walk of Fame.
BIRTHDAYS:
Piper Laurie – 91 years old (1932) – Actress ("The Hustler", "Carrie", "Children of a Lesser God"). Born in Detroit, MI.
Steve Perry – 74 years old (1949) – Lead singer (Journey)
Linda Blair – 64 years old (1959) – Actress ("The Exorcist")
Diane Lane – 58 years old (1965) – Actress ("Man of Steel", "Secretariat", "Jumper", "Under the Tuscan Sun", "Unfaithful", "The Perfect Storm", "Must Love Dogs", "A Walk on the Moon")
DJ Jazzy Jeff – 58 years old (1965) – disc jockey, actor
Olivia d'Abo – 54 years old (1969) – Actress (TV's "The Wonder Years", "Law & Order: Criminal Intent", movies "Bolero", "Conan the Destroyer")
Balthazar Getty – 48 years old (1975) – Actor (TV's "Brothers and Sisters", "Alias", movie "Lord of the Flies")
Christopher Masterson – 43 years old (1980) – Actor (TV's "Malcolm in the Middle")
Beverley Mitchell – 42 years old (1981) – Singer, actress (TV's "7th Heaven")
TODAY IS:
National Answer Your Cat's Questions Day
National Sanctity of Human Life Day
For additional information check out websites like: www.on-this-day.com, www.born-today.com, www.famousbirthdays.com, www.daysoftheyear.com, and www.nationaldaycalendar.com.