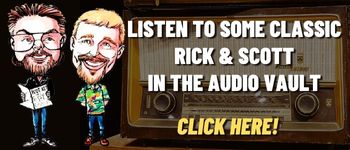 A quick look at Today in History, check out some Celebrity Birthdays, and find out what Days of the Year to celebrate.
TODAY IN HISTORY:
1785 – The University of Georgia was founded. It was the first public university in the United States.
1870 – The first women's sorority, Kappa Alpha Theta, was founded at Indiana Asbury University (now DePauw University) in Greencastle, IN.
1880 – Thomas Edison patented the electric incandescent lamp.
1883 – The first electric lights in Michigan were installed at Metcalf's dry goods store in Detroit.
1888 – The National Geographic Society was founded in Washington, DC when 33 explorers and scientists gathered to organize "a society for the increase and diffusion of geographical knowledge".
1926 – A Scottish inventor, named John Baird, demonstrated a pictorial transmission machine called "television".
1927 – United Independent Broadcasters Inc. started a radio network with contracts with 16 stations. The company later became Columbia Broadcasting System (CBS).
1948 – Wire Recording Corporation of America announced the first magnetic tape recorder. The 'Wireway' machine with a built-in oscillator sold for $149.50.
1951 – Atomic testing in the Nevada desert began as an Air Force plane dropped a one-kiloton bomb on Frenchman Flats.
1963 – The first inductees into the Pro Football Hall of Fame were announced.
1967 – At Cape Kennedy, FL, astronauts Virgil I. "Gus" Grissom, Edward H. White and Roger B. Chaffee (from Grand Rapids, MI) died in a flash fire during a test aboard their Apollo I spacecraft. A spark in their capsule ignited the flammable oxygen atmosphere the astronauts were breathing.
1967 – More than 60 nations signed the Outer Space Treaty which banned the orbiting of nuclear weapons and placing weapons on celestial bodies or space stations.
1973 – The Vietnam peace accords were signed in Paris.
1976 – The television show "Laverne & Shirley" premiered on ABC.
1977 – The Vatican reaffirmed the Roman Catholic Church's ban on female priests.
1981 – President Ronald Reagan greeted the 52 former American hostages released by Iran at the White House.
1984 – Carl Lewis beat his own two-year-old record by 9-1/4 inches when he set a new indoor world record with a long-jump mark of 28 feet, 10-1/4 inches.
1985 – The Coca-Cola Company, of Atlanta, GA, announced a plan to sell its soft drinks in the Soviet Union.
1992 – Former world boxing champion Mike Tyson went on trial for allegedly raping an 18-year-old contestant in the 1991 Miss Black America Contest.
1998 – First Lady Hillary Rodham Clinton appeared on NBC's "Today" show. She charged that the allegations against her husband were the work of a "vast right-wing conspiracy."
1999 – The U.S. Senate blocked dismissal of the impeachment case against President Bill Clinton and voted for new testimony from Monica Lewinsky and two other witnesses.
2003 – Altria Group, Inc. became the name of the parent company of Kraft Foods, Philip Morris USA, Philip Morris International and Philip Morris Capital Corporation.
2003 – The first selections for the National Recording Registry were announced by the Library of Congress. Among the original 50 selections were recordings of Abbott and Costello's "Who's on First?", Orson Welles "War of the Worlds", and Kate Smith's "God Bless America".
2006 – Western Union discontinued its Telegram and Commercial Messaging services.
2010 – Steve Jobs unveiled the Apple iPad.
BIRTHDAYS:
James Cromwell – 83 years old (1940) – Actor ("Babe", "LA Confidential", "The Green Mile", TV's "American Horror Story", "Star Trek: The Next Generation", "Six Feet Under")
Nick Mason – 79 years old (1944) – Drummer (Pink Floyd)
Nedra Talley – 77 years old (1946) – Singer (The Ronettes)
Mikhail Baryshnikov – 75 years old (1948) – Dancer
Brian Downey – 72 years old (1951) – Drummer (Thin Lizzy)
Seth Justman – 72 years old (1951) – Keyboard player (The J. Geils Band)
John Roberts – 68 years old (1955) – Chief Justice of the Supreme Court
Mimi Rogers – 67 years old (1956) – Actress, professional poker player ("Austin Powers", "The Rapture", "Someone to Watch Over Me")
Cris Collinsworth – 64 years old (1959) – Football player, sportscaster
Keith Olbermann – 64 years old (1959) – Sports & political commentator (CNN, ESPN, FOX, "Countdown", "NBC's Football Night in America")
Bridget Fonda – 59 years old (1964) – Actress ("A Simple Plan", "It Could Happen to You", "Singles", "Single White Female", "The Godfather Part 3")
Alan Cumming – 58 years old (1965) – Actor ("X2", "The Anniversary Party", "Josie & the Pussycats", "Spy Kids", TV's "The Good Wife")
Tracy Lawrence – 55 years old (1968) – Country singer
Patton Oswalt – 54 years old (1969) – Comedian, actor (TV's "The King of Queens", movie "Ratatouille")
Rosamund Pike – 44 years old (1979) – Actress ("Gone Girl", "Jack Reacher", "Wrath of the Titans", "Surrogates", "Pride and Prejudice", "Die Another Day")
TODAY IS:
International Day of Commemoration in Memory of the Victims of the Holocaust
International Holocaust Remembrance Day
For additional information check out websites like: www.on-this-day.com, www.born-today.com, www.famousbirthdays.com, www.daysoftheyear.com, and www.nationaldaycalendar.com.