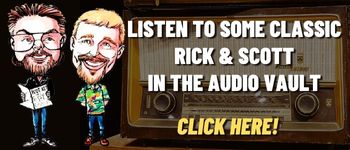 A quick look at Today in History, check out some Celebrity Birthdays, and find out what Days of the Year to celebrate.
TODAY IN HISTORY:
1826 – Michigan's first road map was published.
1878 – The first telephone switchboard was installed in New Haven, CT.
1898 – Sault Ste. Marie, MI imposed a 6 mph speed limit.
1902 – The Carnegie Institution was established in Washington, DC. It began with a gift of $10 million from Andrew Carnegie.
1915 – An act of Congress created the U.S. Coast Guard as a branch of the U.S. Armed Forces. It was created to fight contraband trade and aid distressed vessels at sea.
1916 – Louis D. Brandeis was appointed by President Woodrow Wilson to the Supreme Court, becoming its first Jewish member.
1917 – Municipally-owned streetcars took to the streets of San Francisco, CA.
1922 – The National Football League franchise in Decatur, IL, was moved to Chicago. The team became the Chicago Bears.
1934 – The first ski tow in the United States began operation in Vermont.
1948 – Most snow depth ever in Michigan -– 117" of snow at Eagle Harbor.
1956 – Elvis Presley made his national television debut on "The Dorsey Brothers Stage Show" on CBS.
1957 – The Brooklyn Dodgers announced that circus clown Emmett Kelly had been hired to entertain fans at baseball games.
1958 – The Lego Company patented the design of its Lego bricks, which are still compatible with the bricks produced today.
1960 – The NFL added the Dallas Cowboys (starting in the 1960 season) and Minnesota Vikings (starting in 1961) franchises.
1965 – General Motors reported the biggest profit of any U.S. company in history.
1973 – The television show "Barnaby Jones", starring Buddy Ebsen, debuted on CBS.
1978 – At the request of a fan, Ted Nugent autographed a man's arm with a Bowie knife.
1979 – CBS News "Sunday Morning" debuted with original host and co-creator Charles Kuralt.
1981 – President Ronald Reagan lifted remaining domestic petroleum price and allocation controls to help end the 1979 energy crisis and begin the 1980s oil glut.
1983 – WDHA in Dover, NJ, became the first radio station in the United States to play a compact disc on the air.
1985 – USA for Africa recorded the song "We Are the World". More than 40 artists were involved. The proceeds went toward preventing worldwide hunger.
1986 – The Space Shuttle Challenger (STS-51-L) exploded after liftoff, killing all seven crew members.
1994 – In Los Angeles, Superior Court Judge Stanley Weisberg declared a mistrial in the case of Lyle Menendez in the murder of his parents. Lyle, and his brother Erik, were both retried later and were found guilty. They were sentenced to life in prison without parole.
1997 – Clive Davis received a star on the Hollywood Walk of Fame.
1999 – Ford Motor Company announced the purchase of Sweden's Volvo AB for $6.45 billion.
2019 – It was the beginning of an interesting week of weather for the state of Michigan. Some parts of the state received almost a foot of new snow. That was followed by bitter cold temps and wind chills running -25 to -50. A few days later the temperature was in the mid 40's with rain, which melted a lot of the snow.
BIRTHDAYS:
Nicholas Pryor – 88 years old (1935) – Actor ("The Happy Hooker", "Smile", "The Gumball Rally", "Damien: Omen II", "Airplane!", "Risky Business", "Less Than Zero", "The Falcon and the Snowman", "Pacific Heights", "Executive Decision", "The Chamber", "Collateral Damage")
Alan Alda – 87 years old (1936) – Actor (TV's "M*A*S*H" – His Hawkeye Pierce was the only character to appear in every episode.)
John Beck – 80 years old (1943) – Actor (TV's "Dallas")
Susan Howard – 79 years old (1944) – Actress (TV's "Dallas", "Petrocelli")
Karen Lynn Gorney – 78 years old (1945) – Actress ("Saturday Night Fever")
Marthe Keller – 78 years old (1945) – Actress ("Marathon Man", "Black Sunday")
Barbi Benton – 73 years old (1950) – Actress, Playboy Playmate (TV's "Hee Haw")
Peter Schilling – 67 years old (1956) – Singer ("Major Tom")
Sarah McLachlan – 55 years old (1968) – Singer
Katherine Morris – 54 years old (1969) – Actress (TV's "Cold Case", "Pensacola: Wings of Gold", movies "Minority Report", "The Contender")
Mo Rocca – 54 years old (1969) – Humorist (Correspondent for TV's "CBS Sunday Morning", "My Grandmother's Ravioli")
Magglio Ordóñez – 49 years old (1974) – Baseball player (Six-time All-Star with the Chicago White Sox and Detroit Tigers)
Joey Fatone – 46 years old (1977) – Singer ('N Sync), actor ("On the Line", "The Cooler", "My Big Fat Greek Wedding")
Nick Carter – 43 years old (1980) – Singer (Backstreet Boys)
Elijah Wood – 42 years old (1981) – Actor ("The Lord of the Rings" trilogy, "The Hobbit", "The Eternal Sunshine of the Spotless Mind", "Everything Is Illuminated", "Maniac", TV's "Wilfred")
Ariel Winter – 25 years old (1998) – Actress (TV's "Modern Family")
TODAY IS:
Global Community Engagement Day
International Reducing CO2 Emissions Day
National Blueberry Pancake Day
National Gift of the Ladybug Day
Visit Your Local Quilt Shop Day
For additional information check out websites like: www.on-this-day.com, www.born-today.com, www.famousbirthdays.com, www.daysoftheyear.com, and www.nationaldaycalendar.com.