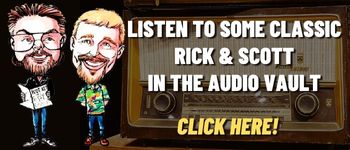 A quick look at Today in History, check out some Celebrity Birthdays, and find out what Days of the Year to celebrate.
TODAY IN HISTORY:
1865 – General Robert E. Lee was named general-in-chief of the Confederate armies.
1865 – Congress passed the 13th Amendment, which abolished slavery. The vote in the House was 212 to 24.
1876 – All Native American Indians were ordered to move into reservations.
1893 – The trademark "Coca-Cola" was first registered in the United States Patent Office.
1930 – Richard Dew invented a transparent tape he called Scotch Cellulose Tape. Today we call it Scotch Tape.
1930 – U.S. Navy Lt. Ralph S. Barnaby became the first glider pilot to have his craft released from a dirigible (a large blimp) at Lakehurst, NJ.
1934 – Jim Londos defeated Joe Savoldi in a one-fall match in Chicago, IL. The crowd of 20,000 was one of the largest crowds to see a wrestling match.
1936 – The radio show "The Green Hornet" debuted.
1940 – The first Social Security check was issued by the U.S. government.
1949 – The first TV soap opera, "These Are My Children", was broadcast from the NBC station in Chicago, IL.
1950 – President Harry Truman announced that he had ordered development of the hydrogen bomb.
1958 – Explorer I, the first manmade Earth satellite, was put into orbit.
1961 – Ham the Chimp traveled into outer space on the Mercury-Redstone 2.
1971 – Astronauts Alan B. Shepard Jr., Edgar D. Mitchell and Stuart A. Roosa blasted off aboard Apollo 14 for a mission to the Fra Mauro Highland on the Moon.
1983 – Michael Jackson's "Thriller" album was certified platinum — the first of many such awards.
1983 – J.C. Penney announced plans to spend in excess of $1 billion over the next five years to modernize stores and to accelerate a rebranding program.
1985 – The final Jeep rolled off the assembly line at the AMC plant in Toledo, OH.
1988 – The TV show "The Wonder Years", starring Fred Savage as Kevin Arnold, premiered on ABC. It would run until May, 1993.
1989 – LaToya Jackson's Playboy pictorial hit newsstands.
1990 – McDonald's Corp. opened its first fast-food restaurant in Moscow, Russia.
1993 – Michael Jackson performed during halftime at Super Bowl 27.
1995 – President Bill Clinton authorized a $20 billion loan to Mexico to stabilize their economy.
1999 – The animated series "Family Guy" premiered on FOX.
2000 – John Rocker, of the Atlanta Braves, was suspended from major league baseball for disparaging foreigners, homosexuals and minorities in a "Sports Illustrated" interview.
2001 – It was announced that Peter Criss was leaving the band KISS and that he would be replaced by Eric Singer for the remainder of dates of the farewell tour. Criss' last show was on October 7, 2000.
2005 – Jury selection began in the Michael Jackson child molestation trial.
2005 – Keanu Reeves received a star on the Hollywood Walk of Fame.
2010 – The movie "Avatar" became the first film to gross over $2 billion worldwide.
2018 – Both a blue moon and a total lunar eclipse occur.
BIRTHDAYS:
Richard Gephardt – 82 years old (1941) – Politician
Jessica Walter – 82 years old (1941) – Actress (TV's "Arrested Development", "Trapper John, MD", movies "Play Misty for Me", "Tapeheads", "My Best Friend's Wife")
Charlie Musselwhite – 79 years old (1944) – Musician
Nolan Ryan – 76 years old (1947) – Baseball Hall of Famer
Glynn Turman – 76 years old (1947) – Actor (TV's "House of Lies", "The Wire", "A Different World", "Peyton Place", movie "Cooley High")
Harry Wayne Casey – 72 years old (1951) – Singer (KC and the Sunshine Band)
Johnny Rotten – 67 years old (1956) – Singer (Sex Pistols)
Shirley Babashoff – 66 years old (1957) – Olympic swimmer
Anthony LaPaglia – 64 years old (1959) – Actor (TV's "Without a Trace", "Murder One", movies "Happy Hour', "Lantana", "So I Married an Axe Murderer", "The Custodian")
Kelly Lynch – 64 years old (1959) – Actress ("Charlie's Angels", "Road House", "Mr. Magoo", "Drugstore Cowboy", TV's "Magic City")
Minnie Driver – 53 years old (1970) – Actress ("Good Will Hunting", "The Phantom of the Opera", "Grosse Pointe Blank", "The Governess", "Barney's Version", "Princess Mononoke", "Tarzan")
Portia de Rossi – 50 years old (1973) – Actress (TV's "Ally McBeal", "Arrested Development")
Bobby Moynihan – 46 years old (1977) – Comedian, actor (TV's "Saturday Night Live", movies "Sisters", "Delivery Man")
Kerry Washington – 46 years old (1977) – Actress ("Django Unchained", "For Colored Girls", "The Last King of Scotland", "Fantastic Four" movies, "Ray", "She Hate Me", "Save the Last Dance", TV's "Scandal", "Boston Public")
Justin Timberlake – 42 years old (1981) – Singer, actor ('N Sync, "Friends With Benefits", "In Time", "Trouble With the Curve", "Black Snake Moan", "The Social Network", "Bad Teacher")
Marcus Mumford – 36 years old (1987) – Singer (Mumford & Sons)
TODAY IS:
Appreciate Your Social Security Check Day
Inspire Your Heart With Art Day
National Plan for Vacation Day
For additional information check out websites like: www.on-this-day.com, www.born-today.com, www.famousbirthdays.com, www.daysoftheyear.com, and www.nationaldaycalendar.com.