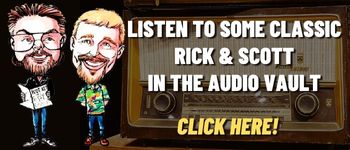 A quick look at Today in History, check out some Celebrity Birthdays, and find out what Days of the Year to celebrate.
TODAY IN HISTORY:
1843 – Michigan's first Governor, Stephens T. Mason, died (in New York, NY) of pneumonia at the age of 31.
1885 – Dr. William Grant performed the first successful appendectomy. The patient was Mary Gartside.
1896 – Utah became the 45th U.S. state.
1936 – The first pop music chart based on national sales was published by "Billboard" magazine.
1950 – RCA Victor announced that it would manufacture long-playing (LP) records.
1952 – The C & O Railroad car ferry "The Spartan" launched along with "The Badger". There were the largest, best equipped, and last coal fired passenger carrying steamships built in the United States. "The Badger" still sails from Ludington, MI to Manitowac, WI.
1953 – Tufted plastic carpeting was introduced by Barwick Mills.
1958 – The Soviet satellite Sputnik I, which was launched into Earth orbit on October 4th, 1957, fell back to earth.
1962 – New York, NY introduced a train that operated without conductors and motormen.
1965 – The Fender Guitar Company was sold to CBS for $13 million.
1974 – President Richard Nixon refused to hand over tape recordings and documents subpoenaed by the Senate Watergate Committee.
1974 – NBC-TV presented hockey in prime time. The Boston Bruins and the New York Rangers were the teams that played in the National Hockey League (NHL) game.
1981 – The Broadway show "Frankenstein" lost an estimated $2 million, when it opened and closed on the same night.
1982 – Bryant Gumbel moved from NBC Sports to the anchor desk where he joined Jane Pauley as co-host of the "Today" show on NBC.
1984 – The TV show "Night Court" debuted on NBC.
1988 – The cable network Nickelodeon launched it's Nick Jr. programming block which introduced audiences to "Eureka's Castle", "David the Gnome" and many more.
1999 – Former professional wrestler Jesse Ventura was sworn in as Minnesota's 37th governor.
2004 – The NASA Mars rover, Spirit, successfully landed on Mars.
2006 – Queen Latifah became the first female hip hop artist to get a star on the Hollywood Walk of Fame.
2007 – Nancy Pelosi became Speaker of the U.S. House of Representatives. She was the first woman to hold the position.
2010 – In Dubai, United Arab Emirates, the Burj Khalifa (Dubai Tower) opened as the world's tallest structure at 2,722 feet. (That's more than half a mile!)
BIRTHDAYS:
Barbara Rush – 96 years old (1927) – Actress ("It Came From Outer Space", TV's "Peyton Place", "All My Children")
Dyan Cannon – 86 years old (1937) – Actress ("Heaven Can Wait", "Bob & Carol & Ted & Alice")
Ann Magnuson – 67 years old (1956) – Actress ("Desperately Seeking Susan", TV's "Anything but Love")
Patty Loveless – 66 years old (1957) – Country singer
Matt Frewer – 65 years old (1958) – Actor ("Hercules", "Watchmen", "50/50")
Michael Stipe – 63 years old (1960) – Singer (R.E.M.)
Patrick Cassidy – 61 years old (1962) – Actor ("I'll Do Anything", "How the West Was Fun", TV's "Lois & Clark: The New Adventures of Superman", "Smallville")
Dave Foley – 60 years old (1963) – Actor (TV's "NewsRadio", "The Kids in the Hall", "The Middle")
Dot Jones – 59 years old (1964) – Actress (TV's "Glee")
Julia Ormond – 58 years old (1965) – Actress ("The Curious Case of Benjamin Button", "Smilla's Sense of Snow", "Sabrina", "First Knight", "Legends of the Fall", TV's "CSI: New York")
Deana Carter – 57 years old (1966) – Country singer
Benjamin Darvill – 56 years old (1967) – Musician (Crash Test Dummies)
Jill Marie Jones – 48 years old (1975) – Actress (TV's "Girlfriends", "Sleepy Hollow")
TODAY IS:
For additional information check out websites like: www.on-this-day.com, www.born-today.com, www.famousbirthdays.com, www.daysoftheyear.com, and www.nationaldaycalendar.com.