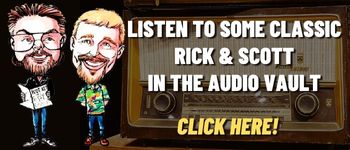 A quick look at Today in History, check out some Celebrity Birthdays, and find out what Days of the Year to celebrate.
TODAY IN HISTORY:
1714 – The typewriter was patented.
1782 – The Bank of North America opened in Philadelphia, PA. It was the first commercial bank in the United States.
1789 – Americans voted for the electors that would choose George Washington to be the first President of the United States.
1887 – The Grand Rapids Hand Screw Company was incorporated. They manufactured wood clamps for the furniture industry.
1887 – Thomas Stevens completed the first worldwide bicycle trip. He started his trip in April 1884. Stevens and his bike traveled 13,500 miles. It took him almost 3 years.
1894 – W.K. Dickson received a patent for motion picture film.
1904 – The distress signal "CQD" was established. Two years later "SOS" became the radio distress signal because it was quicker to send by wireless radio.
1926 – George Burns and Gracie Allen were married.
1927 – Transatlantic telephone service began between New York, NY and London, England, with 31 calls made the first day.
1927 – The Harlem Globetrotters played their first game, in Hinkley, IL.
1929 – The comic strip "Buck Rogers 2429 A.D." debuted in newspapers around the U.S. The title was later changed to "Buck Rogers in the 25th Century."
1949 – The announcement of the first photograph of genes was shown at the University of Southern California in Los Angeles, CA.
1950 – Chevrolet introduced its first automatic transmission – the "Powerglyde". They sold 300,000 the first year.
1953 – President Harry Truman announced the development of the hydrogen bomb.
1954 – The Duoscopic TV receiver was unveiled. The TV set allowed the watching of two different shows at the same time.
1965 – On the television show "My Three Sons", William Frawley made his last appearance as "Bub", Fred MacMurray's father-in-law and grandfather-housekeeper-nanny for the boys. The 78 year old Frawley was ailing and was written out of the show. The next week, "Charlie" (played by William Demarest) arrived to step into his shoes.
1968 – The cost of a first class stamp was raised to 6 cents.
1968 – Surveyor 7, the last spacecraft in the Surveyor series, lifted off from Cape Canaveral, FL.
1970 – Max Yasgur was sued for $35,000 in property damages by neighboring farmers. It was Yasgur's property on which the August 1969 Woodstock Festival was held.
1980 – President Jimmy Carter signed legislation that authorized $1.5 billion in loans for the bailout of the Chrysler Corporation.
1982 – The TV show "Fame" premiered on NBC with Debbie Allen in an expanded role from the 1980 film it was based on.
1990 – The Leaning Tower of Pisa was closed to the public. The accelerated rate of "leaning" raised fears for the safety of its visitors.
1998 – Former White House intern Monica Lewinsky signed an affidavit denying that she had an affair with President Bill Clinton.
1999 – President Bill Clinton went on trial before the Senate. It was only the second time in U.S. history that an impeached President had gone to trial. Clinton was later acquitted of perjury and obstruction of justice charges.
2002 – Microsoft Corp. chairman Bill Gates introduced a new device code named Mira. The device was tablet-like and was a cross between a handheld computer and a TV remote control.
BIRTHDAYS:
Terry Moore – 94 years old (1929) – Actress ("Mighty Joe Young", "Come Back, Little Sheba", "Peyton Place")
Jann Wenner – 77 years old (1946) – Magazine publisher ("Rolling Stone")
Kenny Loggins – 75 years old (1948) – Singer
Erin Gray – 73 years old (1950) – Actress (TV's "Buck Rogers in the 25th Century", "Silver Spoons")
David Caruso – 67 years old (1956) – Actor (TV's "CSI: Miami", "Michael Hayes", "NYPD Blue", movies "King of New York", "Kiss of Death", "Jade")
Katie Couric – 66 years old (1957) – Talk show host, anchor (TV's "CBS Evening News", "Today")
David Lee Murphy – 64 years old (1959) – Singer ("Just Once")
Kathy Valentine – 64 years old (1959) – Guitarist, bassist (The Go-Go's)
David Marciano – 63 years old (1960) – Actor (TV's "Due South", "The Shield", "Homeland")
Rand Paul – 60 years old (1963) – Politician
Nicholas Cage – 59 years old (1964) – Actor ("National Treasure" movies, "The Rock", "Leaving Las Vegas", "Adaptation", "Raising Arizona", Moonstruck", "Wild at Heart", "The Rock", "Face/Off", "Ghost Rider" movies, "Bad Lieutenant: Port of Call New Orleans", "The Sorcerer's Apprentice")
Doug E. Doug – 53 years old (1970) – Actor ("Hangin' With the Homeboys", "Class Act", TV's "Cosby")
Jeremy Renner – 52 years old (1971) – Actor ("The Hurt Locker," "S.W.A.T.", "The Town", "28 Days (and Weeks) Later", "Mission: Impossible – Ghost Protocol and Rogue Nation", "The Bourne Legacy", "Hansel and Gretel: Witch Hunter", "American Hustle", "The Avengers", "Age of Ultron")
Lauren Cohan – 41 years old (1982) – Actress (TV's "The Walking Dead", "Supernatural")
TODAY IS:
I'm Not Going To Take It Anymore Day
For additional information check out websites like: www.on-this-day.com, www.born-today.com, www.famousbirthdays.com, www.daysoftheyear.com, and www.nationaldaycalendar.com.