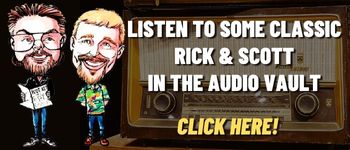 A quick look at Today in History, check out some Celebrity Birthdays, and find out what Days of the Year to celebrate.
TODAY IN HISTORY:
1675 – The first corporation was chartered in the United States. The company was the New York Fishing Company.
1790 – President George Washington delivered the first State of the Union address.
1831 – U.S. Mail began to arrive in Detroit, MI, on a daily basis.
1835 – The United States national debt was zero for the only time.
1838 – Alfred Vail demonstrated a telegraph code he had devised using dots and dashes as letters. The code was the predecessor to Samuel Morse's code.
1856 – Dr. John Veatch discovered Borax (hydrated sodium borate).
1877 – Crazy Horse (Tashunca-uitco) and his warriors fought their final battle against the Cavalry in Montana.
1889 – The first computer, a tabulating machine, was patented by Dr. Herman Hollerith. His company, Tabulating Machine Company, later became International Business Machines Corporation (IBM).
1894 – Fire caused serious damage at the World's Columbian Exposition in Chicago, IL.
1901 – The first tournament sanctioned by the American Bowling Congress was held in Chicago, IL.
1929 – William S. Paley appeared on CBS Radio for the first time to announce that CBS had become the largest regular chain of broadcasting chains in radio history.
1958 – Fourteen year old chess wiz Bobby Fisher won the United States Chess Championship for the first time.
1963 – Leonardo da Vinci's "Mona Lisa" was exhibited in the U.S. for the first time at the National Gallery of Art in Washington, DC.
1964 – President Lyndon Johnson declared a "War on Poverty."
1973 – The trial of seven men accused of bugging Democratic Party headquarters in the Watergate complex opened in Washington, DC.
1979 – The TV game show "Password Plus" debuted on NBC.
1982 – American Telephone & Telegraph (AT&T) settled the Justice Department's anti-trust lawsuit against it by agreeing to divest itself of the 22 Bell System companies.
1982 – The U.S. Justice Department withdrew an anti-trust suit against IBM.
1985 – The Post Office issued a set of Elvis Presley stamps to mark the 50th anniversary of his birth.
1987 – The Dow Jones industrial average closed over the 2000 mark for the first time.
1992 – President George H.W. Bush collapsed during a state dinner in Tokyo. White House officials said Bush was suffering from stomach flu. Bush vomited on the Japanese prime minister's lap.
1993 – An Elvis Presley commemorative stamp was debuted by the U.S. Postal Service. The 29-cent stamp showed the likeness of the 1950's era Elvis.
1993 – The fantasy comedy slasher film "Leprechaun" premiered in theaters. It was Jennifer Aniston's film debut. (I wonder if she puts that on her résumé?)
1994 – Tonya Harding won the ladies' U.S. Figure Skating Championship in Detroit, MI, a day after Nancy Kerrigan dropped out because of a clubbing attack that injured her right knee. The U.S. Figure Skating Association later took the title away from Harding because of her involvement in the attack.
1997 – Mister Rogers (Fred Rogers) received a star on the Hollywood Walk of Fame.
1998 – Ramzi Yousef was sentenced to life in prison for his role of mastermind behind the World Trade Center bombing in New York.
1998 – Scientists announced that they had discovered that galaxies were accelerating and moving apart and at faster speeds.
2002 – President George W. Bush signed into law the No Child Left Behind Act.
2004 – Pete Rose admitted he bet on baseball, on ABC's television show "PrimeTime Thursday".
2004 – The RMS Queen Mary 2, the largest passenger ship ever built, was christened by her namesake's granddaughter, Queen Elizabeth II.
2005 – The rate for First Class mail was raised to 39¢.
2005 – The nuclear sub USS San Francisco collided at full speed with an undersea mountain south of Guam. One man was killed, but the sub surfaced and was repaired.
2009 – In Egypt, archaeologists entered a 4,300 year old pyramid and discovered the mummy of Queen Sesheshet.
2011 – Arizona congresswoman Gabrielle Giffords was shot while talking with constituents at a Tucson grocery store by 22 year old Jared Lee Loughner. Although she miraculously survived being shot in the head, six others were killed.
2016 – Joaquín Guzmán, widely regarded as the world's most powerful drug trafficker, was recaptured following his escape from a maximum security prison in Mexico
BIRTHDAYS:
Charles Osgood – 90 years old (1933) – Broadcast journalist (TV's "CBS News Sunday Morning")
Shirley Bassey – 86 years old (1937) – Singer (Themes for the James Bond movies "Goldfinger", "Diamonds Are Forever", "Moonraker")
Bob Eubanks – 85 years old (1938) – Game show host (TV's "The Newlywed Game"). Born in Flint, MI.
Cristy Lane – 83 years old (1940) – Country-gospel singer
Yvette Mimieux – 81 years old (1942) – Actress ("The Time Machine", "The Most Deadly Game")
Robby Krieger – 77 years old (1946) – Guitarist (The Doors)
Terry Sylvester – 76 years old (1947) – Guitarist, singer (The Hollies, The Swinging Blue Jeans)
John McTiernan – 72 years old (1951) – Director ("Predator", "Die Hard", "The Hunt for Red October", "Last Action Hero", "Die Hard with a Vengeance", "The Thomas Crown Affair")
Harriet Sansom Harris – 68 years old (1955) – Actress (Played Bebe Glazer on TV's "Frasier", "Desperate Housewives")
Michelle Forbes – 58 years old (1965) – Actress (TV's "Star Trek: The Next Generation", "Homicide", "24", "The Killing", "Guiding Light")
Maria Patillo – 58 years old (1965) – Actress ("Godzilla", TV's "Providence")
R. Kelly – 56 years old (1967) – Singer
Ami Dolenz – 54 years old (1969) – Actress ("Pumpkinhead 2", "Life 101", "She's Out of Control")
Jenny Lewis – 47 years old (1976) – Actress, singer ("Foxfire", "Pleasantville", TV's "Brooklyn Bridge")
Josh Meyers – 47 years old (1976) – Actor, comedian (TV's "That '70s Show", "Mad TV")
Sarah Polley – 44 years old (1979) – Actress ("Exotica", "The Sweet Hereafter", Guinevere, Go, The Weight of Water, My Life Without Me, The Adventures of Baron Munchausen, Dawn of the Dead, Splice, and Mr. Nobody.
Gaby Hoffmann – 41 years old (1982) – Actress ("Wild", "Field of Dreams", "Uncle Buck", "Sleepless in Seattle", "Volcano", "Life During Wartime", TV's "Transparent")
TODAY IS:
National Winter Skin Relief Day
For additional information check out websites like: www.on-this-day.com, www.born-today.com, www.famousbirthdays.com, www.daysoftheyear.com, and www.nationaldaycalendar.com.