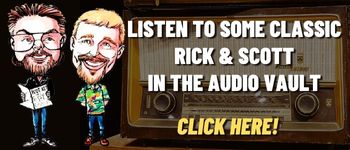 A quick look at Today in History, check out some Celebrity Birthdays, and find out what Days of the Year to celebrate.
TODAY IN HISTORY:
1788 – Connecticut became the 5th state to be admitted to the United States.
1793 – Jean-Pierre Blanchard became the first person to fly a balloon in the United States.
1861 – The state of Mississippi became the second state to secede from the Union before the outbreak of the Civil War.
1894 – The New England Telephone and Telegraph Company put the first battery-operated switchboard into operation in Lexington, MA.
1902 – New York State introduced a bill to outlaw flirting in public.
1936 – The United States Army adopted the semi-automatic rifle.
1937 – The first issue of "Look" magazine went on sale. Within a month, "Look" became a biweekly magazine.
1940 – Television was used for the first time to present a sales meeting to convention delegates in New York, NY.
1951 – The United Nations headquarters officially opened in New York, NY.
1956 – The "Dear Abby" advice column first appeared in newspapers.
1959 – The television show "Rawhide", with a young Clint Eastwood in its cast, debuted on CBS.
1964 – William Clay Ford purchased the Detroit Lions football team for $6 million.
1969 – The supersonic airplane, the Concorde, made its first trial flight.
1972 – The ocean liner Queen Elizabeth was destroyed by fire in Hong Kong harbor.
1984 – Clara Peller was first seen by television viewers in the "Where's the Beef?" commercial campaign for Wendy's.
1986 – Kodak abandons the instant camera business after 10 years due to a loss in a court battle that claimed that Kodak copied patents owned by Polaroid.
1989 – Pat Sajak's short lived late night television talk show debuted on CBS.
1995 – Russian cosmonaut Valeri Poliakov completed his 366th day in outer space aboard the Mir space station. That amount of time broke the record for the longest continuous time spent in outer space.
1996 – The television show "3rd Rock from the Sun" debuted on NBC.
1997 – The PBS TV show "Antiques Roadshow" debuted.
1999 – The first official set of 102 Pokemon Trading Cards was released.
2000 – The TV Show "Malcolm in the Middle" debuted on FOX.
2001 – ABC debuted a new television show called "The Mole".
2002 – The U.S. Justice Department announced that it was pursuing a criminal investigation of Enron Corp. The company had filed for bankruptcy on December 2, 2001.
2003 – Archaeologists announced that they had found five more chambers in the tomb of Qin Shihuang, China's first emperor. The rooms were believed to cover about 750,000 square feet.
2003 – The first season of the TV reality series "The Surreal Life" began on The WB Network and starred Gabrielle Carteris, MC Hammer, Corey Feldman, Emmanuel Lewis, Jerri Manthey, Vince Neil, and Brande Roderick.
2006 – Matthew Broderick and Nathan Lane both received stars on the Hollywood Walk of Fame in a dual ceremony.
2007 – Apple CEO Steve Jobs unveiled the first iPhone.
2011 – We were introduced to the Belchers when the animated TV show "Bob's Burgers" premiered on TV.
2013 – A SeaStreak ferry traveling to lower Manhattan, NY, crashed into the dock and injured 85 people.
BIRTHDAYS:
Joan Baez – 82 years old (1941) – Singer
Jimmy Page – 79 years old (1944) – Guitarist (Led Zeppelin)
David Johansen – 73 years old (1950) – Singer, actor (Buster Poindexter, movies "Car 54, Where Are You?", "Scrooged", "Let It Ride", "Tales From the Darkside: The Movie")
Crystal Gayle – 72 years old (1951) – Singer ("Don't It Make My Brown Eyes Blue")
J.K. Simmons – 68 years old (1955) – Actor ("Whiplash", "I Love You Man", "Juno", "Spider Man", TV's "Growing Up Fisher", "The Closer", "Law and Order", "Oz"). Born in Grosse Pointe, MI.
Eric Erlandson – 60 years old (1963) – Guitarist (Hole)
Haddaway – 58 years old (1965) – Singer ("What Is Love")
Joely Richardson – 58 years old (1965) – Actress ("101 Dalmatians", "The Patriot", TV's "Nip/Tuck")
Steve Harwell – 56 years old (1967) – Lead vocalist (Smash Mouth)
Dave Matthews – 56 years old (1967) – Lead vocalist, guitarist (The Dave Matthews Band)
A.J. McLean – 45 years old (1978) – Singer (The Backstreet Boys)
Kate Middleton (Catherine, Duchess of Cambridge) – 41 years old (1982) – Married to Prince William
Nina Dobrev – 34 years old (1989) – Actress (TV's "The Vampire Diaries")
TODAY IS:
International Choreographers Day
National Balloon Ascension Day
National Law Enforcement Appreciation Day
National Static Electricity Day
For additional information check out websites like: www.on-this-day.com, www.born-today.com, www.famousbirthdays.com, www.daysoftheyear.com, and www.nationaldaycalendar.com.