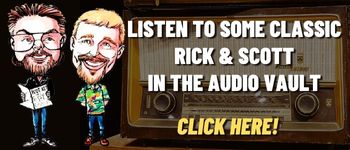 A quick look at Today in History, check out some Celebrity Birthdays, and find out what Days of the Year to celebrate.
TODAY IN HISTORY:
1743 – "The New York Weekly Journal" published the first half-page newspaper ad.
1927 – Ty Cobb set a major league baseball record by getting his 4,000th career hit. He hit 4,191 before he retired in 1928.
1932 – The U.S. and Canada signed a treaty to develop the St. Lawrence Seaway.
1936 – The first Oscar Meyer Wienermobile rolled out of General Body Company's factory in Chicago, IL.
1947 – President Harry Truman signed the Presidential Succession Act. The Act placed the Speaker of the House and the Senate President Pro Tempore next in the line of succession after the vice president.
1964 – Pete Rose, of the Cincinnati Reds, hit the only grand slam home run of his career.
1966 – Gemini 10 was launched from Cape Kennedy on a 70-hour mission that included docking with an oribiting Agena target vehicle.
1968 – Intel was founded in Mountain View, CA.
1969 – Ted Kennedy drove off a Chappaquiddick Island bridge, killing his passenger Mary Jo Kopechne
1976 – Nadia Comaneci became the first person in Olympic Games history to score a perfect 10 in gymnastics at the 1976 Summer Olympics. She would end up getting six more perfect scores, three gold medals, a silver, and a bronze.
1984 – Beverly Lynn Burns became the first female Boeing 747 airline captain in the world.
1985 – At the age of 23, Jack Nicklaus II made his playing debut on the pro golf tour at the Quad Cities Open in Coal Valley, IL.
1986 – The movie "Aliens", starring Sigourney Weaver, was released in theaters.
1990 – The movie "Arachnophobia" opened in theaters.
1994 – Crayola introduced 16 Magic Scent crayons. They smells included tulips, dirt, coconuts, and shampoo.
2001 – A train derailed, involving 60 cars, in a Baltimore train tunnel. The fire that resulted lasted for six days and closed down downtown Baltimore for several days.
2005 – The iTunes Music Store reached 500 million songs sold.
2008 – The movie "Mamma Mia!" premiered in theaters.
2008 – The movie "The Dark Knight", starring Christian Bale as Batman and Heath Ledger as the Joker, premiered in theaters.
2013 – The Government of Detroit, MI, with up to $20 billion in debt, filed for the largest municipal bankruptcy in U.S. History.
BIRTHDAYS:
Dion DiMucci – 84 years old (1939) – Singer (Dion and the Belmonts)
James Brolin – 83 years old (1940) – Actor (TV's "Marcus Welby MD", "Hotel")
Martha Reeves – 82 years old (1941) – Singer (Martha and the Vandellas)
Richard Branson – 73 years old (1950) – Businessman, author, producer. The founder of the Virgin chain of English record shops. He became a billionaire by owning, operating and selling airlines, record labels, a movie studio, book publisher, phone company and many other businesses.
Ricky Skaggs – 69 years old (1954) – Singer
Elizabeth McGovern – 62 years old (1961) – Actress ("Ragtime", "Ordinary People", "Downtown Abbey")
Jack Irons – 61 years old (1962) – Musician (Pearl Jam, Red Hot Chili Peppers)
Vin Diesel – 56 years old (1967) – Actor ("Saving Private Ryan", "The Fast and the Furious", "Triple-X")
Tony Fagenson – 45 years old (1978) – Drummer (Eve 6)
TODAY IS:
Nelson Mandela International Day
For additional information check out websites like: www.on-this-day.com, www.born-today.com, www.famousbirthdays.com, www.daysoftheyear.com, and www.nationaldaycalendar.com.