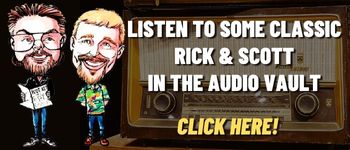 A quick look at Today in History, check out some Celebrity Birthdays, and find out what Days of the Year to celebrate.
TODAY IN HISTORY:
1894 – Corn Flakes were invented. The cereal was created by John Harvey Kellogg as a food that he thought would be healthy for the patients of the Battle Creek, MI, Sanitarium, where he was superintendent.
1928 – George Eastman introduced color movies in the United States.
1928 – Chrysler purchased Dodge Brothers for $170 million. The purchase quadrupled Chrysler's size.
1932 – Walt Disney's "Flowers and Trees" premiered. It was the first Academy Award winning cartoon. It was also the first cartoon short to use Technicolor.
1942 – The Women's Accepted for Volunteer Emergency Service was created by legislation signed by President Franklin D. Roosevelt. The members of the WAVES were a part of the U.S. Navy.
1945 – The USS Indianapolis was torpedoed by a Japanese submarine. The ship had just delivered key components of the Hiroshima atomic bomb to the Pacific island of Tinian. Only 316 out of 1,196 men aboard survived the attack.
1954 – Elvis Presley made his professional debut in Memphis, TN. It was his first concert to be advertised.
1956 – President Dwight Eisenhower approved a Joint Resolution of Congress which made "In God We Trust" the national motto of the United States. The motto has been in continuous use on the penny since 1909, on the dime since 1916 and on all silver dollars, half-dollar coins and quarters since 1908.
1965 – President Lyndon Johnson signed into law the Social Security Act that established Medicare and Medicaid. It went into effect in 1966.
1971 – David Scott and James Irwin landed on the moon with Apollo 15 and the Lunar Module Falcon along with the first Lunar Rover.
1974 – The House of Representatives Judiciary Committee voted to impeach President Richard Nixon for blocking the Watergate investigation and for abuse of power.
1974 – President Richard Nixon released subpoenaed White House recordings after being ordered to do so by the Supreme Court.
1975 – Jimmy Hoffa disappeared from the parking lot of the Machus Red Fox restaurant in Bloomfield Hills, MI, a suburb of Detroit, at about 2:30 pm. He was never seen or heard from again. He was declared legally dead on this date in 1982.
1982 – The Atlanta Braves gave the boot to mascot "Chief Noc-A-Homa."
1990 – The first Saturn automobile rolled off the assembly line In Spring Hill, TN
1998 – The "Lucky 13" (a group of Ohio machine-shop workers) won a $295.7 million Powerball jackpot.  At the time, It was the largest-ever American lottery.
1999 – The movie "Runaway Bride", starring Julia Roberts and Richard Gere, opened in theaters nationwide.
2001 – Lance Armstrong became the first American to win the Tour de France for a third time.
2003 – In Mexico, the last 'old style' Volkswagon Type 1 Beetle rolled off an assembly line after more than 21 million were manufactured over 65 years.
2004 – The movie "Harold & Kumar Go To White Castle" premiered in theaters.
2008 – Police in Michigan arrested a man who they say tried to steal posters and other items related to the Batman movie "The Dark Knight" from a cinema lobby while dressed up as the Joker.
2017 – Hackers revealed they had stolen data from HBO, including episodes and scripts of "Games of Thrones".
2020 – NASA's Mars 2020 mission was launched on an Atlas V rocket from Cape Canaveral Space Force Station.
BIRTHDAYS:
Buddy Guy – 87 years old (1936) – Blues guitarist and singer
Paul Anka – 82 years old (1941) – Singer
David Sanborn – 78 years old (1945) – Alto saxophonist
William Atherton – 76 years old (1947) – Actor (Played fugitive Clovis Poplin in "The Sugarland Express", "The Day of the Locust", "Looking for Mr. Goodbar", "The Hindenburg", "Ghostbusters")
Arnold Schwarzenegger – 76 years old (1947) – Bodybuilder, actor, politician ("The Terminator" movies, "The Expendables" movies, "Predator", "Collateral Damage", "Twins", "Kindergarten Cop", "Conan the Barbarian",  "Conan the Destroyer") California governor (2003-2011)
Jean Reno – 75 years old (1948) – Actor ("Godzilla", "The Da Vinci Code", "Mission: Impossible", "The Pink Panther", "Ronin", "The Big Blue")
Frank Stallone – 73 years old (1950) – Actor ("Transformers: Robots in Disguise", "Thunderhoof", "Reach Me", "Night Claws", "Taken by Force")
Ken Olin – 69 years old (1954) – Actor (TV's "thirtysomething" "Brothers & Sisters")
Delta Burke – 67 years old (1956) – Actress (TV's "Designing Women", "Delta")
Anita Hill – 67 years old (1956) – The law professor who almost kept Clarence Thomas off the Supreme Court
Richard Burgi – 65 years old (1958) – Actor (Played Det. Jim Ellison on "The Sentinel", played Karl Mayer on "Desperate Housewives)
Laurence Fishburne – 62 years old (1961) – Actor ("Ride Along", "Man of Steel", "Predators", "The Matrix" series, "Apocalypse Now", TV's "Hannibal", "CSI: Crime Scene Investigation",  "Pee-wee's Playhouse")
Lisa Kudrow – 60 years old (1963) – Actress (TV's "Friends", movies "Romy and Michele's High School Reunion", "The Opposite of Sex")
Vivica A. Fox – 59 years old (1964) – Actress ("Kill Bill", "Why Do Fools Fall in Love", "Independence Day")
Tom Green – 52 years old (1971) – Actor, comedian ("Road Trip", "Freddy Got Fingered")
Christine Taylor – 52 years old (1971) – Actress ("Zoolander", "The Wedding Singer", "The Brady Bunch", TV's "Party Girl")
Hillary Swank – 49 years old (1974) – Actress ("Boys Don't Cry", "Million Dollar Baby ","The Black Dahlia",  "The Next Karate Kid", TV's "Beverly Hills 90210")
Jaime Pressly – 46 years old (1977) – Actress (TV's "My Name Is Earl", movies "I Love You, Man", "Not Another Teen Movie")
TODAY IS:
World Day Against Trafficking in Persons
For additional information check out websites like: www.on-this-day.com, www.born-today.com, www.famousbirthdays.com, www.daysoftheyear.com, and www.nationaldaycalendar.com.