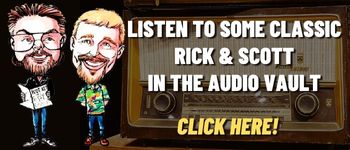 A quick look at Today in History, check out some Celebrity Birthdays, and find out what Days of the Year to celebrate.
TODAY IN HISTORY:
1775 – The Continental Army was founded by the Second Continental Congress. This is considered to be the birth of the United States Army. On June 15, George Washington was appointed commander-in-chief.
1777 – The Continental Congress in Philadelphia, PA adopted the "Stars and Stripes" as the national flag of the United States. The Flag Resolution stated "Resolved: that the flag of the United States be made of thirteen stripes, alternate red and white; that the union be thirteen stars, white in a blue field, representing a new Constellation." On May 20, 1916, President Woodrow Wilson officially proclaimed June 14 "Flag Day" as a commemoration of the "Stars and Stripes."
1789 – Whiskey distilled from maize was first produced by clergyman Rev. Elijah Craig. It was called Bourbon because Craig lived in Bourbon County, KY.
1789 – HMS Bounty mutiny survivors, including Captain William Bligh and 18 others, reached Timor after a nearly 4,600 mile journey in an open boat.
1834 – Isaac Fischer Jr. patented sandpaper.
1837 – The first steamboat was dropped into the channel at Grand Rapids, MI for service on the Grand River. It was called the Governor Mason and was constructed of lumber taken from land owned by the Campau's within the original plot of Grand Rapids.
1881 – Ephraim Shay, of Cadillac, MI, received a patent for a geared steam engine that went on to be highly successful.
1893 – Philadelphia, PA observed the first Flag Day.
1900 – Hawaii became a U.S. territory.
1919 – Captain John Alcock and Lieutenant Arthur Brown made the first trans-Atlantic crossing by air, leaving St. John's, Newfoundland and landing in Clifden, County Galway, Ireland.
1922 – Warren G. Harding became the first President to be heard on radio. The event was the dedication of the Francis Scott Key Memorial at Fort McHenry.
1937 – The state of Pennsylvania became the first state in the United States to celebrate Flag Day officially as a state holiday.
1943 – The U.S. Supreme Court ruled that school children could not be made to salute the U.S. flag if doing so conflicted with their religious beliefs.
1951 – "Univac I" was unveiled. It was a computer designed for the U.S. Census Bureau and billed as the world's first commercial computer.
1952 – The first nuclear powered submarine, The Nautilus, was dedicated.
1954 – President Dwight D. Eisenhower signed an order adding the words "under God" to the Pledge of Allegiance. READ MORE.
1954 – Americans took part in the first nation-wide civil defense test against atomic attack.
1959 – The first daily operating monorail system in the Western Hemisphere, the Disneyland Monorail System, opened to the public in Anaheim, CA.
1967 – Mariner 5 was launched from Cape Kennedy, FL. The space probe's flight took it past Venus.
1969 – The Calder Stabile "La Grande Vitesse" was dedicated in downtown Grand Rapids, MI.
1971 – In London, the first Hard Rock Cafe opened.
1976 – TV's "The Gong Show" debuted on NBC's daytime schedule.
1989 – Zsa Zsa Gabor was arrested in Beverly Hills, CA for slapping a motorcycle policeman.
1989 – Former President Ronald Reagan received an honorary knighthood from Britain's Queen Elizabeth II.
1990 – The U.S. Supreme Court upheld police checkpoints that are used to examine drivers for signs of intoxication.
1995 – Michael Jackson appeared on TV, with his wife Lisa Marie Presley, in a live interview with Diane Sawyer on "Prime Time Live". Sawyer interviewed Jackson about accusations of child molestation against him.
1996 – The movie "The Cable Guy", starring Jim Carrey and Matthew Broderick, premiered in theaters. It was directed by Ben Stiller.
2002 – Near-Earth asteroid 2002 MN missed the Earth by 75,000 miles (about 1/3rd of the distance between the Earth and the Moon).
2002 – Actor Kirk Douglas received the UCLA Medal. The award is presented to people for cultural, political and humanitarian achievements.
2015 – The movie "Jurassic World" became the first film to make $500 million worldwide in its opening weekend.
2019 – The Toronto Raptors won the NBA Championship over the Golden State Warriors in game six by a score of 114-110.
BIRTHDAYS:
Marla Gibbs – 92 years old (1931) – Actress, producer (TV's "Passions", "227", "The Jeffersons")
Donald Trump – 77 years old (1946) – 45th President of the United States (2017-2021), real estate developer, television personality (TV's "The Apprentice", "Celebrity Apprentice")
Will Patton – 69 years old (1954) – Actor ("Falling Skies", "Remember the Titans", "Armageddon", "Gone in 60 Seconds", "The Punisher", "No Way Out", "The Postman")
Eric Heiden – 65 years old (1958) – Olympic gold-medal speed skater
Boy George – 62 years old (1961) – Singer (Culture Club)
Chris DeGarmo – 60 years old (1963) – Guitarist (Queensrÿche)
Traylor Howard – 57 years old (1966) – Actress (TV's "Monk," "Two Guys and a Girl")
Yasmine Bleeth – 55 years old (1968) – Actress (TV's "Baywatch", "One Life to Live", "Nash Bridges", movies "The Last Guy on Earth", "BASEketball")
Steffi Graf – 54 years old (1969) – Tennis player
Diablo Cody – 45 years old (1978) – Screenwriter ("Juno", "Jennifer's Body", "Young Adult", "Rikki and the Flash")
Kevin McHale – 35 years old (1988) – Actor (TV's "Glee")
Lucy Hale – 34 years old (1989) – Actress (TV's "Pretty Little Liars")
TODAY IS:
National Career Nurse Assistants' Day
National Pop Goes the Weasel Day
National Strawberry Shortcake Day
For additional information check out websites like: www.on-this-day.com, www.born-today.com, www.famousbirthdays.com, www.daysoftheyear.com, and www.nationaldaycalendar.com.