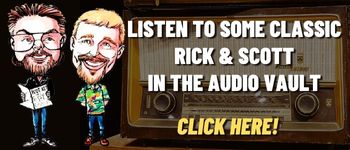 A quick look at Today in History, check out some Celebrity Birthdays, and find out what Days of the Year to celebrate.
TODAY IN HISTORY:
1778 – General George Washington's troops finally left Valley Forge after a winter of training.
1846 – The New York Knickerbocker Club played the New York Base Ball Club in the first baseball game at the Elysian Field, Hoboken, NJ. It was the first organized baseball game. The Base Ball Club defeated the Knickerbocker 23-1.
1862 – President Abraham Lincoln outlined his Emancipation Proclamation, which outlawed slavery in U.S. territories.
1865 – Over two years after the Emancipation Proclamation, slaves in Galveston, TX, were finally informed of their freedom. The anniversary is still officially celebrated in Texas and 41 other contiguous states as Juneteenth.
1867 – In New York, NY, the Belmont Stakes was run for the first time.
1873 – Eadweard Muybridge successfully photographed a horse named "Sallie Gardner" in fast motion using a series of 24 stereoscopic cameras. This is considered the first step toward motion pictures.
1875 – A fire broke out in a blacksmith shop at Bridge Street and Mt. Vernon Avenue in Grand Rapids, MI. The blaze burned most of the west side and burned out of control for hours. Property damage was estimated at a $250,000.
1910 – The first Father's Day was celebrated in Spokane, WA.
1911 – In Pennsylvania, the first motion-picture censorship board was established.
1912 – The 8 hour workday was established by the U.S. government.
1934 – The U.S. National Archives and Records Administration was established.
1934 – Congress established the Federal Communications Commission (FCC). The commission was created to regulate radio and TV broadcasting.
1939 – In Atlanta, GA, legislation was enacted that prohibit pinball machines in the city.
1941 – General Mills in Minneapolis created a new dry breakfast cereal called Cheerie Oats. The name was later shortened to Cheerios.
1942 – British Prime Minister Winston Churchill arrived in Washington, DC, to discuss the invasion of North Africa with President Theodore Roosevelt.
1943 – German refugee Henry Kissinger became a naturalized United States citizen.
1943 – The National Football League approved the merger of the Philadelphia Eagles and the Pittsburgh Steelers for one season due to a shortage of players due to World War II.
1949 – The first ever NASCAR race was held at Charlotte Motor Speedway.
1951 – President Harry S. Truman signed the Universal Military Training and Service Act, which extended Selective Service until July 1, 1955 and lowered the draft age to 18.
1952 – The television show "I've Got a Secret" debuted on CBS.
1953 – The U.S. executed Julius and Ethel Rosenberg as spies, orphaning their two young sons.
1964 – The Civil Rights Act of 1964 was approved after surviving an 83-day filibuster in the Senate.
1973 – Pete Rose, of the Cincinnati Reds, got his 2,000th career hit.
1973 – Gordie Howe left the NHL to join his sons Mark and Marty in the WHA's (World Hockey League) Houston Aeros.
1978 – The comic strip "Garfield" appeared in newspapers for the first time. "Garfield" holds the Guinness World Record for the most widely syndicated comic strip.
1981 – The movie "Superman II" set the all-time, one-day record for theater box-office receipts when it took in $5.5 million. Thirty years later, the one-day record, held by a "Harry Potter" sequel, was more than $90 million.
1987 – The U.S. Supreme Court struck down the Louisiana law that required that schools teach creationism.
1988 – Over 3,000 East Germans gather at the Berlin Wall to hear Michael Jackson perform a concert on the other side of the wall.
1989 – The movie "Batman" premiered in theaters.
1992 – The movie "Batman Returns, directed by Tim Burton and starring  Michael Keaton as Batman, premiered in theaters.
1998 – Gateway was fined more than $400,000 for illegally shipping personal computers to 16 countries subject to U.S. export controls.
1998 – The grown-up Rick Schroder, who was a child star on TV's "Silver Spoons", joined the cast of "NYPD Blue", replacing Jimmy Smits.
1998 – A study released said that smoking more than doubled risks of developing dementia and Alzheimer's.
1998 – "The Simpsons" received a star on the Hollywood Walk of Fame.
1998 – The Disney animated movie "Mulan" premiered in theaters.
1998 – The "X-Files" movie, "The X-Files: Fight the Future", premiered in theaters.
1999 – Author Stephen King was seriously injured when he was struck from behind by a mini-van while walking along a road in Maine.
2000 – The Supreme Court ruled that a group prayer led by students at public-school football games violated the 1st Amendment's principle that called for the separation of church and state.
2005 – At the London premiere of movie "War of the Worlds", a man pretending to be a reporter squirts water from a fake microphone into Tom Cruise's face. Cruise challenges the man and calls him a "jerk."
2008 – The iTunes Music Store reached 5 billion songs sold.
2009 – The movie, "The Proposal", starring Sandra Bullock and Ryan Reynolds, premiered in theaters.
2009 – The game "FarmVille" launched on Facebook.
2012 – WikiLeaks founder Julian Assange requested asylum in London's Ecuatorian Embassy for fear of extradition to the U.S. after publication of previously classified documents which included footage of civilian killings by the U.S. Army.
2015 – The Pixar movie "Inside Out" was released.
2018 – The 10,000,000th United States Patent was issued
BIRTHDAYS:
Gena Rowlands – 93 years old (1930) – Actress ("Gloria", "A Woman Under the Influence", "The Skeleton Key", "Hope Floats", "Playing by Heart", "The Notebook", "The Mighty")
Marisa Pavan – 91 years old (1932) – Actress ("The Rose Tattoo", "Diane", "The Man in the Gray Flannel Suit", "The Midnight Story", "John Paul Jones", "Solomon and Sheba", "A Slightly Pregnant Man", "Antoine and Sebastian", TV's "The Moneychangers", "Ryan's Hope")
Walt McKechnie – 76 years old (1947) – Hockey player (Detroit Red Wings 1975-1977, 1981-1982)
Salman Rushdie – 76 years old (1947) – Author ("The Satanic Verses")
Phylicia Rashad – 75 years old (1948) – Actress (TV's "The Cosby Show", "Cosby")
Ann Wilson – 73 years old (1950) – Singer (Heart)
Larry Dunn – 70 years old (1953) – Keyboardist (Earth, Wind & Fire)
Kathleen Turner – 69 years old (1954) – Actress ("Body Heat", "Serial Mom", "Romancing the Stone", "Prizzi's Honor", "The War of the Roses", "Peggy Sue Got Married")
Doug Stone – 67 years old (1956) – Country singer ("I'd Be Better Off")
Mark DeBarge – 64 years old (1959) – Musician (DeBarge). Born in Detroit, MI.
Paula Abdul – 61 years old (1962) – Singer, dancer, judge (TV's "American Idol", "X Factor")
Brian Vander Ark – 59 years old (1964) – Singer (The Verve Pipe). Born in Holland, MI
Andy Lauer – 58 years old (1965) – Actor, Filmmaker
Robin Tunney – 51 years old (1972) – Actress (TV's "The Mentalist", "Prison Break", movies "Encino Man", "Empire Records", "The Craft", "End of Days", "Supernova", "Vertical Limit")
Bumper Robinson – 49 years old (1974) – Actor (TV's "O.J. Simpson Story", "Enemy Mine", "Amen", "Days of Our Lives", "Night Court")
Zoe Saldana – 45 years old (1978) – Actress ("Avatar", " "Guardians of the Galaxy", "Star Trek", "Star Trek Into Darkness", "Columbiana")
Lauren Lee Smith – 43 years old (1980) – Actress (TV's "CSI: Crime Scene Investigation", "The Listener")
Macklemore – 40 years old (1983) – Singer
Paul Dano – 39 years old (1984) – Actor ("Love and Mercy", "Prisoners", "12 Years a Slave", "Looper", "Cowboys & Aliens", "There Will Be Blood", "Little Miss Sunshine")
TODAY IS:
International Day for the Elimination of Sexual Violence in Conflict
National Take Your Cat to Work Day
For additional information check out websites like: www.on-this-day.com, www.born-today.com, www.famousbirthdays.com, www.daysoftheyear.com, and www.nationaldaycalendar.com.