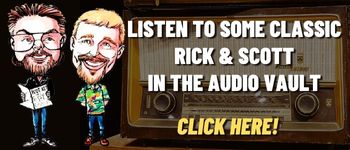 A quick look at Today in History, check out some Celebrity Birthdays, and find out what Days of the Year to celebrate.
TODAY IN HISTORY:
1788 – The U.S. Constitution went into effect when New Hampshire became the ninth state to ratify it.
1834 – Cyrus McCormick patented the first practical mechanical reaper for farming. His invention allowed farmers to more than double their crop size.
1859 – Andrew Lanergan received the first rocket patent.
1893 – The Ferris Wheel was introduced at the World's Columbian Exposition in Chicago, IL.
1913 – Georgia Broadwick became the first woman to jump from an airplane.
1938 – In Washington, DC, President Franklin D. Roosevelt signed the $3.75 billion Emergency Relief Appropriation Act.
1939 – Lou Gehrig quit baseball due to illness.
1940 – Richard M. Nixon and Thelma Catherine 'Pat' Ryan were married in Riverside, CA.
1942 – Ben Hogan recorded the lowest score (at that time) in a major golf tournament. Hogan shot a 271 for 72 holes in Chicago, IL.
1945 – Pan Am announced an 88-hour round-the-world flight at a cost of $700.
1946 – Bill Veeck Jr., whose father once owned the Chicago Cubs, purchased the Cleveland Indians for $2.2 million.
1948 – Dr. Peter Goldmark of Columbia Records introduced the 33 1/3 rpm long play record at the Waldorf-Astoria Hotel in New York, NY.
1954 – The American Cancer Society reported significantly higher death rates among cigarette smokers than among non-smokers.
1954 – Australian John Landy ran the mile in 3:58. He was the second person to achieve the feat.
1958 – In Arkansas, a federal judge let Little Rock delay school integration.
1963 – Cardinal Giovanni Battista Montini was elected as Pope Paul VI.
1963 – In St. Louis, MO, Bob Hayes set a record when he ran the 100-yard dash in 0:09.1.
1964 – Jim Bunning, of the Philadelphia Phillies, pitched the National League's first perfect game in 84 years, topping the Mets 6-0 on Father's Day.
1970 – The James C. Veen Observatory, on Kissing Rock Road in Lowell, MI, was dedicated.
1970 – Tony Jacklin became the second British golfer in 50 years to win the U.S. Open golf tournament.
1972 – Pinball machines were legalized in liquor establishments in Michigan.
1973 – The U.S. Supreme Court ruled that states may ban materials found to be obscene according to local standards.
1974 – The U.S. Supreme Court decided that pregnant teachers could no longer be forced to take long leaves of absence.
1977 – Former President Richard Nixon aide H.R. Haldeman entered prison.
1982 – John Hinckley Jr. was found not guilty by reason of insanity for the attempted assassination of President Ronald Reagan.
1989 – The U.S. Supreme Court ruled that burning the American flag as a form of political protest was protected by the First Amendment.
1990 – Little Richard received a star on the Hollywood Walk Of Fame.
1996 – The Disney animated film "The Hunchback of Notre Dame" debuted in theaters.
1997 – The WNBA made its debut as the New York Liberty defeat the Los Angeles Sparks 67-57.
2002 – The Disney animated feature "Lilo and Stitch" opened in theaters nationwide.
2002 – The movie "Minority Report", starring Tom Cruise and directed by Steven Spielberg, debuted in theaters.
2003 – The fifth Harry Potter book, "Harry Potter and the Order of the Phoenix," was published by J.K. Rowling. Amazon.com shipped out more than one million copies making the day the largest distribution day of a single item in e-commerce history. The book set sales records around the world with an estimated 5 million copies sold on the first day.
2004 – Ben Affleck became the California State Poker champion, winning $356,000 by beating a pro named Stan Goldstein in a round of no-limit hold 'em.
2004 – SpaceShipOne, designed by Burt Rutan and piloted by Mike Melvill, reached 328,491 feet above Earth in a 90 minute flight. The height is about 400 feet above the distance scientists consider to be the boundary of space. Michael Melvil became the first person to do so in a privately developed aircraft.
2006 – Pluto's newly discovered moons were officially named Nix and Hydra.
2013 – The U.S. charged Edward Snowden with espionage, theft of government property, unauthorized communication of national defense information and willful communication of classified communications intelligence.
2018 – In Grand Rapids, MI, the yearly ArtPrize competition announced that after their 10 year anniversary, the yearly event would become an every other year event. On the "off" years, they will hold public art projects that will take place from September through October at different places around the city, and include education and cultural programming that is free and open to the public.
BIRTHDAYS:
Bernie Kopell – 89 years old (1933) – Actor (Play Doc on TV's "The Love Boat", "Get Smart")
Monte Markham – 87 years old (1935) – Actor (TV's "Hawaii Five O", "The Six Million Dollar Man", "The Golden Girls")
Ron Ely – 84 years old (1938) – Actor (TV's "Tarzan", movie "Doc Savage: The Man of Bronze")
Mariette Hartley – 82 years old (1940) – Actress (TV's "Peyton Place", "Gunsmoke", "The Bob Newhart Show", Polaroid commercials)
Joe Flaherty – 81 years old (1941) – Actor (TV's "SCTV", "Freaks and Geeks")
Ray Davies – 78 years old (1944) – Lead singer, rhythm guitarist (The Kinks)
Meredith Baxter Birney – 75 years old (1947) – Actress (TV's "Family Ties")
Michael Gross – 75 years old (1947) – Actor (TV's "Family Ties", "Tremors" film and TV series)
Joey Molland – 75 years old (1947) – Guitarist (Badfinger)
Joey Kramer – 72 years old (1950) – Drummer (Aerosmith)
Nils Lofgren – 71 years old (1951) – Musician (The E Street Band)
Robyn Douglass – 69 years old (1953) – Actress, model ("Breaking Away", "Romantic Comedy", "The Lonely Guy", TV's "Galactica 1980")
Leigh McCloskey – 67 years old (1955) – Actress (TV's "Dallas", movie "Inferno")
Berkeley Brethed – 65 years old (1957) – Cartoonist (Bloom County)
Mark Brzezicki – 65 years old (1957) – Drummer (Big Country)
Kathy Mattea – 63 years old (1959) – Country singer
Sammi Davis – 58 years old (1964) – Actress ("Mona Lisa", "The Rainbow", "A Prayer for the Dying", "Hope and Glory", TV's "Homefront")
Doug Savant – 58 years old (1964) – Actor (TV's "Melrose Place", "Desperate Housewives")
Michael Dolan – 57 years old (1965) – Actor ("Summer of '76", "Light of Day", "Hamburger Hill", "Biloxi Blues")
Jim Breuer – 55 years old (1967) – Comedian, impressionist (TV's "Saturday Night Live")
Derrick Coleman – 55 years old (1967) – Basketball player (Detroit Pistons 2004-2006)
Allison Moorer – 50 years old (1972) – Country singer
Juliette Lewis – 49 years old (1973) – Actress ("Cape Fear", "Kalifornia", "What's Eating Gilbert Grape", "Natural Born Killers", "Strange Days", "From Dusk Till Dawn", "Way of the Gun", "August: Osage County", TV's "Secrets and Lies")
Maggie Siff – 48 years old (1974) – Actress (TV's "Billions", "Sons of Anarchy", "Mad Men", movies "The 5th Wave", "Funny People", "Push")
Chris Pratt – 43 years old (1979) – Actor ("Jurassic World", "Guardians of the Galaxy", TV's "Everwood", "The OC", "Parks and Recreation")
Jussie Smolett – 40 years old (1982) – Actor, singler (TV's "Empire", "On Our Own")
Prince William – 40 years old (1982) – Duke of Cambridge
Edward Snowden – 39 years old (1983) – Leaked U.S. government secrets in 2013
Kris Allen – 37 years old (1985) – Singer (Winner of TV's "American Idol: Season 8")
Rebecca Black – 25 years old (1997) – Singer ("Friday")
TODAY IS:
Canada's Indigenous Peoples Day
National Daylight Appreciation Day
National Peaches 'N' Cream Day
For additional information check out websites like: www.on-this-day.com, www.born-today.com, www.famousbirthdays.com, www.daysoftheyear.com, and www.nationaldaycalendar.com.