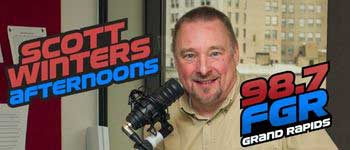 A quick look at Today in History, check out some Celebrity Birthdays, and find out what Days of the Year to celebrate.
TODAY IN HISTORY:
1788 – Virginia ratified the U.S. Constitution and became the 10th state of the United States.
1864 – Union troops surrounding Petersburg, VA, began building a mine tunnel underneath the Confederate lines.
1867 – Lucien B. Smith patented the first barbed wire.
1868 – The U.S. Congress enacted legislation granting an eight-hour day to workers employed by the Federal government.
1868 – Florida, Alabama, Louisiana, Georgia, North Carolina and South Carolina were readmitted to the Union.
1876 – Lt. Col. Custer and the 210 men of U.S. 7th Cavalry were killed by Sioux and Cheyenne Indians at Little Big Horn in Montana. The event is known as "Custer's Last Stand."
1876 – In Philadelphia, PA, Alexander Graham Bell demonstrated the telephone for Sir William Thomson and Emperor Pedro II of Brazil at the Centennial Exhibition.
1910 – The U.S. Congress authorized the use of postal savings stamps.
1923 – Capt. Lowell H. Smith and Lt. John P. Richter performed the first ever aerial refueling in a DH-4B biplane.
1947 – "The Diary of a Young Girl" (better known as "The Diary of Anne Frank") was published.
1949 – The movie "Long-Haired Hare", starring Bugs Bunny, was released in theaters.
1951 – In New York, the first regular commercial color TV transmissions were presented on CBS using the FCC-approved CBS Color System. The public did not own color TV's at the time.
1962 – The U.S. Supreme Court ruled that the use of unofficial non-denominational prayer in public schools was unconstitutional.
1966– The gothic horror television series "Dark Shadows" made its debut as a daytime drama on ABC.
1968 – Bobby Bonds, of the San Francisco Giants, hit a grand-slam home run in his first game with the Giants. He was the first player to debut with a grand-slam.
1970 – The U.S. Federal Communications Commission handed down a ruling, making it illegal for radio stations to put telephone calls on the air without the permission of the person being called.
1973 – White House Counsel John Dean admitted that President Richard Nixon took part in the Watergate cover-up.
1978 – The rainbow flag representing gay pride was flown for the first time in the San Francisco Gay Freedom Day Parade.
1981 – The U.S. Supreme Court decided that male-only draft registration was constitutional.
1981 – Microsoft was restructured to become an incorporated business in its home state of Washington.
1982 – The movie "Blade Runner" debuted in theaters.
1984 – Prince released his most successful studio album "Purple Rain".
1985 – ABC's "Monday Night Football" began with a new line-up. The trio was Frank Gifford, Joe Namath and O.J. Simpson.
1985 – New York Yankees officials enacted the rule that mandated that the team's bat boys were to wear protective helmets during all games.
1986 – The Congress approved $100 million in aid to the Contras fighting in Nicaragua.
1988 – Baseball great Cal Ripken Jr. played in his 1,000th consecutive game.
1990 – The U.S. Supreme Court upheld the right of an individual, whose wishes are clearly made, to refuse life-sustaining medical treatment. "The right to die" decision was made in the Curzan vs. Missouri case.
1992 – Billy Joel got his high school diploma. He had overslept and missed English and Gym finals 25 years before.
1993 – The movie "Sleepless in Seattle", starring Tom Hanks and Meg Ryan, was released in theaters.
1995 – The band Pearl Jam canceled their tour because of an ongoing feud with Ticketmaster.
1997 – The Russian space station Mir was hit by the unmanned cargo vessel Progress. Much of the power supply was knocked out and the station's Spektr module was severely damaged.
1997 – U.S. air pollution standards were significantly tightened by President Bill Clinton.
1997 – The National Hockey League approved expansion franchises for Nashville (1998), Atlanta (1999), Columbus (2000), and Minneapolis-Saint Paul (2000).
1998 – The Supreme Court ruled that the Line Item Veto Act of 1996 was unconstitutional.
1998 – The Supreme Court ruled that those infected with HIV are protected by the Americans With Disabilities Act.
1998 – Microsoft's "Windows 98" was released to the public.
2000 – "Cats" closed after 18 years on Broadway.
2000 – U.S. and British researchers announced that they had completed a rough draft of a map of the genetic makeup of human beings. The project was 10 years old at the time of the announcement.
2000 – A Florida judge approved a class-action lawsuit to be filed against America Online (AOL) on behalf of hourly subscribers who were forced to view "pop-up" advertisements.
2003 – The Recording Industry Association of America disclosed its plans to fight Internet piracy. The plan was to sue hundreds of individual computer users who illegally share music files online. The process began the next day.
2009 – Michael Jackson, 50, who was preparing for a long series of concert dates in London, died in his bed at home in Holmby Hills, CA, the result of an overdose of the anesthetic propofol administered by his physician to help him sleep. The death was ruled a homicide and Dr. Conrad Murray was later convicted of involuntary manslaughter.
2009 – Actress Farrah Fawcett died of anal cancer at the age of 62. The onetime star of TV's "Charlie's Angels" also appeared in the films "The Apostle" and "Myra Breckenridge".
2020 – Appeals court ruled that Michigan gyms must remain closed during COVID-19, just hours before they were to re-open
BIRTHDAYS:
June Lockhart – 97 years old (1925) – Actress (TV's "Lassie", "Lost in Space")
Barbara Montgomery – 83 years old (1939) – Actress (TV's "Amen", "Married People")
Carly Simon – 77 years old (1945) – Singer ("You're So Vain")
Ian McDonald – 76 years old (1946) – Musician (King Crimson, Foreigner)
Jimmie Walker – 75 years old (1947) – Comedian, actor (Played J.J. on TV's "Good Times")
Michael Lembeck – 74 years old (1948) – Actor (TV's "One Day at a Time", "Mary Hartman, Mary Hartman")
David Paich – 68 years old (1954) – Keyboardist, singer (Toto)
Ricky Gervais – 61 years old (1961) – Comedian, actor (TV's "The Office" in the U.K., movies "The Invention of Lying", "Ghost Town")
Linda Cardellini – 47 years old (1975) – Actress (TV's "ER", "Freaks and Geeks", the "Scooby-Doo" movies)
Busy Philipps – 43 years old (1979) – Actress (TV's "Dawson's Creek")
TODAY IS:
International Day of the Seafarer
National Strawberry Parfait Day
For additional information check out websites like: www.on-this-day.com, www.born-today.com, www.famousbirthdays.com, www.daysoftheyear.com, and www.nationaldaycalendar.com.