From time to time I like to look back at my accomplishments in life…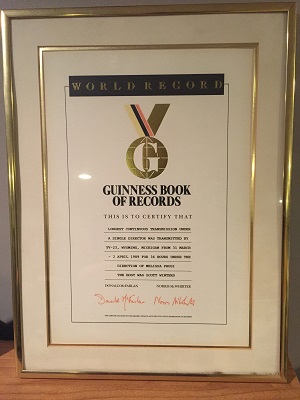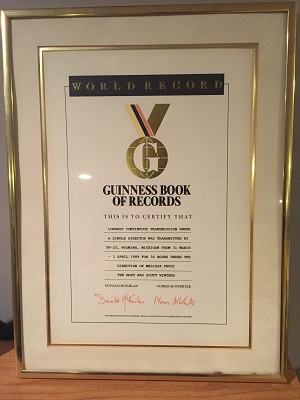 In 1989, I made my way into the Guinness Book of World Records for the "Longest TV Show with one Host (me) and one Director". It was a 36 hour long TV show that started at noon on Friday, March 31st, 1989 and ran, non-stop, until Saturday, April 1st at Midnight (It actually went longer than midnight, but after 36 hours who's counting!?) The record only was in the 1990 Record Book. The record was broken the following year with someone going for 40 hours.
In 1995, the "Q-Morning Zoo", with Rick, Darla, & Scott was awarded the "Favorite Radio Station Disc Jockey" Reader's Choice Award from the Advance Newspaper.
On January 19, 1996, I was awarded an Honorary Doctorate from Aquinas College. It was an "Honorary Doctorate of Monology Non Onerous Pausa" (No dead air time). Does that mean that you have to start calling me "Dr. Winters" now? Hmm, I never thought of that before!
In 2001, "The Rick and Scott Show" was awarded the Grand Rapids Magazine "Townie Award" for the Best Morning Radio Show. I actually think we won this award a few years in a row.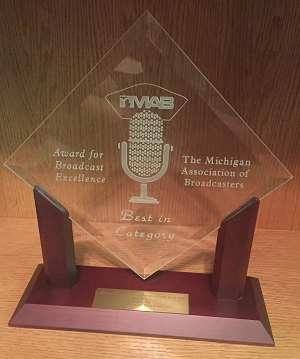 In March of 2008, Rick and I were given the award for the "Midday Show Broadcast Personality or Team" for our market in 2007 from the Michigan Association of Broadcasters. Believe it or not, the audio we submitted to be considered for this award was the story of the Ramdasses who were in court battling over lottery winnings. And to think we still won! Here is the audio we submitted to be considered for the award…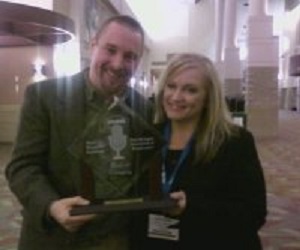 A few years later, Michelle McKormick and I won another award from the MAB. This one was for a show we did on Veteran's Day in November of 2009. We won the award for "Special Show Broadcast Personality or Team". Here is the audio we submitted for that…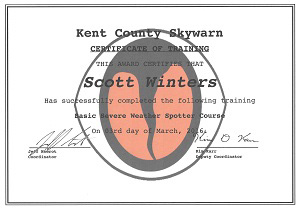 In the spring of 2016, I did something I've wanted to do for a long time…I just never had, nor made the time to do it. I took the required course from the National Weather Service to become a Severe Weather Spotter in Kent County. The most disappointing part of the whole thing…now that I'm a "Severe Weather Spotter", we really haven't had any severe weather to report! Just my luck.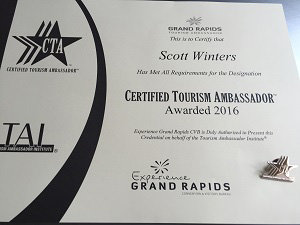 Having lived in Grand Rapids for over 50 years, I also figured it was time to use the information I have about the city of Grand Rapids and put it to good use. So I decided to take the classes to become a Certified Tourism Ambassador for Grand Rapids. Once again, it was something I always wanted to do, but never took the time. Now I'm officially at "Certified Tourism Ambassador" as well!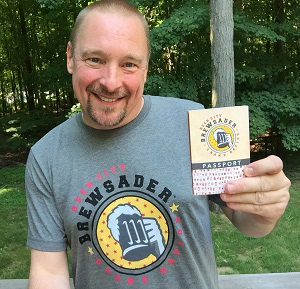 And now for my most recent accomplishment…I'm an an official "Brewsader"! What is a brewsader you ask? The definition of "brewsader" is an advocate, enthusiast and imbiber of great beer, on a neverending quest for the perfect brew. To become a "Brewsader" you had to obtain a Beer City Brewsader Passport. Then it was off to visit different breweries in the Grand Rapids area and get your passport stamped. After you have been to at least eight of the breweries, you can get your official "Brewsader" t-shirt. I will wear mine proudly!
Ok, what next?