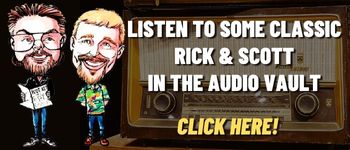 A quick look at Today in History, check out some Celebrity Birthdays, and find out what Days of the Year to celebrate.
TODAY IN HISTORY:
1876 – Alexander Graham Bell made the first successful call with the telephone. He spoke the words "Mr. Watson, come here, I want to see you."
1880 – The Salvation Army arrived in the U.S. from England.
1893 – New Mexico State University canceled its first graduation ceremony because the only graduate was robbed and killed the night before.
1894 – New York Gov. Roswell P. Flower signed the nation's first dog-licensing law.
1903 – Harry C. Gammeter patented the multigraph duplicating machine.
1913 – William Knox rolled the first perfect 300 game in bowling tournament competition.
1924 – The U.S. Supreme Court upheld a New York state law forbidding late-night work for women.
1933 – Nevada became the first U.S. state to regulate drugs.
1941 – The Brooklyn Dodgers announced that their players would begin wearing batting helmets during the 1941 season.
1969 – James Earl Ray pleaded guilty in Memphis, TN, to the assassination of Martin Luther King Jr. He was sentenced to 99 years in prison. Ray later repudiated the guilty plea and maintained his innocence until his death in April of 1998.
1971 – The Senate approved a constitutional amendment to lower the voting age to 18.
1977 – Astronomers discovered the rings of Uranus.
1980 – Willard Scott debuted as the new weatherman on NBC's "Today" show.
1981 – The U.S. Postal Service announced an increase in first class postage from 15 to 18 cents.
1986 – The Wrigley Company, of Chicago, IL, raised the price of its seven-stick pack of Wrigley's chewing gum from 25 cents to 30 cents.
1987 – The Vatican condemned surrogate parenting as well as test-tube and artificial insemination.
1991 – The Vincent van Gogh painting, "Still Life with Flowers", was sold for $1.43-million in Chicago, IL.  For 36 years it hung in the living room of a suburban Milwaukee, WI couple who thought it was a copy.
1993 – A snowstorm hit lower Michigan, dumping 6-8″ of new snow. Grand Rapids had a record daily snowfall of 6.2″ and Muskegon set a record with 6.4″.
1993 – Jimmy Jam and Terry Lewis receive a star on the Hollywood Walk of Fame.
1994 – White House officials began testifying before a federal grand jury about the Whitewater controversy.
1995 – The movie "Outbreak", starring Dustin Hoffman, Rene Russo and Morgan Freeman, premiered in theaters.
1997 – The television series "Buffy The Vampire Slayer" , starring Sarah Michelle Gellar, premiered on The WB network.
1998 – U.S. troops in the Persian Gulf began receiving the first vaccinations against anthrax.
2000 – The movie "Mission to Mars" premiered in theaters.
2000 – 55 Oscar statuettes en route to winners at the Academy Awards were stolen from a Roadway Express loading dock.
2004 – Lee Malvo was sentenced to life without parole for his role in the 2002 Washington, D.C. sniper case.
2006 – The Mars Reconnaissance Orbiter arrived on Mars.
2008 – The Rock and Roll Hall of Fame held its 23rd annual induction ceremony, in New York, NY. The Class of 2008 consisted of The Dave Clark Five, The Ventures, Madonna, John Mellencamp and Leonard Cohen. Philly soul moguls Kenny Gamble and Leon Huff received the newly named Ahmet Ertegun Award.
2017 – "Popular Science" picks Michigan as the place to be in 2100 AD. They predict climate change will make other parts of the country "uninhabitable".
2019 – Ethiopian Airlines Flight 302 crashed. That lead to all 737 MAX aircraft being grounded worldwide
2020 – Michigan confirmed its first two COVID-19 cases. Governor Gretchen Whitmer declared a state of emergency in response to the first cases. An Oakland County woman and a Wayne County man tested positive.
2020 – The World Health Organization officially announced the COVID-19 outbreak as a pandemic.
BIRTHDAYS:
Norman Blake – 85 years old (1938) – Bluegrass musician
Chuck Norris – 83 years old (1940) – Actor (TV's "Walker, Texas Ranger", movies "Missing in Action" series, "The Delta Force")
Sandra Palmer – 80 years old (1943) – Golfer
Katharine Houghton – 78 years old (1945) – Actress ("Guess Who's Coming to Dinner")
Bob Greene – 76 years old (1947) – Newspaper columnist
Tom Scholz – 76 years old (1947) – Guitarist (Boston)
Paul Haggis – 70 years old (1953) – Director, screenwriter ("Crash", "Million Dollar Baby")
Shannon Tweed – 66 years old (1957) – Actress ("Hot Dog… The Movie", "Detroit Rock City", TV's "Gene Simmons Family Jewels")
Sharon Stone – 65 years old (1958) – Actress ("Basic Instinct", "Total Recall", "The Quick and the Dead", "Casino")
Jasmine Guy – 61 years old (1962) – Actress, singer (TV's "A Different World")
Jeff Ament – 60 years old (1963) – Bassist (Pearl Jam)
Rick Rubin – 60 years old (1963) – Record producer (RunDMC, The Beastie Boys, The Red Hot Chili Peppers, Mick Jagger, Johnny Cash)
Neneh Cherry – 59 years old (1964) – Singer ("Buffalo Stance")
Prince Edward, Earl of Wessex – 59 years old (1964) – Son of Britain's Queen Elizabeth II
Edie Brickell – 57 years old (1966) – Singer
Stephen Mailer – 57 years old (1966) – Actor ("Cry-Baby", "Baby Mama", TV's "Gilmore Girls", "Law & Order: Special Victims Unit", "A League of Their Own")
Phil X (Xenidis) – 57 years old (1966) – Lead guitarist (Bon Jovi)
Paget Brewster – 54 years old (1969) – Actress (TV's "Criminal Minds")
Jon Hamm – 52 years old (1971) – Actor (TV's "Mad Men", movies "Friends With Kids", "Sucker Punch", "Clear History")
Cristián de la Fuente – 49 years old (1974) – Actor (TV's "Family Law")
Shannon Miller – 46 years old (1977) – Olympic gold-medal gymnast
Robin Thicke – 46 years old (1977) – Singer
Bree Turner – 46 years old (1977) – Actress ("Grimm", "Good Girls Don't", "Deuce Bigalow: Male Gigolo", "The Big Lebowski", "She's All That", "Austin Powers: The Spy Who Shagged Me", "The Wedding Planner", "Joe Dirt", "American Pie 2")
Carrie Underwood – 40 years old (1983) – Singer (Winner of the 4th season of "American Idol")
Olivia Wilde – 39 years old (1984) – Actress (TV's "House", "The O.C.", "Vinyl", movies "Her", "Rush", "The Change-Up", "Cowboys & Aliens", "Tron: Legacy", "Year One", "Alpha Dog")
Emily Osment – 31 years old (1992) – Actress, singer (TV's "Hannah Montana", movies "Spy Kids 2", "Spy Kids 3")
TODAY IS:
International Day of Awesomeness
National Blueberry Popover Day
National Middle Name Pride Day
National Women and Girls HIV/AIDS Awareness Day
For additional information check out websites like: www.on-this-day.com, www.born-today.com, www.famousbirthdays.com, www.daysoftheyear.com, and www.nationaldaycalendar.com.