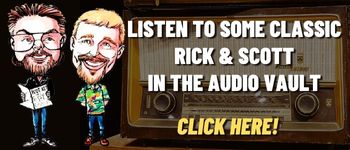 A quick look at Today in History, check out some Celebrity Birthdays, and find out what Days of the Year to celebrate.
TODAY IN HISTORY:
1755 – The steam engine was used for the first time in North Arlington, NJ.
1789 – The U.S. Post Office was established.
1884 – The State of Mississippi authorized the first state-supported college for women. It was called the Mississippi Industrial Institute and College.
1884 – Nine Grand Rapids, MI manufacturing plants burned in a fire. Included were the Bissell Carpet Sweeper plant on Mill Street, the Grand Rapids Felt Boot Factory, and the Spencer & Powers Iron Works.
1863 – President Jefferson Davis delivered his State of the Confederacy address.
1889 – Almon B. Stowger applied for a patent for his automatic telephone system.
1894 – Coca-Cola was sold in bottles for the first time in Vicksburg, MS by local soda fountain operator Joseph A. Biedenharn.
1906 – The Supreme Court ruled that corporations must yield incriminating evidence in anti-trust suits.
1912 – Juliette Gordon Low founded the Girl Scouts to empower girls, build courage, confidence, character, and to make the world a better place. The original name was the Girl Guides.
1923 – Dr. Lee DeForest demonstrated phono-film. It was his technique for putting sound on motion picture film.
1930 – Ghandi began his 200-mile march to the sea that symbolized his defiance of British rule over India.
1933 – President Franklin Roosevelt presented his first Presidential address to the nation. It was the first of the "Fireside Chats".
1959 – The U.S. House joined the Senate in approving the statehood of Hawaii.
1966 – Bobby Hull, of the Chicago Blackhawks, became the first National Hockey League player to score 51 points in a single season.
1972 – The Detroit Red Wings retired Number 9 to honor Gordie Howe.
1974 – The television show "Wonder Woman" debuted on ABC. It later moved to CBS.
1985 – Larry Bird, of the Boston Celtics, scored a club-record 60 points against the Atlanta Hawks.
1985 – Former President Richard Nixon announced that he planned to drop Secret Service protection and hire his own bodyguards. It was an effort to lower the deficit by $3 million.
1989 – About 2,500 veterans and supporters marched at the Art Institute of Chicago to demand that officials remove an American flag placed on the floor as part of an exhibit.
1989 – Tim Berners-Lee, an English software engineer, submitted a "vague, but exciting" proposal to his boss about a system for managing information. His plan would later be known as the World Wide Web. Today, roughly half the world is online and nearly 2 billion websites exist.
1993 – Janet Reno was sworn in as the first female U.S. Attorney General.
1994 – A photo of the Loch Ness monster by Marmaduke Wetherell was confirmed to be a hoax. The photo was actually a toy submarine with a head and neck attached.
1997 – Police in Los Angeles, CA arrested Mikail Markhasev for the shooting of Bill Cosby's 27 year old son, Ennis. Markhasev was later convicted and sentenced to life in prison without parole.
1998 – Astronomers cancelled a warning that a mile-wide asteroid might collide with Earth. They said calculations had been off by 600,000 miles. Oops!
1998 – Korn served a cease-and-desist demand to a Michigan assistant principal, the high school, and the school district who suspended a student for wearing a T-shirt that had the band's name on it.
2001 – The Motion Picture Academy threatened to expel any member who tried to scalp Oscar tickets.
2002 – U.S. Homeland Security chief Tom Ridge unveiled a color-coded system for terror warnings.
2002 – Conoco and Phillips Petroleum stockholders approved a proposed merger worth $15.6 billion.
2003 – In Utah, Nine months after being abducted, Elizabeth Smart was found in Sandy, UT with her alleged kidnappers, Brian Mitchell and his wife, Wendy Barzee. She had been taken on June 5, 2002, Mitchell was a drifter and had previously worked at the Smart home.
2008 – The New York Yankees sign Billy Crystal to a one day contract. He wore number 60 in spring training, two days before he actually turned 60.
2008 – The streaming service Hulu was launched in the United States.
2009 – It was announced that the Sears Tower in Chicago, IL, would be renamed Willis Tower.
2009 – Bernie Madoff pleaded guilty in New York, NY to scamming $18 billion, the largest in Wall Street's history.
2010 – In the U.S., Apple began taking pre-orders for the iPad.
2011 – A reactor at the Fukushima Daiichi Nuclear Power Plant melted and exploded and released radioactivity into the atmosphere a day after Japan's earthquake.
2020 – Michigan Governor Gretchen Whitmer closed all of the state's public and private schools. They would remained closed for three weeks through April 5 to combat the spread of a rising number of coronavirus cases
2020 – The United States suspended travel from Europe due to the COVID-19 pandemic
2020 – The NHL and Major League Baseball suspended operations. The NCAA also cancelled its men's basketball tournament.
BIRTHDAYS:
Andrew Young – 91 years old (1932) – Civil rights leader, politician
Barbara Feldon – 90 years old (1933) – Actress (TV's "Get Smart")
Johnny Rutherford – 85 years old (1938) – Race car driver
Liza Minnelli – 77 years old (1946) – Singer, actress ("Cabaret", "The Sterile Cuckoo")
Mitt Romney – 76 years old (1947) – Politician. Born in Detroit, MI.
James Taylor – 75 years old (1948) – Singer ("Fire and Rain", "You've Got a Friend", "Shower the People")
Jon Provost – 73 years old (1950) – Actor (Played Timmy on TV's "Lassie")
Ron Jeremy – 70 years old (1953) – Porn star/infomercial pitchman
Steve Harris – 67 years old (1956) – Bassist (Iron Maiden)
Marlon Jackson – 66 years old (1957) – Singer (The Jackson Five)
Jerry Levine – 66 years old (1957) – Actor ("Teen Wolf", "Casual Sex?")
Courtney B. Vance – 63 years old (1960) – Actor (TV's "FlashForward", "Law and Order: Criminal Intent", movies "Hamburger Hill", "The Hunt for Red October"). Born in Detroit, MI.
Titus Welliver – 62 years old (1961) – Actor (TV's "Lost", "Bosch")
Julia Campbell – 61 years old (1962) – Actress ("Romy and Michele's High School Reunion")
Darryl Strawberry – 61 years old (1962) – Baseball player
Aaron Eckhart – 55 years old (1968) – Actor ("Battle: Los Angeles", "Love Happens", "The Dark Knight", "Thank You for Smoking," "Possession", "Erin Brockovich", "Any Given Sunday", "Your Friends and Neighbors", "In the Company of Men")
Samm Levine – 41 years old (1982) – Actor (TV's "Freaks and Geeks", movie "Inglourious Basterds")
Jaimie Alexander – 39 years old (1984) – Actress (TV's "Blindspot", "Kyle XY", the "Thor" movies)
TODAY IS:
World Day Against Cyber Censorship
For additional information check out websites like: www.on-this-day.com, www.born-today.com, www.famousbirthdays.com, www.daysoftheyear.com, and www.nationaldaycalendar.com.