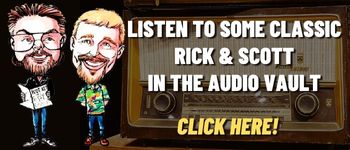 A quick look at Today in History, check out some Celebrity Birthdays, and find out what Days of the Year to celebrate.
TODAY IN HISTORY:
1813 – David Melville received a patent for the gas streetlight.
1818 – Congress approved the first pensions for government service.
1834 – The first railroad tunnel in the U.S. was completed in Pennsylvania.
1837 – The University of Michigan prepared to move to Ann Arbor from Detroit.
1852 – Henry Wells & William Fargo founded American Express.
1881 – Barnum and Bailey's "Greatest Show on Earth" opened in Madison Square Gardens in New York, NY.
1899 – Phoebe, a moon of the planet Saturn, was discovered.
1910 – The first American horror movie was patented. It was a one-reel Edison Studio production of Frankenstein.
1911 – Theodore Roosevelt opened the Roosevelt Dam in Arizona. It was the largest dam in the U.S. at the time.
1911 – North Dakota enacted a hail insurance law.
1931 – Schick Inc. began marketing the first electric razor.
1933 – The Studebaker car company ran out of money and entered receivership.
1942 – The third military draft began in the U.S. because of World War II.
1945 – Maurice "Rocket" Richard became the first National Hockey League (NHL) player to score 50 goals.
1949 – The North Atlantic Treaty Organization (NATO) was ratified.
1952 – In Philadelphia, PA, the first plastic lenses were fitted for a cataract patient.
1954 – RKO Pictures was sold for $23,489,478 to Howard Hughes. It became the first motion picture studio to be owned by an individual.
1959 – President Dwight Eisenhower signed the Hawaii statehood bill.
1963 – The Supreme Court handed down the Miranda decision concerning legal council for defendants.
1966 – The Scott Paper Company began selling paper dresses for $1.
1968 – Congress repealed the requirement for a gold reserve to back U.S. currency.
1970 – The U.S. Postal Service experienced their first postal strike.
1970 – Wilson was selected to be the official football and official time scoreboard of the NFL.
1970 – The NFL adopted a rule that required all players names to appear on the back of their jerseys.
1981 – The U.S. disclosed that there were biological weapons tested in Texas in 1966.
1981 – The TV show "The Greatest American Hero" premiered as a two-hour pilot movie, starring William Katt as teacher Ralph Hinkley.
1982 – Channel 17 in Grand Rapids came on the air as WWMA. About a year later the call letters were changed to WXMI.
1986 – The Treasury Department announced that a clear, polyester thread was to be woven into bills in an effort to thwart counterfeiters.
1987 – The U.S. performed nuclear tests at a Nevada test site.
1989 – A 4,400-year-old mummy was discovered at the Pyramid of Cheops in Egypt.
1990 – Thirteen paintings, collectively worth around $300 million, were stolen from the Isabella Stewart Gardner Museum in Boston, MA. It was the largest art robbery in history.
1990 – The 32-day lockout of baseball players ended.
1992 – Leona Hemsly was sentenced to 4 years in prison for tax evasion.
1992 – Donna Summer received a star on the Hollywood Walk of Fame.
1994 – Zsa Zsa Gabor filed for bankruptcy.
2000 – The U.S. Postal Service issued a 20-cent stamped postcard that featured the historic Ryman Auditorium, the home of the Grand Ole Opry for more than 30 years.
2010 – Dennis Hopper received a star on the Hollywood Walk of Fame. He died two months later from prostate cancer.
2020 – A man in his 50s died at Beaumont Hospital in Wayne County, becoming Michigan's first death tied to the coronavirus. On the same day, the U.S.-Canadian border closed for non-essential travel and automakers shut down all North American plants as a precaution.
BIRTHDAYS:
Leslie Parrish – 88 years old (1935) – Actress ("The Manchurian Candidate","For Love or Money", "Three on a Couch")
Brad Dourif – 73 years old (1950) – Actor ("The Lord of the Rings: The Two Towers", "Wise Blood", "One Flew Over the Cuckoo's Nest", "Ragtime", TV's "Deadwood," "Star Trek: Voyager")
John Hartman – 73 years old (1950) – Drummer (The Doobie Brothers)
Thomas Ian Griffith – 61 years old (1962) – Actor ("The Karate Kid Part III", "Hollow Point", "Vampires", "XXX", TV's "Another World")
Mike Rowe – 61 years old (1962) – Television host, narrator (TV's "Dirty Jobs", "Somebody's Gotta Do It")
Jeff LaBar – 60 years old (1963) – Guitarist (Cinderella)
Vanessa Williams – 60 years old (1963) – Singer, actress, former Miss American 1984 (First African American Miss America, TV's "Desperate Housewives", "Ugly Betty", movies "My Brother", "Johnson Family Vacation", "Shaft", "Dance With Me", "Soul Food")
Bonnie Blair – 59 years old (1964) – Olympic gold medal speed skater
Jerry Cantrell – 57 years old (1966) – Musician (Alice in Chains)
Andre Rison – 56 years old (1967) – Football player. Born in Flint, MI.
Queen Latifah – 53 years old (1970) – Rapper, actress, TV host ("Chicago", "Valentine's Day", "The Secret Life of Bees", "Hairspray", "Last Holiday", "Joyful Noise", "Beauty Shop", "Bringing Down the House")
Dane Cook – 51 years old (1972) – Comedian, actor ("Dan in Real Life", "Mr. Brooks", "Employee of the Month", "My Best Friend's Girl")
Brian Griese – 48 years old (1975) – Football player, analyst (TV's "ESPN College Football". Played college football at the University of Michigan)
Adam Levine – 44 years old (1979) – Musician, TV judge (Maroon 5, TV's "The Voice")
Rebecca Soni – 36 years old (1987) – Olympic Swimmer
Lily Collins – 34 years old (1989) – Actress ("The Blind Side", "Stuck in Love", "The Mortal Instruments")
Ryan Truex – 31 years old (1992) – Race car driver
TODAY IS:
National Lacy Oatmeal Cookie Day
National Supreme Sacrifice Day
For additional information check out websites like: www.on-this-day.com, www.born-today.com, www.famousbirthdays.com, www.daysoftheyear.com, and www.nationaldaycalendar.com.