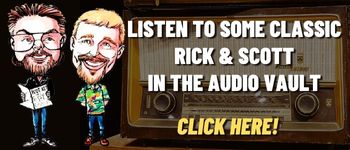 A quick look at Today in History, check out some Celebrity Birthdays, and find out what Days of the Year to celebrate.
TODAY IN HISTORY:
1799 – Detroit became an official port of entry for the United States.
1807 – Congress passed an act to "prohibit the importation of slaves into any port or place within the jurisdiction of the United States… from any foreign kingdom, place, or country."
1836 – The Michigan town of Bronson changed its name to Kalamazoo.
1866 – Excelsior Needle Company began making sewing machine needles.
1877 – Just two days before the inauguration, Rutherford B. Hayes was declared the winner of the 1876 Presidential election by the U.S. Congress. Samuel J. Tilden, however, had won the popular vote on November 7, 1876.
1897 – President Grover Cleveland vetoed legislation that would have required a literacy test for immigrants entering the country.
1899 – Mount Rainier National Park, in Washington, was established by Congress.
1899 – President William McKinley signed a measure that created the rank of Admiral for the U.S. Navy. The first admiral was George Dewey.
1908 – In Paris, Gabriel Lippmann introduced three-dimensional color photography at the Academy of Sciences.
1917 – Citizens of Puerto Rico were granted U.S. citizenship with the enactment of the Jones Act.
1923 – Time magazine debuted.
1925 – State and federal highway officials developed a nationwide route-numbering system and adopted the familiar U.S. shield-shaped, numbered marker.
1929 – The U.S. Court of Customs & Patent Appeals was created by Congress.
1933 – The motion picture "King Kong" had its world premiere at Radio City Music Hall in New York, NY.
1937 – The Steel Workers Organizing Committee signed a collective bargaining agreement with U.S. Steel, leading to unionization of the U.S. steel industry.
1939 – The Massachusetts legislature voted to ratify the Bill of Rights to the U.S. Constitution. These first ten amendments had gone into effect 147 years before.
1949 – The first automatic street light was installed in New Milford, CT.
1949 – Captain James Gallagher landed his B-50 Superfortress Lucky Lady II in Fort Worth, TX after completing the first non-stop around-the-world airplane flight. The trip took 94 hours and 1 minute.
1962 – Wilt "The Stilt" Chamberlain scored 100 points against the New York Knicks 169-147. Chamberlain broke several NBA records in the game.
1965 – The movie "The Sound of Music", starring Julie Andrews and Christopher Plummer, premiered in theaters.
1969 – In Toulouse, France, the supersonic transport Concorde made its first test flight.
1972 – Pioneer 10 was launched from Cape Canaveral, FL, on a mission to explore Jupiter and the outer planets.
1974 – The speed limited in Michigan was lowered to 55 miles per hour to comply with federal legislation aimed at reducing energy consumption.
1974 – U.S. postage stamps jumped from 8 to 10 cents for first-class mail.
1976 – Disney World, in Orlando, FL, had its 50 millionth visitor.
1976 – March 2-4, one of the worst ever ice storms in Michigan. Some places had 3" of ice.
1983 – Compact Discs and players were released for the first time in the U.S. and other markets. (They had previously just been available only in Japan.) Sixteen albums were released on CD for the first time. The first commercially released CD was Billy Joel's "52nd Street".
1984 – The first McDonald's franchise was closed. A new location was opened across the street from the old location in Des Plaines, IL.
1985 – The U.S. government approved a screening test for AIDS that detected antibodies to the virus that allowed possibly contaminated blood to be kept out of the blood supply.
1987 – The U.S. government reported that the median price for a new home had gone over $100,000 for the first time.
1995 – Yahoo! was incorporated.
1998 – Images from the American spacecraft Galileo indicated that the Jupiter moon Europa has a liquid ocean under a thick crust of ice and a source of interior heat.
2002 – A strong low pressure center moved across the Ohio Valley. It brought a lot of snow to lower Michigan. Grand Rapids had 13.9″ of snow and Muskegon had 10.5″. Both of those totals set records for the snowiest March day on record.
2004 – NASA announced that the Mars rover Opportunity had discovered evidence that water had existed on Mars in the past.
2005 – Kobe Bryant settled a civil suit filed by the woman who accused him of raping her in 2003.
2005 – The iTunes Music Store reached 300 million songs sold.
2011 – Steve Jobs unveiled Apple's iPad 2.
2012 – A tornado outbreak occurred over a large section of the Southern United States and into the Ohio Valley region, resulting in 40 tornado-related fatalities
2016 – United States astronaut Scott Kelly and Russian cosmonaut Mikhail Kornienko returned to earth after 340 days, setting an International Space Station record.
2017 – The elements Moscovium, Tennessine, and Oganesson were officially added to the periodic table.
BIRTHDAYS:
John Cullum – 93 years old (1930) – Actor (TV's "Northern Exposure")
BarBara Luna – 84 years old (1939) – Actress (TV's "Star Trek")
John Irving – 81 years old (1942) – Author ("The World According to Garp", "The Cider House Rules")
Cassie Yates – 72 years old (1951) – Actress (TV's "Dynasty", movies "FM", "Convoy", "The Osterman Weekend", "Rolling Thunder", "F.I.S.T.", "The Evil", "St. Helens", "Unfaithfully Yours")
Laraine Newman – 71 years old (1952) – Actress, comedian (TV's "Saturday Night Live", movie "Coneheads")
Jay Osmond – 68 years old (1955) – Singer (The Osmond Brothers)
John Cowsill – 67 years old (1956) – Drummer (The Cowsills)
Mark Evans – 67 years old (1956) – Bass guitarist (AC/DC)
Larry Stewart – 64 years old (1959) – Musician ("Restless Heart")
Jon Bon Jovi – 61 years old (1962) – Musician (Bon Jovi)
Daniel Craig – 55 years old (1968) – Actor ("Casino Royale", "Quantum of Solace", "Skyfall", "The Girl With the Dragon Tattoo", "Dream House", "The Golden Compass", "Defiance", "Munich", "Sylvia", "Road to Perdition", "Lara Croft: Tomb Raider")
Lisa Lackey – 52 years old (1971) – Actress (TV's "Heroes", "NYPD Blue", "Just Cause")
Chris Martin – 46 years old (1977) – Musician (Coldplay)
Heather McComb – 46 years old (1977) – Actress (TV's "Party of Five")
Rebel Wilson – 43 years old (1980) – Actress ("Pitch Perfect" films, "Bridesmaids", "How to Be Single", "Bachelorette"
Bryce Dallas Howard – 42 years old (1981) – Actress ("The Village", "Lady in the Water", "As You Like It", "Orchids", "The Twilight Saga: Eclipse", "Terminator Salvation", "50/50", "The Help", "Jurassic World")
Ben Roethlisberger – 41 years old (1982) -Former NFL football player
Reggie Bush – 38 years old (1985) – Football player (Detroit Lions 2013-2014, was the 2005 Heisman Trophy winner at USC, but forfeited it in 2010 following allegations that he'd received improper benefits during his college career)
Robert Iler – 38 years old (1985) – Actor (TV's "The Sopranos")
Becky G – 46 years old (1997) – Singer, rapper, actress
TODAY IS:
National Read Across America Day
World Teen Mental Wellness Day
For additional information check out websites like: www.on-this-day.com, www.born-today.com, www.famousbirthdays.com, www.daysoftheyear.com, and www.nationaldaycalendar.com.