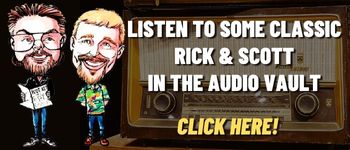 A quick look at Today in History, check out some Celebrity Birthdays, and find out what Days of the Year to celebrate.
TODAY IN HISTORY:
1854 – The Republican Party was organized in Ripon, WI. About 50 slavery opponents began the political group.
1865 – A plan by John Wilkes Booth to abduct President Abraham Lincoln was ruined when Lincoln changed his plans and did not appear at the Soldier's Home near Washington, DC.
1885 – John Matzeliger of Suriname patented the shoe lacing machine.
1886 – The first AC power plant in the U.S. began commercial operation.
1891 – The first computing scale company was incorporated in Dayton, OH.
1897 – Sebastian Spering Kresge and associates opened the first Kresge dime store in Detroit. The company grew and later became known as Kmart. The company evolved into Sears Holdings Corporation, who own Kmart and Sears.
1897 – The first intercollegiate basketball game that used five players on each team was held. The game was between Yale and Pennsylvania. Yale won by a score of 32-10.
1914 – The first international figure skating championship was held in New Haven, CT.
1916 – Albert Einstein published his general theory of relativity.
1922 – The USS Langley (CV-1) was commissioned. It was the first aircraft carrier for the U.S. Navy.
1930 – Colonel Harland Sanders started selling fried chicken out of his roadside restaurant in Corbin, KY.
1963 – The first "Pop Art" exhibit began in New York, NY.
1969 – John Lennon and Yoko Ono were married.
1972 – 19 mountain climbers were killed on Japan's Mount Fuji during an avalanche.
1976 – Patricia Hearst was convicted of armed robbery for her role in the hold up of a bank in San Francisco, CA.
1980 – The U.S. made an appeal to the International Court concerning the American Hostages in Iran.
1984 – The Senate rejected an amendment to permit spoken prayer in public schools.
1985 – For the first time in its 99-year history, Avon representatives received a salary. Previously, they had been paid only commissions.
1985 – Libby Riddles won the 1,135-mile Anchorage-to-Nome dog race becoming the first woman to win the Iditarod.
1986 – Fallon Carrington and Jeff Colby were wed on the TV drama "The Colby's". "The Colby's" was an spin-off of the television show "Dynasty".
1987 – The Food and Drug Administration approved AZT. The drug was proven to slow the progress of AIDS (Acquired Immune Deficiency Syndrome).
1989 – It was announced that Cincinnati Reds manager Pete Rose was under investigation.
1990 – The Los Angeles Lakers retired Kareem Abdul-Jabbar's #33.
1990 – Gloria Estefan and her band were injured in a bus accident near Scranton, PA.
1991 – The Supreme Court ruled unanimously that employers could not exclude women from jobs where exposure to toxic chemicals could potentially damage a fetus.
1991 – Eric Clapton's 4 year old son, Conor, died after falling from a 53rd story New York, NY apartment window.
1992 – Model Janice Pennington was awarded $1.3 million for an accident on the set of the television game show "The Price is Right".
1996 – In Los Angeles, brothers Erik and Lyle Menendez were found guilty of first-degree murder for killing their parents.
1996 – The U.K. announced that humans could catch CJD (Mad Cow Disease) after the disease killed 10 people.
1997 – Brian Grazer received a star on the Hollywood Walk of Fame.
1997 – Liggett Group, the maker of Chesterfield cigarettes, settled 22 state lawsuits by admitting the industry marketed cigarettes to teenagers and agreed to place a warning on every pack that smoking is addictive.
1999 – Bertrand Piccard and Brian Jones became the first men to circumnavigate the Earth in a hot air balloon. The non-stop trip began on March 3 and covered 26,500 miles.
1999 – Legoland California, the first Legoland outside of Europe, opened Carlsbad, CA.
2000 – 52 missing Oscar statuettes were found in a trash bin.
2002 – Actress Pamela Anderson disclosed that she had hepatitis C.
2002 – Arthur Andersen pleaded innocent to charges that it had shredded documents and deleted computer files related to the energy company Enron.
2003 – Cisco Systems Inc. announced it was buying The Linksys Group Inc. for $500 million in stock.
2003 – The war in Iraq began as the United States (along with the UK, Australia and Poland) launched operation "Iraqi Freedom". The predawn air strike targeted Saddam Hussein and other Iraqi leaders in Baghdad.
2005 – After sexually explicit audio recordings of Pat O'Brien appeared on the Internet, the host of the television show "The Insider" announced he was checking himself into an alcohol rehab facility.
2006 – Donald Trump's third wife gave birth to his fifth child, a boy they name Barron William Trump.
2015 – A solar eclipse, vernal equinox, and a supermoon all occurred on the same day.
BIRTHDAYS:
Hal Linden – 92 years old (1931) – Actor (TV's "Barney Miller")
Robin Luke – 81 years old (1942) – Singer ("Susie Darlin'")
Pat Riley – 78 years old (1945) – Basketball player, coach
Ranger Doug – 77 years old (1946) – Musician (Riders in the Sky)
Bobby Orr – 75 years old (1948) – Hockey player
William Hurt – 73 years old (1950) – Actor ("Kiss of the Spider Woman", "Broadcast News", "Children of a Lesser God", "A History of Violence", "Robin Hood", "The Incredible Hulk", "The Accidental Tourist", "Lost in Space", "Into the Wild", "Changing Lanes", "The Big Chill", "Body Heat", "Altered States", TV's "Damages")
Carl Palmer – 73 years old (1950) – Drummer (Emerson, Lake & Palmer, Asia)
Jimmy Vaughn – 72 years old (1951) – Guitarist, singer (Fabulous Thunderbirds)
Vanessa Bell Calloway – 66 years old (1957) – Actress ("Coming to America", "What's Love Got to Do with It", "The Inkwell", "Crimson Tide", "Daylight", TV's "Under One Roof", "Hawthorne", "Shameless")
Spike Lee – 66 years old (1957) – Movie director ("Do the Right Thing", "Inside Man", "She's Gotta Have It", "25th Hour", "The Original Kings of Comedy", "Bamboozled", "Malcolm X", "Jungle Fever", "School Daze")
Theresa Russell – 66 years old (1957) – Actress ("Black Widow", "Kafka", "Spider-Man 3", "Wild Things", "The Box", "The Believer")
Holly Hunter – 65 years old (1958) – Actress ("The Piano", "Broadcast News", "Thirteen", "The Firm")
Kathy Ireland – 60 years old (1963) – Model, actress
Liza Snyder – 55 years old (1968) – Actress (TV's "Yes, Dear")
Michael Rapaport – 53 years old (1970) – Actor (TV's "Boston Public", "Prison Break", "The War at Home", movies "Small Time Crooks", "Mighty Aphrodite", "Higher Learning", "Zebrahead")
Alexander Chaplin – 52 years old (1971) – Actor (TV's "Spin City", "Scrubs")
Bianca Lawson – 44 years old (1979) – Actress (TV's "Queen Sugar", "Saved by the Bell: The New Class", "Goode Behavior", "Pretty Little Liars", "Rogue", "Sister, Sister", "Buffy the Vampire Slayer", "The Steve Harvey Show", "Dawson's Creek", "The Secret Life of the American Teenager", "The Vampire Diaries", "Teen Wolf", "Witches of East End")
TODAY IS:
International Day of Happiness
National Native HIV/AIDS Awareness Day
For additional information check out websites like: www.on-this-day.com, www.born-today.com, www.famousbirthdays.com, www.daysoftheyear.com, and www.nationaldaycalendar.com.