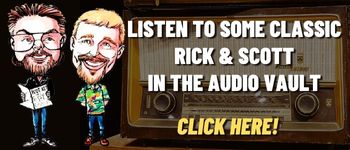 A quick look at Today in History, check out some Celebrity Birthdays, and find out what Days of the Year to celebrate.
TODAY IN HISTORY:
1457 – The Gutenberg Bible became the first printed book.
1630 – The first legislation to prohibit gambling was enacted in Boston, MA.
1733 – Joseph Priestly invented carbonated water (seltzer).
1790 – Thomas Jefferson became the first Secretary of State.
1841 – Englishman Orlando Jones patented cornstarch.
1853 – The steamer "Michigan" was launched for service on the Grand River. Five pairs of horses drew the boiler from Kalamazoo, MI, to Grand Rapids. The "Michigan" saw seven years of down-river service until it burned on July 11, 1860.
1871 – William Holden of North Carolina became the first governor to be removed by impeachment.
1872 – Illinois became the first state to require sexual equality in employment.
1882 – Congress outlawed polygamy.
1894 – The first playoff competition for the Stanley Cup began. Montreal played Ottawa.
1903 – Due to a drought, Niagara Falls ran out of water.
1904 – The first color photograph was published in the London Daily Illustrated Mirror.
1933 – President Franklin D. Roosevelt signed a bill legalizing the sale and possession of beer and wine containing up to 3.2% alcohol.
1934 – The first Masters golf championship began in Augusta, GA.
1935 – In New York, NY, blood tests were authorized as evidence in court cases.
1941 – The Grand Coulee Dam in Washington began operations.
1946 – The first U.S. built rocket to leave the earth's atmosphere reached a height of 50 miles.
1954 – The first shopping mall opened in Southfield, MI.
1956 – Perry Como became the first major TV variety-show host to book a rock and roll act on his program. The act was Carl Perkins.
1960 – A.L. Schawlow & C.H. Townes obtained a patent for the laser. It was the first patent for any laser.
1963 – The Beatles' very first album, "Please Please Me", was released in the U.K.
1971 – Congress approved the 26th amendment to the Constitution, which lowered the voting age to 18.
1972 – The Senate passed the Equal Rights Amendment. It was not ratified by the states.
1972 – In Eisenstadt v. Baird, the U.S. Supreme Court decided that unmarried persons have the right to possess contraceptives.
1977 – The John Denver TV special, "Thank God I'm a Country Boy",  aired on ABC.
1978 – Karl Wallenda, of the Flying Wallendas, fell to his death while walking a cable strung between to hotels in San Juan, Puerto Rico.
1979 – The National Hockey League (NHL) voted to accept 4 WHA teams, the Oilers, Jets, Nordiques & Whalers.
1980 – People for Ethical Treatment of Animals (PETA) was founded by Ingrid Newkirk and Alex Pacheco.
1981 – U.S. Postage rates went from 15 cents to 18 cents an ounce.
1981 – RCA put its Selectra Vision laser disc players on the market.
1982 – The Space Shuttle Columbia was launched into orbit on mission STS-3 from the Kennedy Space Center. It was the third orbital flight for the Columbia.
1987 – A barge loaded with 32,000 tons of refuse left Islip, NY, to find a place to unload. After being refused by several states and three countries, space was found back in Islip.
1988 – Congress overrode President Reagan's veto of a sweeping civil rights bill.
1989 – Oliver North began two days of testimony at his Iran-Contra trial in Washington, DC.
1989 – Clint Malarchuk of the Buffalo Sabres suffered a near-fatal injury when another player's skate accidentally slit his throat.
1990 – A jury in Anchorage, AK, found Captain Hazelwood not guilty in the Valdez oil spill.
1990 – President George H.W. Bush shocked the world when he announced, "I do not like broccoli and I haven't liked it since I was a kid and my mother made me eat it, and I'm the President of the United States and I'm not going to eat any more broccoli."
1991 – In New Hampshire, high school teacher Pamela Smart was found guilty of manipulating her student-lover to kill her husband.
1993 – Cleveland Indians pitchers Steve Olin and Tim Crews were killed in a boating accident in Florida. Bob Ojeda was seriously injured in the accident.
1993 – The Intel Corporation shipped the first Pentium chips.
1995 – Cosmonaut Valeriy Polyakov returned to Earth after spending a record of 438 days in space.
1997 – The comet Hale-Bopp had its closest approach to Earth.
1997 – Tara Lipinski, two months shy of her 15th birthday, became the youngest women's World Figure Skating Champion.
2002 – The U.S. Postal Rate Commission approved a request for a postal rate increase of first-class stamps from 34 cents to 37 cents by June 30. It was the first time a postal rate case was resolved through a settlement between various groups. The groups included the U.S. Postal Service, postal employees, mailer groups and competitors.
2007 – A guy in Bosnia wanted to see how many people would turn up at his funeral, so he faked his own death. The 45-year-old man was pretty upset when only his elderly mom turned up for the burial.
BIRTHDAYS:
Pat Robertson – 93 years old (1930) – media mogul, executive chairman, former Southern Baptist minister
William Shatner – 92 years old (1931) – Actor ("Star Trek" television series and movies, TV's "Barbary Coast", "T.J. Hooker", "Boston Legal", "$#*! My Dad Says")
May Britt – 90 years old (1933) – Actress ("The Young Lions", "The Hunters", "Murder, Inc.", "The Blue Angel")
George Benson – 80 years old (1943) – Singer, musician
James Patterson – 76 years old (1947) – Author ("Alex Cross" series, "Michael Bennett", "Women's Murder Club", "Maximum Ride", "Daniel X", "NYPD Red", "Witch and Wizard" series)
Wolf Blitzer – 75 years old (1948) – Broadcast journalist (CNN)
Andrew Lloyd Webber – 75 years old (1948) – Composer Sir ("Jesus Christ Superstar", "Cats", "Evita", "Phantom of the Opera", "Sunset Boulevard")
Bob Costas – 71 years old (1952) – Sportscaster
James House – 68 years old (1955) – Country singer ("This Is Me Missing You")
Lena Olin – 68 years old (1955) – Actress ("Enemies: A Love Story", "Remember Me", "The Reader", "Awake", "The Unbearable Lightness of Being", TV's "Alias")
Stephanie Mills – 66 years old (1957) – Actress, singer ("Never Knew Love Like This Before")
Matthew Modine – 64 years old (1959) – Actor ("The Dark Knight Rises", "Any Given Sunday", "Pacific Heights", "Married to the Mob", "Full Metal Jacket", "Vision Quest", "Birdy")
Guillermo Diaz – 48 years old (1975) – Actor (TV's "Scandal", "Weeds", movies "Half Baked", "Stonewall")
Anne Dudek – 48 years old (1975) – Actress (TV's "Mad Men", "Covert Affairs", "Big Love", "House")
Cole Hauser – 48 years old (1975) – Actor ("Transcendence", "Olympus Has Fallen", "A Good Day to Die Hard", "The Break-Up", "2 Fast 2 Furious", "Pitch Black", "Hart's War", TV's "Rogue", "Chase", "High Incident")
Kellie Williams – 47 years old (1976) – Actress (TV's "What About Joan", "Family Matters")
Reese Witherspoon – 47 years old (1976) – Actress ("Legally Blonde", "Walk the Line", "Wild", "This Means War", "Water for Elephants", "Four Christmases", "Election", "Cruel Intentions", "Sweet Home Alabama")
TODAY IS:
For additional information check out websites like: www.on-this-day.com, www.born-today.com, www.famousbirthdays.com, www.daysoftheyear.com, and www.nationaldaycalendar.com.