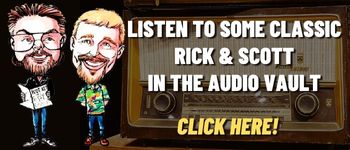 A quick look at Today in History, check out some Celebrity Birthdays, and find out what Days of the Year to celebrate.
TODAY IN HISTORY:
1776 – The Continental Congress authorized a medal for General George Washington.
1813 – The frigate USS Essex flew the first U.S. flag in battle in the Pacific.
1857 – Frederick Laggenheim took the first photo of a solar eclipse.
1865 – The SS General Lyon at Cape Hatteras caught fire and sank. 400 people were killed.
1898 – The Intercollegiate Trapshooting Association was formed in New York, NY.
1900 – The U.S. Socialist Party was formed in Indianapolis, IN.
1902 – Irving W. Colburn patented the sheet glass drawing machine.
1911 – In New York, NY, 146 garment workers (123 women and 23 men) were killed in a fire at the Triangle Shirtwaist Company. The owners of the company were indicted on manslaughter charges because some of the employees had been behind locked doors in the factory. They were later acquitted. In 1914 they were ordered to pay damages to each of the 23 families that had sued.
1915 – 21 people died when a U.S. F-4 submarine sank off the Hawaiian coast.
1934 – The very first Masters Tournament was held at Augusta National Golf Club. Horton Smith took home the top prize of $1,500.
1936 – The Detroit Red Wings defeated the Montreal Maroons in the longest hockey game to date. Overtime play lasted for 116 minutes, 30 seconds. The Red Wings won 1-0 in the sixth overtime.
1940 – The U.S. agreed to give Britain and France access to all American warplanes.
1947 – John D. Rockefeller III presented a check for $8.5 million to the United Nations for the purchase of land for the site of the U.N. center.
1954 – RCA manufactured its first color television sets and began mass production. It sold for $1,000, which is equivalent to about $8,000 today.
1960 – A guided missile was launched from a nuclear powered submarine for the first time.
1965 – Martin Luther King Jr. led a group of 25,000 on a 4 day, 50 mile civil rights protest march to the state capital in Montgomery, AL.
1966 – The Supreme Court ruled that the "poll tax" was unconstitutional.
1968 – The 58th and final episode of "The Monkees" television show was aired.
1968 – CBS aired the 249th and final original episode of TV's "The Andy Griffith Show".
1970 – The Concorde made its first supersonic flight.
1971 – The Boston Patriots, soon to move into a stadium in suburban Foxboro, MA, became the New England Patriots.
1972 – Bobby Hull joined Gordie Howe to become only the second National Hockey League player to score 600 career goals.
1979 – The first fully functional Space Shuttle orbiter, Columbia, was delivered to the John F. Kennedy Space Center to be prepared for its first launch.
1982 – The TV show "Cagney and Lacey" debuted.
1982 – Wayne Gretzky became the first player in the NHL to score 200 points in a season.
1983 – Congress passed legislation to rescue the U.S. Social Security system from bankruptcy.
1988 – Robert E. Chambers Jr. pleaded guilty to first-degree manslaughter in the death of 18 year old Jennifer Levin. The case was known as New York City's "preppie murder case."
1995 – Boxer Mike Tyson was released from jail after serving 3 years for rape.
1996 – The European Union's Veterinarian Committee baned the export of British beef and its by-products as a result of mad cow disease.
1996 – An 81-day standoff by the anti-government Freemen began at a ranch near Jordan, MT.
1996 – The movie "Twister" became the first feature film to be released on DVD.
1996 – The U.S. issued a newly redesigned $100 bill for circulation.
1997 – Former President George Bush parachuted from a plane over the Arizona desert.
1998 – A cancer patient was the first known to die under Oregon's doctor-assisted suicide law.
1998 – The FCC netted $578.6 million at auction for licenses for new wireless technology.
1998 – Quinn Pletcher was found guilty on charges of extortion. He had threatened to kill Bill Gates unless he was paid $5 million.
2001 – Björk wore a swan dress to the Grammy Awards.
2002 – The TV show "The Bachelor" debuted on ABC.
2020 – It was announced that Prince Charles, Queen Elizabeth II's son and the heir to the British throne, had tested positive for coronavirus (COVID-19) and was self-isolating in Scotland.
2020 – The Tony Awards and Rock and Roll Hall of Fame inductions were postponed due to COVID-19.
BIRTHDAYS:
Gene Shalit – 97 years old (1926) – Movie critic (TV's "The Today Show")
Jim Lovell – 95 years old (1928) – Astronaut
Gloria Steinem – 89 years old (1934) – Feminist, author
Anita Bryant – 83 years old (1940) – Singer, orange juice promoter
Paul Michael Glaser – 80 years old (1943) – Actor (TV's "Third Watch", "Starsky and Hutch")
Elton John – 76 years old (1947) – Singer, musician
Bonnie Bedelia – 75 years old (1948) – Actress (TV's "Parenthood", movies "They Shoot Horses Don't They?", "Die Hard")
Mary Gross – 70 years old (1953) – Actress, comedian (TV's "Saturday Night Live", "Animaniacs", "Boston Legal", "Sabrina, the Teenage Witch")
James McDaniel – 65 years old (1958) – Actor (TV's "Detroit 187", "NYPD Blue")
Haywood Nelson – 63 years old (1960) – Actor (TV's "What's Happening!!", "What's Happening Now!")
John Stockwell – 62 years old (1961) – Actor, writer, director ("Top Gun", TV's "The Young Riders", "Friday the 13th: The Series")
Marcia Cross – 61 years old (1962) – Actress (TV's "Desperate Housewives", "Everwood", "Melrose Place")
LisaGay Hamilton – 59 years old (1964) – Actress (TV's "The Practice", "Men of a Certain Age", movies "Beastly", "The Soloist", "True Crime", "Beloved", "Jackie Brown")
Sarah Jessica Parker – 58 years old (1965) – Actress ("Sex and the City", "Failure to Launch", "The Family Stone", "Honeymoon in Vegas", TV's "Divorce")
Debi Thomas – 56 years old (1967) – Olympic bronze medal figure skater
Domenick Lombardozzi – 47 years old (1976) – Actor (TV's "Rosewood", "Boardwalk Empire", "The Wire")
Lee Pace – 44 years old (1979) – Actor (TV's "Pushing Daisies")
Danica Patrick – 41 years old (1982) – Race car driver
Katharine McPhee – 39 years old (1984) – Singer (TV's "Scorpion", "Smash", Runner-up on TV's "American Idol" Season 5)
Jason Castro – 36 years old (1987) – Singer (Finished 4th on TV's "American Idol" Season 7)
Aly Michalka – 34 years old (1989) – Actress, singer ("Aly and AJ", TV's "Phil of the Future", "Hellcats", "iZombie")
Kiowa Gordon – 33 years old (1990) – Actor ("The Twilight Saga: Eclipse, New Moon")
TODAY IS:
International Day of Remembrance of the Victims of Slavery and the Transatlantic Slave Trade
International Day of Solidarity with Detained and Missing Staff Members
For additional information check out websites like: www.on-this-day.com, www.born-today.com, www.famousbirthdays.com, www.daysoftheyear.com, and www.nationaldaycalendar.com.