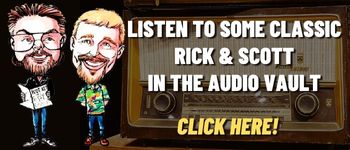 A quick look at Today in History, check out some Celebrity Birthdays, and find out what Days of the Year to celebrate.
TODAY IN HISTORY:
1791 – Congress passed a resolution that created the U.S. Mint.
1803 – The first impeachment trial of a U.S. Judge began. The Judge was John Pickering.
1812 – Congress passed the first Foreign Aid bill.
1817 – The first commercial steamboat route from Louisville, KY to New Orleans, LA was opened.
1823 – Congress reorganized the government of the Michigan Territory.
1845 – Florida became the 27th state.
1845 – Congress passed legislation overriding a President's veto.
1845 – An Act of Congress established uniform postal rates throughout the nation. The act went into effect on July 1, 1845.
1849 – The Department of the Interior was established.
1849 – The Gold Coinage Act was passed by Congress. It allowed the minting of gold coins.
1851 – Congress authorized the 3-cent piece. It was the smallest U.S. silver coin.
1863 – Free city delivery of mail was authorized by the Postal Service.
1873 – Congress enacts the Comstock Law which made it illegal to send any "obscene, lewd, or lascivious" books through the mail.
1875 – Congress established Mackinac Island National Park (the nation's second). Twenty years later the Fort and Park were given to the State of Michigan.
1875 – Congress authorized the 20-cent piece. It was only used for 3 years.
1885 – The American Telephone and Telegraph (AT&T) was incorporated in New York, NY, as a subsidiary of the American Bell Telephone Company.
1885 – The Post Office began offering special delivery for first-class mail.
1903 – In St. Louis, MO, Barney Gilmore was arrested for spitting.
1903 – The U.S. imposed a $2 head tax on immigrants.
1909 – Aviators Herring, Curtiss and Bishop announced that airplanes would be made commercially in the U.S.
1910 – J.D. Rockefeller Jr. announced his retirement from managing his business so that he can devote all his time to philanthropy. He also appealed to Congress for the creation of the Rockefeller Foundation.
1910 – In New York, NY, Robert Forest founded the National Housing Association to fight deteriorating urban living conditions.
1923 – The first issue of "Time" magazine was published.
1931 – Isle Royale National Park was authorized.
1931 – The "Star Spangled Banner," written by Francis Scott Key, was adopted as the American National Anthem. The song was originally a poem titled "Defense of Fort McHenry".
1945 – Superman encountered Batman and Robin for the first time on the Mutual Broadcasting System.
1949 – The first automatic street light was installed in New Milford, Connecticut.
1951 – The TV show "Watch Mr. Wizard" first aired with Don Herbert showing kids how cool science could be.
1951 – Jackie Brenston, along with Ike Turner and his band, recorded "Rocket 88" which is often cited as "the first rock and roll record". They recorded the song at Sam Philips' recording studios in Memphis, TN.
1969 – NASA's Apollo 9 was launched to test a lunar module.
1969 – Sirhan Sirhan testified in a Los Angeles court that he killed Robert Kennedy.
1972 – NASA launched the Pioneer 10 spacecraft.
1975 – The first "People's Choice Awards" were handed out.
1983 – It was a warm week of record high temperatures throughout lower Michigan. Grand Rapids hit 72 degrees while Muskegon was 69. There were six straight days of high temperatures of 60 degrees or above in Grand Rapids.
1985 – The TV show "Moonlighting" premiered.
1991 – In California, an amateur video caught the beating of Rodney King by Los Angeles police officers.
1999 – Former White House intern Monica Lewinsky gave her first televised interview to Barbara Walters on "20/20".
2005 – Steve Fossett became the first person to fly solo around the world nonstop without refueling. He completed a 67 hour, 23,000 mile journey in the plane "Global Flyer" by landing in Kansas.
2008 – Kid Rock pleaded not guilty to five counts of battery and one count of simple battery stemming from a fight at a Waffle House in Atlanta, GA, in October 2007. He was later ordered to perform 80 hours of community service.
2017 – The Nintendo Switch was released worldwide
2020 – Just after midnight, an EF-3 tornado hit Nashville, TN, killing over two dozen people.
2021 – Great apes at the San Diego Zoo were given an experimental COVID-19 vaccine designed for animals after an earlier outbreak among the gorillas.
BIRTHDAYS:
Mike Pender – 82 years old (1941) – Vocalist (The Searchers)
George Miller – 78 years old (1945) – Director, producer ("Mad Max" films, "Babe", "Happy Feet")
Jennifer Warnes – 76 years old (1947) – Singer
Tim Kazurinsky – 73 years old (1950) – Actor, comedian (TV's "Saturday Night Live", movies "Police Academy")
Miranda Richardson – 65 years old (1958) – Actress ("Tom & Viv", "Damage", "Empire of the Sun", "The Crying Game", "The Apostle", "Sleepy Hollow","Snow White: The Fairest of Them All", "Spider", "Harry Potter and the Goblet of Fire", "Made in Dagenham")
Mary Page Keller – 62 years old (1961) – Actress (TV's "Ryan's Hope", "Another World")
Jackie Joyner-Kersee – 61 years old (1962) – Olympic track and field gold medalist
Herschel Walker – 61 years old (1962) – Football player
Tone Loc – 57 years old (1966) – Rapper ("Wild Thing")
Julia Bowen – 53 years old (1970) – Actress (TV's "Ed", "Boston Legal")
David Faustino – 49 years old (1974) – Actor (Played Bud on TV's "Married With Children")
Jessica Biel – 41 years old (1982) – Actress (TV's "7th Heaven", movies "Total Recall", "New Year's Eve", "The A-Team", "Valentine's Day", "I Now Pronounce You Chuck and Larry", "Next", "Home of the Brave", "Texas Chainsaw Massacre", "Stealth", "Blade: Trinity")
TODAY IS:
International Irish Whiskey Day
National Employee Appreciation Day
National I Want You to Be Happy Day
National Speech and Debate Education Day
What If Cats and Dogs Had Opposable Thumbs Day
For additional information check out websites like: www.on-this-day.com, www.born-today.com, www.famousbirthdays.com, www.daysoftheyear.com, and www.nationaldaycalendar.com.