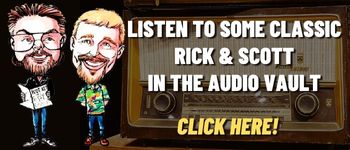 A quick look at Today in History, check out some Celebrity Birthdays, and find out what Days of the Year to celebrate.
TODAY IN HISTORY:
1634 – Samuel Cole opened the first tavern in Boston, MA.
1681 – England's King Charles II granted a charter to William Penn for an area that would become the state of Pennsylvania.
1789 – The first Congress of the United States met in New York and declared that the U.S. Constitution was in effect.
1791 – Vermont was admitted as the 14th U.S. state. It was the first addition to the original 13 American colonies.
1794 – The 11th Amendment to the U.S. Constitution was passed by Congress. The Amendment limits the jurisdiction of the federal courts to automatically hear cases brought against a state by the citizens of another state. It was later expanded to also include citizens of the state being sued.
1826 – The first railroad in the U.S. was chartered. It was the Granite Railway in Quincy, MA.
1837 – The state of Illinois granted a city charter to Chicago.
1861 – The Confederate States of America adopted the "Stars and Bars" flag.
1877 – Emile Berliner invented the microphone.
1877 – Grand Haven, MI's U.S. Senator Thomas White Ferry (who was acting Vice President) after the V.P.'s death believed he was acting President of the United States for this one day. All set off by the very controversial election of 1876 which was finally decided after 4 months of dispute. Rutherford B. Hayes was actually sworn in on March 3rd, but Ferry didn't know that at the time.
1880 – The process of halftone engraving was used for the first time when the "Daily Graphic" was published in New York, NY.
1861 – Abraham Lincoln was inaugurated as President.
1881 – Eliza Ballou Garfield became the first mother of a President to live in the executive mansion.
1902 – The American Automobile Association was founded in Chicago, IL.
1908 – The New York Board of Education banned the act of whipping students in school.
1912 – A very cold stretch of weather settled into lower Michigan. Muskegon set a record with a low of -2 degrees. There were five straight days of below zero temperatures.
1913 – The Department of Labor was formed.
1914 – Siamese twins were successfully separated by Doctor Fillatre of Paris, France.
1917 – Jeanette Rankin of Montana took her seat as the first woman elected to the House of Representatives.
1918 – The first cases of the "Spanish flu" were reported among soldiers at Fort Riley, Kansas. By 1920, nearly one-in-four Americans had suffered from this strain of the flu. It killed about 675,000 people in the United States. Worldwide, estimates put the death toll at 50 million or more.
1918 – The USS Cyclops departed from Barbados and is never seen again, presumably lost with its crew in the Bermuda Triangle.
1925 – Calvin Coolidge took the oath of office in Washington, DC. It was the first Presidential inauguration to be broadcast on the radio.
1930 – Emma Fahning became the first woman bowler to bowl a perfect game in competition run by the Women's International Bowling Congress in Buffalo, NY.
1933 – In his inauguration speech, President Franklin D. Roosevelt said, "We have nothing to fear but fear itself."
1933 – Labor Secretary Frances Perkins became the first woman to serve in a Presidential administrative cabinet.
1947 – WDIV TV, Channel 4 in Detroit, became Michigan's first television station.
1950 – Walt Disney's animated film "Cinderella" opened in theaters.
1952 – Ronald Reagan and Nancy Davis were married.
1954 – In Boston, MA, Peter Bent Brigham Hospital reported the first successful kidney transplant.
1955 – The white pine became Michigan's official state tree.
1966 – The Beatles stirred up a worldwide controversy after John Lennon told Maureen Cleave of the "London Evening Standard" that, "The Beatles are more popular than Jesus now." The remark spurred a huge backlash against the group as many took the comment to be blasphemous,
1970 – Janis Joplin was fined $200 for using obscene language onstage in Tampa, FL.
1974 – "People" magazine was published for the first time as "People Weekly".
1975 – Queen Elizabeth knighted Charlie Chaplin
1980 – The film of Loretta Lynn's autobiography, "Coal Miner's Daughter", starring Sissy Spacek, had its world premiere in Nashville, TN.
1982 – The TV show "Police Squad!" premiered on ABC. The police show parody was created by David Zucker, Jim Abrahams, and Jerry Zucker. It starred Leslie Nielsen as Frank Drebin. The show was cancelled after six episodes, but it successfully spawned "The Naked Gun" film series from 1988 to 1994. In 2013, TV Guide ranked "Police Squad!" #7 on its list of 60 shows that were "Cancelled Too Soon".
1985 – The Food and Drug Administration approved a blood test for the AIDS infection, used since then for screening all blood donations in the U.S.
1989 – Time, Inc. and Warner Communications Inc. announced a plan to merge.
1993 – Patti LaBelle received a star on the Hollywood Walk of Fame.
1994 – Four Islamic militants were convicted in the World Trade Center bombing.
1996 – A derailed train in Weyauwega, WI, caused the emergency evacuation of 2,300 people for 16 days.
1997 – President Bill Clinton barred federal spending on human cloning.
1998 – Microsoft repaired software that apparently allowed hackers to shut down computers in government and university offices nationwide.
1998 – The Supreme Court said that federal law banned on-the-job sexual harassment even when both parties are the same sex.
1999 – Monica Lewinsky's book, "Monica's Story", about her affair with President Bill Clinton, went on sale.
2005 – Martha Stewart was released from federal prison in West Virginia and began five months of home confinement. She served five months in jail for lying about a stock sale.
2006 – A TLC television series called "Little People, Big World", starring the Roloffs family, debuted on TV.
2012 – Vladimir Putin won re-election in Russia's Presidential election.
2020 – Former Daredevil Nik Wallenda became the first person to walk over the Masaya Volcano in Nicaragua
BIRTHDAYS:
Paula Prentiss – 85 years old (1938) – Actress ("Where the Boys Are", "Man's Favorite Sport?", "The Stepford Wives", "What's New Pussycat?", "In Harm's Way", "The Black Marble", "The Parallax View", TV's "He & She")
Emilio Estefan – 70 years old (1953) – Musician (Miami Sound Machine)
Kay Lenz – 70 years old (1953) – Actress (TV's "The Andy Griffith Show", "Rich Man, Poor Man", movies "American Graffiti", "Breezy", "White Line Fever")
Catherine O'Hara – 69 years old (1954) – Actress, comedian (TV's "SCTV", "Schitt's Creek", movies "Home Alone", "A Mighty Wind")
Patricia Heaton – 65 years old (1958) – Actress (TV's "The Middle", "Everybody Loves Raymond", "Back to You")
Ray 'Boom Boom' Mancini – 62 years old (1961) – Boxer
Steven Weber – 62 years old (1961) – Actor (TV's "Wings", "NCIS: New Orleans")
Jason Newsted – 60 years old (1963) – Bass guitarist (Metallica). Born in Battle Creek, MI.
Stacy Edwards – 58 years old (1965) – Actress ("In the Company of Men", "Primary Colors", "Black and White", "Driven", TV's "Chicago Hope")
Patsy Kensit – 55 years old (1968) – Actress ("Lethal Weapon 2", "Absolute Beginners")
Chaz Bono – 54 years old (1969) – Child of Sonny and Cher Bono (TV's "Dancing With the Stars: Season 13")
Jason Sellers – 52 years old (1971) – Singer
Scott Michael Foster – 38 years old (1985) – Actor (TV's "Greek")
Whitney Port – 38 years old (1985) – Actress (TV's "The Hills", "Entourage")
Andrea Bowen – 33 years old (1990) – Actress (TV's "Desperate Housewives")
TODAY IS:
International Scrapbooking Industry Day
For additional information check out websites like: www.on-this-day.com, www.born-today.com, www.famousbirthdays.com, www.daysoftheyear.com, and www.nationaldaycalendar.com.