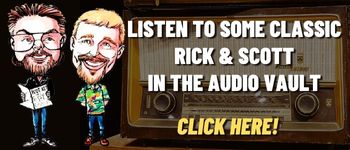 A quick look at Today in History, check out some Celebrity Birthdays, and find out what Days of the Year to celebrate.
TODAY IN HISTORY:
1854 – Charles Miller received a patent for the sewing machine.
1876 – Alexander Graham Bell received a patent for his telephone.
1908 – Cincinnati's Mayor Leopold Markbreit announced before the city council that, "Women are not physically fit to operate automobiles."
1911 – Willis Farnworth patented the coin-operated locker.
1927 – A Texas law that banned African Americans from voting was ruled unconstitutional by the Supreme Court.
1935 – Malcolm Campbell set an auto speed record of 276.8 mph in Florida.
1955 – "Peter Pan" was presented as a television special for the first time.
1955 – Baseball commissioner Ford Frick said that he was in favor of legalizing the spitball.
1959 – Melvin C. Garlow became the first pilot to fly over a million miles in jet airplanes.
1975 – The U.S. Senate revised the filibuster rule. The new rule allowed 60 senators to limit debate instead of the previous two-thirds.
1983 – TNN (The Nashville Network) began broadcasting.
1985 – The song "We Are the World" was heard on the radio for the first time. With sales in excess of 20 million copies, it was one of the fewer than 30 all-time singles to have sold at least 10 million copies worldwide. The promotion and merchandise aided the success of "We Are the World" and raised over $63 million for humanitarian aid in Africa and the U.S.
1986 – Divers from the USS Preserver located the crew cabin of the Space Shuttle Challenger on the ocean floor.
1987 – Mike Tyson became the youngest heavyweight titleholder when he beat James Smith in a decision during a 12-round fight in Las Vegas, NV.
1994 – The U.S. Supreme Court ruled that parodies that poke fun at an original work can be considered "fair use" and do not require permission from the copyright holder.
2001 – A Kenyan businessman who lost his cell phone called the number from his home telephone — and heard his German Shepherd ringing. The dog underwent surgery to remove the phone.
2007 – NASA dumped "astronut" Lisa Nowak, who strapped on a diaper and drove from Houston, TX to Orlando, FL to confront another woman over the affair both were having with Shuttle Commander Bill Oefelein. Oefelein said that he had broken off his relationship with Nowak, and was involved with the other woman, Air Force Captain Colleen Shipman.
2007 – Former 'N Sync singer Lance Bass signed a deal to write his autobiography.
2009 – NASA's Kepler Mission, a space photometer for searching for extra-solar planets in the Milky Way galaxy, was launched from Cape Canaveral Air Force Station in Florida.
2012 – The successor to Apple's iPad2 was unveiled.
BIRTHDAYS:
Janet Guthrie – 85 years old (1938) – Auto racer
Daniel J. Travanti – 83 years old (1940) – Actor (TV's "Hill Street Blues")
Michael Eisner – 81 years old (1942) – Former CEO of Disney (1984-2005)
Peter Wolf – 77 years old (1946) – Vocalist (J. Geils Band)
Donna Loren – 76 years old (1947) – Actress, singer (Dr Pepper spokesperson from 1963-1968, TV's "Shindig")
Ernie Isley – 71 years old (1952) – Musician (The Isley Brothers)
Lynn Swann – 71 years old (1952) – Football player, sportscaster, President's Council on Fitness, Sports, and Nutrition (2002-2005)
Bryan Cranston – 67 years old (1956) – Actor (TV's "Breaking Bad", "Malcolm in the Middle", movie "Trumbo")
Taylor Dayne – 61 years old (1962) – Singer ("Tell It to My Heart," "Love Will Lead You Back")
Bill Brochtrup – 60 years old (1963) – Actor (TV's "NYPD Blue")
Wanda Sykes – 59 years old (1964) – Comedian, actress (TV's "The New Adventures of Old Christine", "Curb Your Enthusiasm", movies "Monster-in-Law", "My Super Ex-Girlfriend", "Evan Almighty", "License to Wed", voice actor "Over the Hedge", "Barnyard", "Brother Bear 2", "Rio", "Ice Age: Continental Drift","Ice Age: Collision Course")
Rachel Weisz – 53 years old (1970) – Actress ("The Constant Gardener", "Oz the Great and Powerful", "The Lovely Bones", "Constantine", "About a Boy", "The Mummy", "Dream House")
Peter Sarsgaard – 52 years old (1971) – Actor ("Knight and Day", "Orphan", "An Education", "Jarhead", "Garden State", "Kinsey")
Jenna Fischer – 49 years old (1974) – Actress (TV's "The Office", movies "Hall Pass", "Walk Hard: The Dewey Cox Story", "Blades of Glory")
T.J. Thyne – 48 years old (1975) – Actor (TV's "Bones")
Laura Prepon – 43 years old (1980) – Actress (TV's "That 70s Show", "Orange Is the New Black", "Are You There, Chelsea?", "October Road")
Brandon T. Jackson – 39 years old (1984) – Actor, comedian ("Big Mommas: Like Father, Like Son", "Lottery Ticket", "Percy Jackson & the Olympians: The Lightning Thief", "Tooth Fairy", "Tropic Thunder"). Born in Detroit, MI.
TODAY IS:
National Crown Roast of Pork Day
For additional information check out websites like: www.on-this-day.com, www.born-today.com, www.famousbirthdays.com, www.daysoftheyear.com, and www.nationaldaycalendar.com.