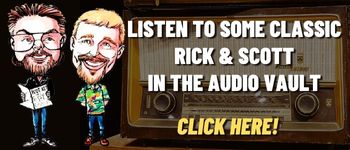 A quick look at Today in History, check out some Celebrity Birthdays, and find out what Days of the Year to celebrate.
TODAY IN HISTORY:
1793 – Jean Pierre Blanchard made the first balloon flight in North America. The event was witnessed by President George Washington.
1820 – Congress passed the Land Act that paved the way for westward expansion of North America.
1822 – False teeth were patented by Charles M. Graham.
1832 – Abraham Lincoln announced that he would run for a political office for the first time. He was unsuccessful in his run for a seat in the Illinois state legislature.
1859 – The National Association of Baseball Players adopted the rule that limited the size of bats to no more than 2-1/2 inches in diameter.
1897 – A patent was issued to William Spinks and William Hoskins for cue chalk.
1929 – Eric Krenz became the first athlete to toss the discus over 160 feet.
1932 – The Ford Motor Company introduced the production V-8 in its showrooms.
1949 – The first all-electric dining car was placed in service on the Illinois Central Railroad.
1954 – WNBT-TV (now WNBC-TV), in New York, NY, broadcast the first local color television commercials. The ad was for Castro Decorators of New York, NY.
1959 – Mattel introduced the Barbie doll at the annual American International Toy Fair in New York, NY. She originally was available with blonde or brunette hair. She was created by Ruth Handler, the co-founder of Mattel. The doll was named after her own daughter Barbara.
1964 – The first Mustang rolled off the Ford assembly line.
1969 – TV's "The Smothers Brothers' Comedy Hour" was canceled by CBS.
1975 – Work began on the Alaskan oil pipeline.
1976 – Hot air balloon flights over Michigan become legal. It had been against the law to sell and use hot air balloons in Michigan since 1931.
1981 – Dan Rather made his debut as anchor of TV's "The CBS Evening News". He signed off for the last time on the same date in 2005.
1984 – The film "Children of the Corn", based upon Stephen King's 1977 short story of the same name, premiered in theaters.
1985 – "Gone With The Wind" went on sale in video stores across the U.S. for the first time.
1986 – U.S. Navy divers found the Space Shuttle Challenger crew compartment along with the remains of the astronauts.
1987 – U2 released their album "The Joshua Tree".
1987 – Chrysler Corporation offered to buy American Motors Corporation.
1989 – A strike forced Eastern Airlines into bankruptcy.
1989 – President George H.W. Bush urged for a mandatory death penalty in drug-related killings.
1990 – Dr. Antonia Novello was sworn in as the first female and Hispanic surgeon general.
1993 – In California, Rodney King testified at the federal trial of four Los Angeles police officers accused of violating his civil rights.
1995 – Los Angeles, CA police detective Mark Fuhrman testified in the O.J. Simpson murder trial.
1997 – Christopher "The Notorious B.I.G." Wallace, 24, was killed in a still unsolved drive-by shooting in Los Angeles, CA.
2004 – John Muhammad was sentenced to death for his role in the 2002 sniper shootings in the Washington, DC area.
2005 – After 24 years, Dan Rather signed off as the anchor of TV's "CBS Evening News".
2005 – Dave Matthews Band tour bus driver Stefan Wohl pleaded guilty to charges of reckless conduct and discharging contaminates to cause water pollution. The previous August he had emptied his vehicle's septic tank while driving across the open grating deck of the Kinzie Street bridge onto a boat on the Chicago River. He was sentenced to 18 months probation and 150 hours of community service.
2011 – After a total of 39 flights, the Space Shuttle Discovery made its final landing.
2015 – The Apple Watch was introduced and went on sale a little over a month later.
BIRTHDAYS:
Joyce Van Patten – 89 years old (1934) – Actress ("Grown Ups")
Jim Colbert – 82 years old (1941) – Golfer
Trish Van Devere – 82 years old (1941) – Actress ("One Is a Lonely Number", "The Changeling")
Mark Lindsay – 81 years old (1942) – Singer (Paul Revere & the Raiders)
Charles Gibson – 80 years old (1943) – TV anchor (TV's "Good Morning America", ABC's "World News with Charles Gibson")
Jaime Lyn Bauer – 74 years old (1949) – Actress (TV's "The Young and the Restless", "Days of Our Lives", "Bare Essence", movies "Centerfold Girls", "Young Doctors in Love")
Andy North – 73 years old (1950) – Golfer
Michael Kinsley – 72 years old (1951) – Journalist (TV's "Crossfire"). Born in Detroit, MI.
Linda Fiorentino – 65 years old (1958) – Actress ("Final Seduction", "Men in Black", "Dogma", "Where the Money Is", "Liberty Stands Still")
Juliette Binoche – 59 years old (1964) – Actress ("Chocolat")
Emmanuel Lewis – 52 years old (1971) – Actor (TV's "Webster", "The Surreal Life")
Jean Louisa Kelly – 51 years old (1972) – Actress ("Uncle Buck", "The Fantasticks", "Mr. Holland's Opus", TV's "Yes, Dear")
Kerr Smith – 51 years old (1972) – Actor (TV's "Dawson's Creek", movie "My Bloody Valentine 3D")
Aaron Boone – 50 years old (1973) – Baseball player, analyst (TV's "ESPN's Sunday Night Baseball", "Baseball Tonight")
Oscar Isaac – 44 years old (1979) – Actor ("Ex Machina", "Star Wars: The Force Awakens", "A Most Violent Year", "Inside Llewyn Davis", TV's "Show Me a Hero")
Matthew Gray Gubler – 43 years old (1980) – Actor (TV's "Criminal Minds", voice of Simon in "Alvin and the Chipmunks")
Brittany Snow – 37 years old (1986) – Actress ("Hairspray," "Harry's Law", "Prom Night", "John Tucker Must Die", "The Pacifier", TV's "American Dreams")
Bow Wow – 36 years old (1987) – Rapper, actor ("Johnson Family Vacation", "Like Mike")
TODAY IS:
For additional information check out websites like: www.on-this-day.com, www.born-today.com, www.famousbirthdays.com, www.daysoftheyear.com, and www.nationaldaycalendar.com.