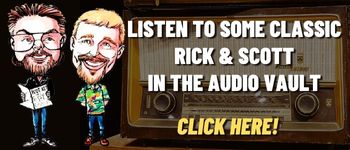 A quick look at Today in History, check out some Celebrity Birthdays, and find out what Days of the Year to celebrate.
TODAY IN HISTORY:
1805 – The state of Virginia passed a law requiring all freed slaves to leave the state, or risk either imprisonment or deportation.
1867 – Reconstruction in the South began with black voter registration.
1877 – President Rutherford B. Hayes withdrew all Federal troops from the South, ending Reconstruction.
1883 – William F. Cody (Buffalo Bill) had his first Wild West Show.
1884 – The construction of the first American 10-story building began in Chicago, IL.
1889 – Asa Candler published a full-page advertisement in The Atlanta Journal, proclaiming his wholesale and retail drug business as "sole proprietors of Coca-Cola … Delicious. Refreshing. Exhilarating. Invigorating." Mr. Candler did not actually achieve sole ownership until 1891 at a cost of $2,300.
1905 – In New York, NY, radium was tested as a cure for cancer.
1915 – The city of Detroit, MI, mandated at all milk be pasteurized.
1920 – Babe Ruth hit his first home run as a Yankee and did it facing his former team, the Boston Red Sox.
1922 – Charlie Robertson, of the Chicago White Sox, pitched a perfect no-hit, no-run game against the Detroit Tigers. The Sox won 3-0. Another perfect game did not come along until 46 years later.
1926 – Henry Ford announced a five day work week. Ford Motor Company became one of the first companies in American to adopt a 5 day, 40 hour work week for workers.
1930 – The dwarf planet Pluto was officially named.
1931 – The Empire State Building in New York, NY, was dedicated and opened. It was 102 stories tall and was the tallest building in the world at the time.
1939 – A new crime fighter named "Batman" debuted in the May issues of Detective Comics #27.
1940 – The 1940 Summer Olympics were cancelled due to war.
1941 – "Citizen Kane," directed and starring Orson Welles, premiered in New York, NY.
1951 – Mickey Mantle hits his first home run in the Major Leagues.
1952 – Production of Mr. Potato Head began.
1956 – The polio vaccine, developed by Jonas Salk, was made available to the public.
1958 – James Van Allen reported that two radiation belts encircled Earth.
1961 – Fidel Castro announced there would be no more elections in Cuba.
1969 – Leonard Tose bought the NFL's Philadelphia Eagles for $16,155,000.
1970 – Students at Kent State University rioted in downtown Kent, OH, in protest of the American invasion of Cambodia.
1971 – The National Railroad Passenger Corp. (Amtrak) went into service. It was established by Congress to run the nation's intercity railroads.
1981 – The Japanese government announced that it would limit passenger car exports to the United States over the next three years.
1986 – The Tass News Agency reported the Chernobyl nuclear power plant accident.
1986 – Bill Elliott set a stock car speed record with his Ford Thunderbird in Talladega, AL. Elliott reached a speed of 212.229 mph.
1989 – Police in California were called to a jewelry store after employees reported a suspicious person. The person turned out to be Michael Jackson shopping in disguise.
1989 – Disney-MGM Studios (now called Hollywood Studios) opened at Walt Disney World near Orlando, FL.
1991 – Charles Osborne of Anthon, IA, died at the age of 97. He hiccupped continuously every few seconds for 69 years.
1992 – On the third day of the Los Angeles, CA riots resulting from the Rodney King beating trial, King appeared in public to appeal for calm. He asked, "Can we all just get along?"
1999 – On Mount Everest, a group of U.S. mountain climbers discovered the body of George Mallory. Mallory had died in June of 1924 while trying to become the first person to reach the summit of Everest. At the time of the discovery it was unclear whether or not Mallory had actually reached the summit.
1999 – The cartoon "Spongebob Squarepants" first aired on TV.
2000 – ABC aired the first celebrity "Who Wants to Be a Millionaire."
2000 – The "Barbie for President" doll was released in stores.
2001 – Chandra Levy was last seen in Washington, DC. Her remains were found in Rock Creek Park on May 22, 2002. California Congressman Gary Condit was questioned in the case due to his relationship with Levy.
2003 – In what has become known as the "Mission Accomplished" speech, on board the U.S.S. Abraham Lincoln (off the coast of California), President George W. Bush declared that "major combat operations in Iraq have ended".
2008 – Bruce Springsteen and Peter Gabriel appear on Time magazine's list of the world's most influential people.
2010 – Flood waters took over Nashville, TN, leaving thousands of its citizens temporarily homeless. In the following days, country stars would hold fundraising concerts, help clear out victims' homes, and deliver food and supplies to devastated neighborhoods.
2010 – Michigan banned smoking in public places, places of employment, and food service establishments.
2011 – President Barack Obama made a late evening TV announcement that the U.S. military has killed terror mastermind Osama bin Laden in a compound not far from the Pakistani capital of Islamabad. The President called it "the most significant achievement to date in our nation's effort to defeat al Qaeda."
2011 – Pope John Paul II was beatified by his successor, Pope Benedict XVI.
2015 – The movie "Avengers: Age of Ultron" premiered in theaters. With a budget of $365 million, at the time is was the second most expensive movie ever made.
2017 – Ryan Seacrest joined Kelly Ripa as co-host on TV's "Live with Kellly and Ryan"
BIRTHDAYS:
Judy Collins – 84 years old (1939) – Singer, songwriter ("Both Sides, Now")
Bobbie Ann Mason – 83 years old (1940) – Novelist, short story writer, essayist, literary critic
Stephen Macht – 81 years old (1942) – Actor ("Raid on Entebbe", TV's "The Immigrants", "American Dream", "Knots Landing", "Strange Voices")
Rita Coolidge – 78 years old (1945) – Singer ("Your Love Keeps Lifting Me", "We're All Alone", "The Way You Do The Things You Do")
John Woo – 77 years old (1946) – Director ("Mission: Impossible II", "Face/Off", "Hard Target")
Jerry Heard – 76 years old (1947) – Golfer
Douglas Barr – 74 years old (1949) – Actor, writer, director (TV's "The Fall Guy", "The Wizard", "Designing Women")
Dann Florek – 73 years old (1950) – Actor (TV's "Law and Order: SVU"). Born in Flat Rock, MI.
Glen Ballard – 70 years old (1953) – Producer, songwriter (Alanis Morissette, Michael Jackson, Dave Matthews, Goo Goo Dolls, Katy Perry)
Ray Parker Jr. – 69 years old (1954) – Singer (Raydio, "Jack and Jill", "Ghostbusters"). Born in Detroit, MI.
Nick Feldman – 68 years old (1955) – Musician (Wang Chung)
Wayne Hancock – 58 years old (1965) – Country musician
Johnny Colt – 57 years old (1966) – Bass guitarist (Lynyrd Skynyrd, The Black Crowes)
Charlie Schlatter – 57 years old (1966) – Actor (TV's "Diagnosis: Murder")
Tim McGraw – 56 years old (1967) – Country musician
D'Arcy Wreztky – 55 years old (1968) – Bass player (Smashing Pumpkins). Born in South Haven, MI.
Wes Anderson – 54 years old (1969) – Director ("The Grand Budapest Hotel", "The Royal Tenenbaums", "Moonrise Kingdom", "Fantastic Mr. Fox", "The Darjeeling Limited", "Rushmore")
Julie Benz – 51 years old (1972) – Actress (TV's "Dexter," "Angel", "Buffy the Vampire Slayer")
Darius McCrary – 47 years old (1976) – Actor (TV's "Family Matters", "Freedom", movies "Big Shots")
Jamie Dornan – 41 years old (1982) – Actor ("Fifty Shades of Grey", "Marie Antoinette")
Tim Urban – 34 years old (1989) – Singer (Finished seventh on TV's "American Idol: Season 9")
TODAY IS:
International Bereaved Mother's Day
National Chocolate Parfait Day
National Executive Coaching Day
Silver Star Service Banner Day
Therapeutic Massage Awareness Day
For additional information check out websites like: www.on-this-day.com, www.born-today.com, www.famousbirthdays.com, www.daysoftheyear.com, and www.nationaldaycalendar.com.