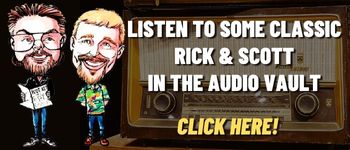 A quick look at Today in History, check out some Celebrity Birthdays, and find out what Days of the Year to celebrate.
TODAY IN HISTORY:
1861 – Michigan troops entered the Civil War as the 1st Michigan Infantry entered Washington, DC. President Abraham Lincoln exclaimed "Thank God for Michigan".
1866 – The U.S. Congress eliminated the half dime coin and replaced it with the 5-cent piece, or nickel.
1866 – Charles Elmer Hires invented root beer.
1868 – President Andrew Johnson was acquitted during the Senate impeachment, by one vote.
1888 – The first demonstration of recording on a flat disc was demonstrated by Emile Berliner.
1891 – A riot broke out in Grand Rapids, MI after 4,000 furniture workers walked off their jobs at 35 plants.
1910 – The U.S. Bureau of Mines was authorized by Congress.
1912 – Peter Wege founded Steelcase as the "Metal Office Furniture Company".
1914 – The American Horseshoe Pitchers Association (AHPA) was formed in Kansas City, KS.
1929 – The first Academy Awards ceremony was held in Hollywood, CA.
1939 – The Philadelphia Athletics and the Cleveland Indians met at Shibe Park in Philadelphia, PA, for the first baseball game to be played under the lights in the American League.
1946 – Jack Mullin showed the world the first magnetic tape recorder.
1960 – Theodore Maiman, at Hughes Research Laboratory in Malibu, CA, demonstrated the first working laser (a ruby laser).
1963 – After 22 Earth orbits Gordon Cooper returned to Earth, ending Project Mercury.
1965 – Spaghetti-O's were sold for the first time.
1971 – U.S. postage for a one-ounce first class stamp was increased from 6 to 8 cents.
1972 – By a 2-to-1 margin, Michigan voters approved a constitutional amendment allowing for a state lottery.
1975 – Japanese climber Junko Tabei became the first woman to reach the summit of Mount Everest.
1975 – Muhammad Ali TKO's Ron Lyle in the 11th round of a bout in Las Vegas, NV, to retain the heavyweight boxing title.
1977 – Muhammad Ali wins a unanimous 15 round decision over Alfredo Evangelista to retain the heavyweight boxing title.
1980 – Dr. George C. Nichopoulos was indicted in Memphis on 14 counts of overprescribing drugs to Elvis Presley, Jerry Lee Lewis and nine other patients.
1983 – The television special "Motown 25: Yesterday, Today and Forever" aired. It was a recording of the first time that Michael Jackson performed the moonwalk for a live audience.
1985 – Michael Jordan was named Rookie of the Year in the NBA.
1986 – The movie "Top Gun", starring Tom Cruise, Kelly McGillis, Val Kilmer, Anthony Edwards, and Tom Skerritt, premiered in theaters. The film had made approximately $171.1 million by the end of the year.
1987 – The Bobro 400 set sail from New York Harbor with 3,200 tons of garbage. The barge traveled 6,000 miles in search of a place to dump its load. It returned to New York Harbor after 8 weeks with the same load.
1988 – A report released by Surgeon General C. Everett Koop declared that the addictive properties of nicotine were similar to those of heroin and cocaine.
1988 – The U.S. Supreme Court ruled that police do not have to have a search warrant to search discarded garbage.
1991 – Queen Elizabeth II became the first British monarch to address the U.S. Congress.
1991 – At Stanford University, fourteen students started leapfrogging. They would continue for 10 days and 999.2 miles, setting a Guinness world record.
1992 – The Endeavour Space Shuttle landed safely after its maiden voyage.
1999 – The Star Wars movie "Episode 1: The Phantom Menace" premiered in theaters in Los Angeles, CA.
2000 – Hillary Rodham Clinton was nominated to run for U.S. Senator in New York. She was the first former First Lady to run for public office.
2001 – The first MacBook laptop was released.
2002 – Rachel Green (Jennifer Aniston) had a daughter with Ross Geller (David Schwimmer) on the eighth season finale of TV's "Friends".
2003 – Child actor Adam Rich was placed on three years probation after he pleaded no contest to misdemeanor charges of driving under the influence and being under the influence of a controlled substance. He was also ordered to take part in a 60-day treatment program and pay about $1,200 in fines.
2005 – Sony Corp. unveiled three styles of its new PlayStation 3 video game machine.
2010 – Sandra Diaz-Twine won TV's "Survivor: Heroes Versus Villains", defeating Parvati Shallow and Russell Hantz.
2011 – STS-134 launched from Kennedy Space Center on the 25th and final flight for Space Shuttle Endeavour.
2013 – Candice Glover won the 12th season of TV's "American Idol".
2014 – Barbara Walters retired from the ABC TV show "The View".
2019 – DNA research showed that bedbugs are older than humans. They have been around for 115 million years and outlived dinosaurs.
2020 – JC Penney department store filed for bankruptcy after 118 years of business.
BIRTHDAYS:
Billy Cobham – 79 years old (1944) – Drummer
Robert Fripp – 77 years old (1946) – Guitarist (King Crimson)
Bill Smitrovich – 76 years old (1947) – Actor (TV's "Crime Story", "Life Goes On")
Pierce Brosnan – 70 years old (1953) – Actor ("Dante's Peak," "Tomorrow Never Knows", "The World Is Not Enough", "Die Another Day", "GoldenEye", "The Ghost Writer", "Mama Mia!", "The Matador", "The World's End", "The Thomas Crown Affair", TV's "Remington Steele")
Edgar Bronfman Jr. – 68 years old (1955) – Former CEO of Universal, songwriter ("Whisper in the Dark", "To Love You More")
Olga Korbut – 68 years old (1955) – Olympic Gymnast
Debra Winger – 68 years old (1955) – Actress ("An Officer and a Gentleman", "Terms of Endearment", "Shadowlands", "Urban Cowboy", "A Dangerous Woman", "Forget Paris")
Mare Winningham – 64 years old (1959) – Actor ("Georgia", "Turner & Hooch", "St. Elmo's Fire")
Boyd Tinsley – 59 years old (1964) – Violinist, mandolinist (Dave Matthews Band)
Krist Novoselic – 58 years old (1965) – Bass guitarist (Nirvana)
Janet Jackson – 57 years old (1966) – Singer, actor (TV's "Diff'rent Strokes", "Good Times", "Fame", movies "Poetic Justice", "Nutty Professor Two: The Klumps")
David Boreanaz – 54 years old (1969) – Actor (TV's "Bones", "Angel", "Buffy the Vampire Slayer")
Tracey Gold – 54 years old (1969) – Actress (Played Carol Seaver on TV's "Growing Pains")
Gabriela Sabatini – 53 years old (1970) – Tennis player
Rick Trevino – 52 years old (1971) – Country singer ("Just Enough Rope")
Tori Spelling – 50 years old (1973) – Actress (TV's "Beverly Hills 90210")
Melanie Lynskey – 46 years old (1977) – Actress (TV's "Two and Half Men")
Joseph Morgan – 42 years old (1981) – Actor (TV's "The Originals", "The Vampire Diaries")
Megan Fox – 37 years old (1986) – Actress ("Transformers" movies, "Jennifer's Body", "Confessions of a Teenage Drama Queen", TV's "Hope & Faith", "New Girl")
Thomas Brodie-Sangster – 33 years old (1990) – Actor ("Game of Thrones")
TODAY IS:
International Day of Living in Peace
National Check Your Wipers Day
National Coquilles Saint Jacques Day
National Do Something Good for Your Neighbor Day
For additional information check out websites like: www.on-this-day.com, www.born-today.com, www.famousbirthdays.com, www.daysoftheyear.com, and www.nationaldaycalendar.com.