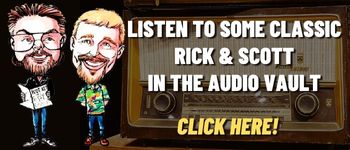 A quick look at Today in History, check out some Celebrity Birthdays, and find out what Days of the Year to celebrate.
TODAY IN HISTORY:
1835 – James Gordon Bennett published the "New York Herald" for the first time.
1840 – The first adhesive postage stamps went on sale in Great Britain.
1851 – The mechanical refrigerator was patented by Dr. John Gorrie.
1851 – Linus Yale patented the clock-type lock.
1861 – Arkansas became the ninth state to secede from the Union.
1877 – Chief Crazy Horse surrendered to U.S. troops in Nebraska.
1889 – The Universal Exposition opened in Paris, France, marking the dedication of the Eiffel Tower. Also at the exposition was the first automobile in Paris, the Mercedes-Benz.
1915 – Babe Ruth, then a pitcher for the Boston Red Sox, hit his first major league home run.
1937 – The German airship Hindenburg crashed and burned while attempting to dock in Lakehurst, NJ. Thirty-six people (of the 97 on board) were killed.
1941 – Bob Hope gave his first USO show at California's March Field.
1946 – The New York Yankees became the first major league baseball team to travel by plane.
1954 – Runner Roger Bannister of Britain became the first man to break the four minute mile.
1957 – Senator John Fitzgerald Kennedy was awarded the Pulitzer Prize for his book "Profiles in Courage".
1959 – The Pablo Picasso painting of a Dutch girl was sold for $154,000 in London. It was the highest price paid (at the time) for a painting by a living artist.
1960 – President Dwight Eisenhower signed the Civil Rights Act of 1960.
1962 – The first nuclear warhead was fired from the Polaris submarine.
1982 – Diana Ross received a star on the Hollywood Walk of Fame. The Supremes were not honored until 1994.
1989 – Cedar Point, in Sandusky, OH, opened Magnum XL-200. It was the first roller coaster to break the 200 feet height barrier.
1994 – The Pearl Jam vs. Ticketmaster fight began when the band canceled their summer tour and filed a complaint with the Justice Department, charging that the company had a monopoly on the concert ticket business.
1994 – The Channel Tunnel officially opened. The tunnel under the English Channel links England and France.
1994 – Former Arkansas state worker Paula Jones filed suit against President Bill Clinton. The case alleged that he had sexually harassed her in 1991.
1997 – Army Staff Sgt. Delmar G. Simpson was sentenced to 25 years in prison for raping six trainees at Aberdeen Proving Ground in Maryland.
1997 – Four health-care companies agreed to a settlement of $600 million to hemophiliacs who had contracted AIDS from tainted blood between 1978-1985.
1999 – A parole board in New York voted to release Amy Fisher. She had been in jail for 7 years for shooting (but not killing) her lover's wife, Mary Jo Buttafuoco, in the face.
2001 – Chandra Levy's parents reported her missing to police in Washington, DC. Levy's body was found on May 22, 2002 in Rock Creek Park.
2002 – "Spider-Man" became the first movie to make more than $100 million in its first weekend.
2002 – Elon Musk founded SpaceX with the goals of making space flight cheaper and colonizing Mars.
2004 – NBC aired the final episode of "Friends". 52.46 million viewers turned in to make it the 4th most watched TV series finale in U.S. history.
2005 – In Augusta, GA, a statue of James Brown was unveiled. The bronze life size statue was to commemorate Brown's musical accomplishments.
2013 – Three women missing for more than a decade were found alive in Cleveland, OH. Ariel Castro was taken into custody.
BIRTHDAYS:
Willie Mays – 91 years old (1931) – Baseball Hall of Famer
Jimmie Dale Gilmore – 77 years old (1945) – Singer, actor
Bob Seger – 77 years old (1945) – Musician, singer. Born in Detroit, MI.
Grier Jones – 76 years old (1946) – Golfer
Alan Dale – 75 years old (1947) – Actor (TV's "The Young Doctors", "Neighbours")
Ben Masters – 75 years old (1947) – Actor ("Noble House", "Dream Lover", TV's "Passions")
Mary MacGregor – 74 years old (1948) – Singer ("Torn Between Two Lovers")
Davey Johnstone – 71 years old (1951) – Musician (Elton John's band)
Gregg Henry – 70 years old (1952) – Actor, musician (TV's "The Riches", "White Collar", "Scandal", "The Killing", movie "Guardians of the Galaxy")
Tony Blair – 69 years old (1953) – former British Prime Minister (1997-2007)
Tom Bergeron – 67 years old (1955) – TV Host (TV's "Dancing with the Stars", "Hollywood Squares", "America's Funniest Home Videos")
Roma Downey – 62 years old (1960) – Actress (TV's "The Bible", "Touched by an Angel")
Julianne Phillips – 62 years old (1960) – Model, actress (TV's "Sisters")
George Clooney – 61 years old (1961) – Actor (TV's "The Facts of Life", "E/R", movies "Batman & Robin", the "Oceans" movies, "Argo", "Syriana", "Good Night and Good Luck", "Up in the Air", "Michael Clayton", "The Perfect Storm", "O Brother, Where Art Thou?", "Three Kings", "Out of Sight", "One Fine Day")
Mark Bryan – 55 years old (1967) – Guitarist (Hootie and the Blowfish)
Chris Shiflett – 51 years old (1971) – Musician (Foo Fighters)
Adrianne Palicki – 39 years old (1983) – Actress (TV's "Friday Night Lights", movies "Legion", "Red Dawn", "G.I. Joe: Retaliation", "John Wick")
Gabourey Sidibe – 39 years old (1983) – Actress ("Precious", TV's "The Big C", "Empire", "American Horror Story")
TODAY IS:
National Military Spouse Appreciation Day
National Provider Appreciation Day
For additional information check out websites like: www.on-this-day.com, www.born-today.com, www.famousbirthdays.com, www.daysoftheyear.com, and www.nationaldaycalendar.com.