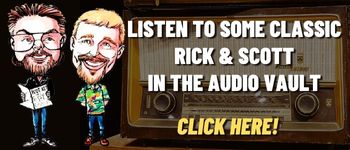 A quick look at Today in History, check out some Celebrity Birthdays, and find out what Days of the Year to celebrate.
TODAY IN HISTORY:
1718 – The city of New Orleans was founed by Jean-Baptiste Le Moyne de Bienville.
1763 – Indian chief Pontiac began all out war on the British in New York.
1789 – The first U.S. Presidential Inaugural Ball was held in New York, NY.
1800 – The U.S. Congress divided the Northwest Territory into two parts. The western part became the Indiana Territory and the eastern section remained the Northwest Territory.
1847 – The AMA (American Medical Association) was organized in Philadelphia, PA.
1912 – Columbia University approved final plans for awarding the Pulitzer Prize in several categories.
1912 – The first airplane equipped with a machine gun flew over College Park, MD.
1914 – President Woodrow Wilson issues a proclamation making Mother's Day a national holiday on the second Sunday of May.
1915 – The Lusitania, a civilian ship, was sunk by a German submarine. 1,201 people were killed, including 128 Americans.
1926 – A U.S. report showed that one-third of the nation's exports were motors.
1945 – Baseball owner Branch Rickey announced the organization of the United States Negro Baseball League. There were 6 teams.
1945 – Germany signed unconditional surrender ending World War II. It took effect the next day.
1946 – Tokyo Telecommunications Engineering Corp. was founded. The company was later renamed Sony.
1951 – Russia was admitted to participate in the 1952 Olympic Games by the International Olympic Committee.
1968 – Reginald Dwight decided to change his name to Elton John.
1975 – President Gerald Ford declared an end to "The Vietnam era."
1976 – The Honda Accord was officially launched.
1977 – Rookie Janet Guthrie set the fastest time on opening day of practice for the Indianapolis 500.
1982 – Diana Ross received a star on the Hollywood Walk of Fame.
1984 – A $180 million out-of-court settlement was announced in the Agent Orange class-action suit brought by Vietnam veterans who claimed they had suffered injury from exposure to the defoliant while serving in the armed forces.
1987 – Shelley Long made her last regular appearance as "Diane Chambers" on TV's "Cheers".
1991 – A judge in Macon, GA, dismissed a wrongful death suit against Ozzy Osbourne. A local couple failed to prove their son was inspired to attempt suicide by Ozzy's music.
1992 – The Space Shuttle Endeavour was launched on its first mission (STS-49).
1992 – Michigan ratified a 203-year-old proposed amendment to the U.S. Constitution making the 27th Amendment law. This amendment bars the U.S. Congress from giving itself a mid-term pay raise
1994 – The Edvard Munch painting "The Scream" was recovered after being stolen 3 months earlier from an Oslo Museum. This version of "The Scream", one of four different versions, was painted on paper.
1998 – Daimler-Benz bought Chrysler Corp. for close to $40 billion. It was the largest industrial merger on record.
1998 – Leeza Gibbons received a star on the Hollywood Walk of Fame.
1999 – A jury found "The Jenny Jones Show" liable in the shooting death of Scott Amedure by a guest he outed on the show. The jury awarded his estate $25 million.
1999 – Jerry Moss received a star on the Hollywood Walk of Fame.
2003 – In Washington, DC, General Motors Corp. delivered six fuel cell vehicles to Capitol Hill for lawmakers and others to test drive during the next two years.
2004 – The documentary "Super Size Me" was released on this date. We found out what happens when you eat nothing but McDonald's for a month.
2004 – American businessman Nick Berg was beheaded by Islamic militants. The video of the act was released on the Internet.
2013 – The Dow Jones industrial average closed at 15,056.20. It was the first time it had closed over 15,000.
2020 – During COVID, U.S. unemployment claims hit 33.3 million or 20 percent of the workforce.
BIRTHDAYS:
Robin Strasser – 78 years old (1945) – Actress (TV's "One Life to Live")
Bill Danoff – 77 years old (1946) – Musician (Starland Vocal Band)
Bill Kreutzmann – 77 years old (1946) – Drummer (Grateful Dead)
Thelma Houston – 77 years old (1946) – Singer ("Don't Leave Me This Way")
Terry Richardson – 70 years old (1953) – Hockey player (Detroit Red Wings 1973-1977)
Amy Heckerling – 69 years old (1954) – Director, writer ("Fast Times at Ridgemont High", "European Vacation", "Look Who's Talking", "Clueless")
Michael E. Knight – 64 years old (1959) – Actor (TV's "All My Children")
Eagle-Eye Cherry – 55 years old (1968) – Singer
Traci Lords – 55 years old (1968) – Actress ("Cry Baby", "Serial Mom")
Breckin Meyer – 49 years old (1974) – Actor ("Herbie: Fully Loaded", "Garfield: The Movie", "Rat Race", "Road Trip", TV's "Franklin and Bash")
TODAY IS:
National Barrier Awareness Day
National Infertility Survival Day
National Roast Leg of Lamb Day
For additional information check out websites like: www.on-this-day.com, www.born-today.com, www.famousbirthdays.com, www.daysoftheyear.com, and www.nationaldaycalendar.com.