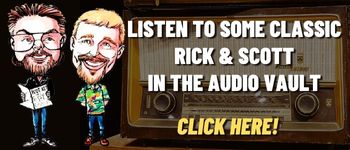 A quick look at Today in History, check out some Celebrity Birthdays, and find out what Days of the Year to celebrate.
TODAY IN HISTORY:
1620 – The Mayflower Compact was signed by the 41 men on the Mayflower when they landed in what is now Provincetown Harbor near Cape Cod, MA. The compact called for "just and equal laws."
1675 – Gottfried Liebniz demonstrated integral calculus for the first time.
1851 – Alvan Clark patented the telescope.
1889 – Washington became the 42nd state of the United States.
1911 – Many cities in the midwestern U.S. broke their record highs and lows on the same day as a strong cold front rolled through.
1918 – World War I came to an end when the Allies and Germany signed an armistice. This day became recognized as Veteran's Day in the United States.
1921 – The Tomb of the Unknowns was dedicated at Arlington Cemetery in Virginia by President Warren G. Harding.
1926 – The U.S. Numbered Highway System was established…including Route 66.
1928 – Grand Rapids, MI radio stations WOOD and WASH were assigned to the frequency of 1270 KC and told by the FCC that they must share the spot on the dial.
1929 – The Ambassador Bridge, between Detroit, MI and Canada, opened.
1930 – Albert Einstein and Leo Szilard were awarded a patent for the Einstein refrigerator.
1939 – Cedar Springs, MI help their first Red Flannel Festival.
1940 – The Jeep was introduced.
1952 – John Mullin and Wayne Johnson demonstrated the first video recorder in Beverly Hills, CA.
1965 – Walt Disney announced a theme park project in Florida.
1966 – NASA's Gemini 12 was launched from Cape Kennedy, FL. The craft circles the Earth 59 times before returning.
1978 – The Cars released "My Best Friend's Girl". It was the first picture-disc single commercially available.
1981 – In about 6 hours, Stuntman Dan Goodwin scaled the outside of the 100-story John Hancock Center in Chicago, IL.
1981 – The first Trident class submarine, the U.S.S. Ohio, was commissioned at the Electric Boat Division in Groton, CT.
1984 – President Ronald Reagan accepted the Vietnam Veterans Memorial as a gift to the nation from the Vietnam Veterans Memorial Fund.
1984 – Gary Coleman, at age 13, underwent his second kidney transplant in Los Angeles, CA. He had his first transplant at age 5.
1986 – Sperry Rand and Burroughs merged to form "Unisys," becoming the second largest computer company.
1987 – Vincent Van Gogh's "Irises" was sold for a then record $53.9 million in New York, NY.
1988 – Police in Sacramento, CA, found the first of seven bodies buried on the grounds of a boardinghouse. Dorothea Puente was later charged in the deaths of nine people, convicted of three murders and sentenced to life in prison.
1990 – Stormie Jones, the world's first heart-liver transplant recipient, died at a Pittsburgh, PA, hospital at age 13.
1993 – Walt Disney Co. announced plans to build a U.S. history theme park in a Virginia suburb of Washington. The plan was halted later due to local opposition.
1993 – In Washington, DC, a bronze statue was dedicated to honor the more than 11,000 women who had served in the Vietnam War.
1996 – The Vietnam Veterans Memorial Fund unveiled "The Wall That Heals." The work was a half-scale replica of the Vietnam Veterans Memorial that would tour communities throughout the United States.
1997 – The Eastman Kodak Company announced that they were laying off 10,000 employees.
1998 – Jay Cochrane set a record for the longest blindfolded skywalk. He walked 600 feet on a tightrope between the towers of the Flamingo Hilton in Las Vegas, NV.
1998 – Vincente Fernandez received a star on the Hollywood Walk of Fame.
2002 – Microsoft Chairman Bill Gates pledged $100 million to fight AIDS in India.
2014 – A collection of clothing worn by Madonna during her career in music and film helped a celebrity auction raise $3.2 million. A jacket from "Desperately Seeking Susan", brought in $252,000 — the highest priced piece of clothing.
BIRTHDAYS:
Denise Alexander – 83 years old (1939) – Actress (TV's "General Hospital")
Chris Dreja – 77 years old (1945) – Guitarist, bassist (The Yardbirds)
Vince Martell – 77 years old (1945) – Guitarist (Vanilla Fudge)
Jim Peterik – 72 years old (1950) – Singer, songwriter (Survivor)
Fuzzy Zoeller – 71 years old (1951) – Golfer
Marshall Crenshaw – 69 years old (1953) – Musician ("Someday, Someway"). Born in Detroit, MI.
Ian Craig Marsh – 66 years old (1956) – Musician (Human League)
Stanley Tucci – 62 years old (1960) – Actor (TV's "Winchell", "Monk")
Mic Michaeli – 60 years old (1962) – Keyboardist (Europe)
Demi Moore – 60 years old (1962) – Actress ("Ghost", "Indecent Proposal", "A Few Good Men", "GI Jane")
Calista Flockhart – 58 years old (1964) – Aactress (TV's "Ally McBeal", "Brothers and Sisters", movie "Fragile")
Philip McKeon – 58 years old (1964) – Actor (Played Tommy on TV's "Alice")
Leonardo DiCaprio – 48 years old (1974) – Actor ("The Revenant", "The Wolf of Wall Street", "Blood Diamond", "The Aviator", "What's Eating Gilbert Grape", "The Great Gatsby", "Django Unchained", "J. Edgar", "The Departed", "Titanic", "Romeo and Juliet", "Catch Me If You Can", "Gangs of New York")
TODAY IS:
For additional information check out websites like: www.on-this-day.com, www.born-today.com, www.famousbirthdays.com, www.daysoftheyear.com, and www.nationaldaycalendar.com.