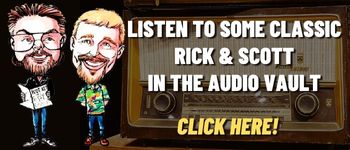 A quick look at Today in History, check out some Celebrity Birthdays, and find out what Days of the Year to celebrate.
TODAY IN HISTORY:
1777 – The Continental Congress approved the Articles of Confederation, the precursor to the U.S. Constitution.
1806 – Explorer Zebulon Pike spotted the mountaintop that became known as Pikes Peak in the Rocky Mountains in Colorado.
1867 – The first stock ticker was unveiled in New York, NY.
1892 – The cornerstone was laid for the first building at Central Michigan Normal School, now Central Michigan University.
1901 – Miller Reese patented an electrical hearing aid.
1926 – The National Broadcasting Company debuted with a radio network of 24 stations.
1939 – President Franklin Roosevelt laid the cornerstone of the Jefferson Memorial in Washington, DC.
1940 – The first 75,000 men were called to Armed Forces duty under peacetime conscription.
1965 – The Soviet probe, Venera 3, was launched from Baikonur, Kazakhstan. On March 1, 1966, it became the first unmanned spacecraft to reach the surface of another planet when it crashed on Venus.
1966 – Gemini 12 completed the program's final mission successfully as astronauts James A. Lovell and Edwin "Buzz" Aldrin Jr. splashed down safely in the Atlantic Ocean.
1969 – Dave Thomas opened the very first Wendy's Restaurant in Columbus, OH.
1969 – In Washington, DC, a quarter of a million protesters staged a peaceful demonstration against the Vietnam War.
1971 – Intel released the world's first commercial single-chip microprocessor, the 4004.
1979 – A package from Unabomber, Ted Kaczynski, began smoking in the cargo hold of a flight from Chicago, IL to Washington, DC, forcing the plane to make an emergency landing.
1985 – A research assistant was injured when a package from the Unabomber exploded. The package was addressed to a University of Michigan professor.
1986 – Ivan F. Boesky, reputed to be the highest-paid person on Wall Street, faced penalties of $100 million for insider stock trading. It was the highest penalty ever imposed by the SEC.
1990 – Space Shuttle Atlantis launched with flight STS-38.
1990 – Frank Farian, producer of Milli Vanilli, publicly admitted that Fabrice Morvan and Rob Pilatus never sang a note on the Milli Vanilli album and that they lip-synced when they performed live.
1993 – Christina Aguilera, Britney Spears, and Justin Timberlake joined the cast of "The All New Mickey Mouse Club".
1996 – The movie "Space Jam", starring Michael Jordan and cast of animated Looney Tunes characters, debuted in theaters.
1996 – Michael Jackson married Debbie Rowe (his 2nd wife), who was his plastic surgeon's nurse, in Sydney, Australia. She was pregnant with his first child. The couple had two children before divorcing.
2001 – Microsoft debuted their first video game console along with their hit game "Halo: Combat Evolved".
2002 – Paul "Pee-wee Herman" Reubens ran afoul of the law again when he was arrested and charged with possession of child pornography.
2002 – Joe Biden became the first sitting Vice President to act on an American TV series, playing himself on "Parks and Recreation".
2005 – Robert Blake was found liable for the wrongful death of his slain wife Bonny Lee Bakley and was ordered to pay $30 million in damages to her family.
2005 – In Amiens, France, Isabelle Dinoire became the first person to undergo a partial face transplant. She had been attacked by a dog earlier in the year.
2006 – The TV game show "Show Me the Money" debuted on ABC. It was hosted by William Shatner. It was cancelled after just five episodes.
2007 – Baseball star Barry Bonds was indicted on perjury and obstruction of justice charges for telling a federal grand jury he did not knowingly use performance-enhancing drugs.
2013 – Sony released the PlayStation 4 (PS4) game console.
BIRTHDAYS:
Petula Clark – 91 years old (1932) – Singer, actress
Sam Waterston – 83 years old (1940) – Actor (TV's "The Newsroom", "Law and Order", "I'll Fly Away", movies "The Killing Fields", "Beowulf")
Anni-Frid Lyngstad – 78 years old (1945) – Singer (ABBA)
Beverly D'Angelo – 72 years old (1951) – Actress ("National Lampoon's Vacation" and its sequels, "Coal Miner's Daughter", "Hair", TV's "Entourage", "Law and Order: Special Victims Unit")
John Roberts – 67 years old (1956) – Journalist (Former CBS Chief White House Correspondent,TV's "CNN's American Morning", FOX News Channel)
Kevin Eubanks – 66 years old (1957) – Musician (Led the "Tonight Show" and "Jay Leno Show" bands from 1995-2010)
Jonny Lee Miller – 51 years old (1972) – Actor ("Aeon Flux", "Trainspotting", "Melinda", "Melinda and Hackers", TV's "Elementary", "Dexter", "Eli Stone", "Smith")
Chad Kroeger – 49 years old (1974) – Singer/Guitarist (Nickelback)
Sean Murray – 46 years old (1977) – Actor (TV's "NCIS", "JAG")
Ace Young – 43 years old (1980) – Singer (7th place finisher on TV's "American Idol: Season 5")
Shailene Woodley – 32 years old (1991) – Actress ("The Fault in Our Stars", "Divergent", "The Descendants", "Secret Life of the American Teenager")
TODAY IS:
National Clean Out Your Refrigerator Day
National Spicy Hermit Cookie Day
For additional information check out websites like: www.on-this-day.com, www.born-today.com, www.famousbirthdays.com, www.daysoftheyear.com, and www.nationaldaycalendar.com.