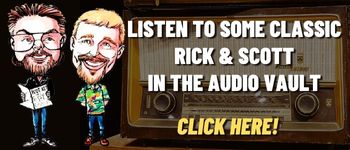 A quick look at Today in History, check out some Celebrity Birthdays, and find out what Days of the Year to celebrate.
TODAY IN HISTORY:
1801 – The New York Evening Post published it first issue. It is the longest continual running daily newspaper in the United States. Today it is just called the New York Post.
1904 – English engineer John Ambrose Fleming received a patent for the thermionic valve (vacuum tube).
1907 – Oklahoma was admitted as the 46th state.
1914 – The Federal Reserve Bank of the United States officially opened.
1915 – Coca-Cola patented a prototype for their contoured bottle. The bottle made its debut the following year.
1928 – The city of Detroit, MI ranked third in cigar production in the United States. There were 12 large cigar factories and many smaller ones located in the city. At the time, only New York and Philadelphia made more cigars. Detroit also was a center of production for chewing and smoking tobacco, producing more than 14,000,00 pounds of it in 1927.
1933 – The United States and the Soviet Union established diplomatic relations for the first time.
1952 – In the "Peanuts" comic strip, Lucy first held a football for Charlie Brown.
1963 – The touch tone phone was introduced.
1965 – The Soviet Union launched the Venera 3 space probe toward Venus. It will be the first spacecraft to reach the surface of another planet.
1965 – Walt Disney announced plans for "Project X", which would be an Experimental Prototype Community of Tomorrow. Today we call it EPCOT.
1973 – NASA launched Skylab 4 carrying a crew of three astronauts from Cape Canaveral, FL, for an 84-day mission.
1973 – President Richard M. Nixon signed the Trans-Alaska Pipeline Authorization Act into law, authorizing the construction of the Alaska Pipeline.
1981 – Luke and Laura got married on the TV soap opera "General Hospital". The event was watched by 30 million viewers and remains the highest-rated hour in American soap opera history.
1981 – A vaccine for hepatitis B was approved. The vaccine had been developed at Merck Institute for Therapeutic Research.
1982 – On the 57th day of a strike by the National Football League players, an agreement was announced.
1985 – Colonel Oliver North was put in charge of the shipment of HAWK anti-aircraft missiles to Iran.
1990 – The pop group Milli Vanilli was stripped of their Grammy Award because the duo did not sing at all on the "Girl You Know It's True" album. Session musicians had provided all the vocals.
1994 – Major League Soccer announced that it would start its inaugural season in 1996.
1998 – Kmart launched an online music store, Music Favorites.
1998 – It was announced that Monica Lewinsky had signed a deal for the North American rights to a book about her affair with President Bill Clinton.
1998 – The U.S. Supreme Court said that union members could file discrimination lawsuits against employers even when labor contracts require arbitration.
1999 – Cherica Adams, the pregnant girlfriend of former Carolina Panthers wide receiver Rae Carruth was shot four times in her car. She died a month later from her wounds. The baby survived. Carruth was later sentenced to a minimum of 18 years and 11 months in prison.
1999 – Johnny Depp received a star on the Hollywood Walk of Fame.
2000 – Amtrak's new Acela Express, which travels at 150 miles per hour, made its first run from Washington, DC to Boston, MA.
2000 – Bill Clinton became the first serving U.S. President to visit Communist Vietnam.
2001 – The movie "Harry Potter and the Philosopher's Stone" opened in the U.S. and U.K.
2004 – A NASA unmanned "scramjet" (X-43A) reached a speed of nearly 10 times the speed of sound above the Pacific Ocean.
2004 – President George Bush nominated National Security Adviser Condoleezza Rice to be Secretary of State.
2004 – "Desperate Housewives" star Nicolette Sheridan dropped her towel in a commercial aired during "Monday Night Football".
2008 – Justin Timberlake, Beyonce, Fall Out Boy and a cast of dozens appeared on the final episode of MTV's "TRL".
2010 – After years of negotiations, The Beatles catalog finally made it to iTunes. All 13 of the band's remastered studio albums, along with the Past Masters compilation and the Red and Blue collections, became available for download.
2014 – Bono was seriously injured in a bicycle riding accident in New York's Central Park. U2 was forced to cancel its weeklong residency on "The Tonight Show" and postponed a planned world tour until he recovered.
BIRTHDAYS:
Steve Railsback – 77 years old (1945) – Actor ("The Stunt Man", TV's "Helter Skelter")
David Leisure – 72 years old (1950) – Actor ("Joe Isuzu" in a series of TV commercials, TV's "Empty Nest")
Marg Helgenberger – 64 years old (1958) – Actress (TV's "CSI: Crime Scene Investigation", "China Beach", movies "In Good Company", "Fire Down Below", "Species", "Species II")
Dwight Gooden – 58 years old (1964) – Baseball player
Lisa Bonet – 55 years old (1967) – Actress (TV's "The Cosby Show", "A Different World", movies "Biker Boyz", "Enemy of the State", "Angel Heart")
Tammy Lauren – 54 years old (1968) – Actress (TV's "Homefront", "Home Improvement", "Wanda at Large", "Martial Law", movie "Wishmaster")
Martha Plimpton – 52 years old (1970) – Actress (TV's "Raising Hope", "The Real O'Neals", movies "Parenthood", "Samantha", "Running on Empty", "The Mosquito Coast", "The Goonies")
Missi Pyle – 50 years old (1972) – Actress ("The Artist", "Galaxy Quest", "DodgeBall: A True Underdog Story", "Big Fish", "50 First Dates", "Charlie and the Chocolate Factory", "Harold & Kumar Escape from Guantanamo Bay", "Gone Girl")
Oksana Baiul – 45 years old (1977) – Ukrainian Olympic skater
Maggie Gyllenhaal – 45 years old (1977) – Actress ("Crazy Heart", "The Dark Knight", "World Trade Center", "Stranger Than Fiction", "Secretary", "Donnie Darko")
Noah Gray-Cabey – 27 years old (1995) – Actor (TV's "Heroes", "My Wife and Kids")
TODAY IS:
Have a Party with Your Bear Day
International Check Your Wipers Day
International Day for Tolerance
National Educational Support Professionals Day
For additional information check out websites like: www.on-this-day.com, www.born-today.com, www.famousbirthdays.com, www.daysoftheyear.com, and www.nationaldaycalendar.com.