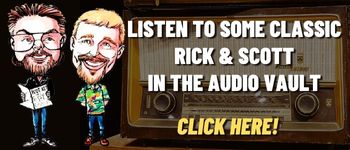 A quick look at Today in History, check out some Celebrity Birthdays, and find out what Days of the Year to celebrate.
TODAY IN HISTORY:
1800 – The U.S. Congress held its first session in Washington, DC, in the partially completed Capitol building.
1820 – Captain Nathaniel Palmer became the first American to see Antarctica. The Palmer Peninsula was later named after him.
1869 – The Suez Canal opened in Egypt, linking the Mediterranean and the Red seas.
1871 – The National Rifle Association was granted a charter by the state of New York.
1904 – The first underwater submarine journey was taken, from Southampton, England, to the Isle of Wight.
1933 – The Marx Brothers comedy film, "Duck Soup", premiered.
1947 – American scientists John Bardeen and Walter Houser Brattain observed the basic principles of the transistor, a key element for the electronics revolution of the 20th century.
1954 – The United States Senate had used the same gavel since 1789. On this date, Vice President Richard Nixon cracked it while using it during a heated debate on nuclear energy,.
1958 – The Lake Michigan Freighter "Carl D. Bradley" split during a terrible storm and sank.
1962 – President John F. Kennedy dedicated Washington's Dulles International Airport.
1968 – NBC cut away from the final minutes of a New York Jets-Oakland Raiders game to begin a TV special, "Heidi," on schedule. The Raiders came from behind to beat the Jets 43-32. Football fans flood the network switchboard with complaints, which led to a network sports policy of pushing back the start of prime time programming if need be.
1970 – The Soviet Union landed an unmanned, remote-controlled vehicle on the moon, the Lunokhod 1.
1973 – In Orlando, FL, President Richard Nixon remarked at an Associated Press managing editors meeting "people have got to know whether or not their President is a crook. Well, I'm not a crook".
1973 – The educational "School House Rock!" video "Conjunction Junction" first aired on ABC TV.
1980 – Meteorologist George Lessens made his debut on WZZM TV-13 in Grand Rapids, MI.
1982 – The Empire State Building was added to the National Register of Historical Places.
1989 – The Disney animated movie "The Little Mermaid" premiered in theaters.
1991 – The Blue Man Group performed its first show at the Astor Place Theatre in New York, NY.
1993 – The U.S. House of Representatives passed resolutions to establish the North American Free Trade Agreement after greater authority in trade negotiations were granted to President George Bush in 1991.
1997 – Mario Lemieux was voted into the NHL Hall of Fame.
2001 – In New York, NY, "Toys 'R' Us Times Square – The Center of the Toy Universe" opened.
2003 – John A. Muhammad was convicted in the 2002 Washington, DC, area shootings which killed 10 people.
2003 – Arnold Schwarzenegger was sworn in as Governor of California.
2003 – Britney Spears (at 21 years old) became the youngest singer to get a star on the Hollywood Walk of Fame.
2004 – Kmart announced it would buy Sears.
2006 – Michael Richards, who played "Kramer" on Seinfeld, exploded in a burst of racist profanity unleashing a half dozen "N" words after being heckled at an Los Angeles, CA, comedy club.
2006 – Sony's PlayStation 3 went on sale in the United States.
2008 – The movie "Twilight" debuted in theaters.
2010 – Researchers trapped 38 antihydrogen atoms. It was the first time humans had trapped antimatter.
2013 – A late-season tornado outbreak struck the Midwest. Illinois and Indiana were most affected with tornado reports as far north as lower Michigan. Six dozen tornadoes touched down in an 11 hour time period, including seven EF3 and two EF4 tornadoes.
2019 – The first known case of COVID-19 was traced to a 55-year-old man who had visited a market in Wuhan, Hubei Province, China.
BIRTHDAYS:
Gordon Lightfoot – 84 years old (1938) – Singer ("The Wreck of the Edmund Fitzgerald")
Martin Scorsese – 80 years old (1942) – Director ("The Departed", "The Wolf of Wall Street", "Hugo", "The Aviator", "Gangs of New York", "Goodfellas", "The Last Temptation of Christ", "Raging Bull", "Goodfellas", "The Age of Innocence", "Taxi Driver", "Mean Streets", "The Last Waltz")
Lauren Hutton – 79 years old (1943) – Actress ("American Gigolo", "Welcome to LA", "Little Fauss and Big Halsey", "Paper Lion")
Danny DeVito – 78 years old (1944) – Actor (TV's "Taxi", "It's Always Sunny in Philadelphia", movies "Be Cool", "The Rainmaker", "LA Confidential", "Get Shorty", "Hoffa", "Batman Returns", "The War of the Roses", "Twins", "Throw Momma From the Train", "Ruthless People", "Wise Guys", "Terms of Endearment")
Lorne Michaels – 78 years old (1944) – Producer (TV's "Saturday Night Live")
Tom Seaver – 78 years old (1944) – Baseball player
Stephen Root – 71 years old (1951) – Actor (TV's "NewsRadio," movie "Office Space")
Mary Elizabeth Mastrantonio – 64 years old (1958) – Actress ("The Color of Money", "Robin Hood: Prince of Thieves", "The Perfect Storm", "Consenting Adults", "The Abyss", "Slam Dance", "Scarface", TV's "Without a Trace", "Law and Order: Criminal Intent"
RuPaul – 62 years old (1960) – Entertainer (TV's " RuPaul's Drag Race")
Dylan Walsh – 59 years old (1963) – Actor (TV's "Nip/Tuck", "Everwood", movies "Secretariat", "The Stepfather")
Daisy Fuentes – 56 years old (1966) – Actress, model, TV personality (TV's "America's Funniest Home Videos", "Daisy")
Leslie Bib – 48 years old (1974) – Actress (TV's "ER", "Popular")
Brandon Call – 46 years old (1976) – Actor (TV's "Step By Step")
Rachel McAdams – 44 years old (1978) – Actress ("Spotlight", "The Notebook," "Mean Girls", "Southpaw", "Morning Glory", "The Time Traveler's Wife", "The Family Stone", "Wedding Crashers", "The Hot Chick", TV's "True Detective")
Isaac Hanson – 42 years old (1980) – Musician (Hanson)
Justin Cooper – 34 years old (1988) – Actor (TV's "General Hospital", movie "Liar Liar")
Shanica Knowles – 32 years old (1990) – Actress (TV's "Hannah Montana")
TODAY IS:
For additional information check out websites like: www.on-this-day.com, www.born-today.com, www.famousbirthdays.com, www.daysoftheyear.com, and www.nationaldaycalendar.com.