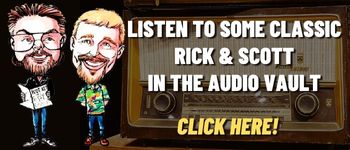 A quick look at Today in History, check out some Celebrity Birthdays, and find out what Days of the Year to celebrate.
TODAY IN HISTORY:
1883 – Thomas Edison applied for a patent for his electrical indicator.
1889 – North Dakota became the 39th and South Dakota became the 40th states.
1895 – In Chicago, IL, the first gasoline powered car contest took place in America. First prize was $2,000.
1920 – Eva Hamilton of Grand Rapids, MI, was elected to become the first woman State Legislator in Michigan.
1920 – The first commercial radio station in the United States, KDKA in Pittsburgh, PA, began regular broadcasting. The first broadcast was the results of the Harding/Cox Presidential election.
1921 – Margaret Sanger's National Birth Control League combined with Mary Ware Denetts Voluntary Parenthood League to form the American Birth Control League.
1927 – The first scheduled interstate air passenger service began. Stout Air Lines flew between Detroit, MI and Cleveland, OH.
1930 – The DuPont Company announced the first synthetic rubber. It was called DuPrene.
1947 – Howard Hughes flew his "Spruce Goose" (or H4 The Hercules), the largest fixed-wing wooden airplane, for eight minutes in California. It was the plane's first and only flight. It was called the "Spruce Goose," because of the white-gray color of the spruce used to build it. It never went into production.
1948 – Harry S. Truman defeated Thomas E. Dewey for the Presidency. The Chicago Tribune published an incorrect early edition that had the headline "DEWEY DEFEATS TRUMAN."
1959 – A game show contestant on the NBC TV game show "21", named Charles Van Doren, admitted to a Congressional committee that he had been given questions and answers in advance.
1976 – Former Georgia Governor Jimmy Carter became the first candidate from the deep south since the Civil War to be elected President when he defeated Gerald R. Ford in the election.
1976 – Michigan voters passed the "Bottle Bill" requiring a deposit on beverage containers.
1983 – Ronald Reagan signed a bill to declare the third Monday of January a federal holiday in honor of civil rights leader Martin Luther King Jr.
1983 – Michael Jackson released the song "Thriller".
1986 – The 12×16-inch celluloid of a poison apple from Walt Disney's animated movie "Snow White and the Seven Dwarfs" sold for $30,800.
1986 – American hostage David Jacobson was released after being held in Lebanon for 17 months by Shiite Muslims kidnappers.
1988 – The Morris worm, the first internet distributed computer worm to gain significant mainstream media attention, was launched from MIT.
1992 – Magic Johnson retired from the NBA again, this time for good.
1995 – Jerry, George, and Elaine found out there was no soup for them when the "Soup Nazi" episode of TV's "Seinfeld" first aired.
2001 – The computer-animated movie "Monsters, Inc." opened in the United States and recorded the best debut ever for an animated film and the 6th best of all time.
2003 – The TV show "Arrested Development" debuted on Fox.
2003 – In the U.S., the Episcopal Church diocese consecrated the church's first openly gay bishop.
2004 – George W. Bush was re-elected President, beating John Kerry with 51% to 48% of the popular vote.
2004 – Californians endorsed a referendum to fund embryonic stem cell research. California became the first state in the nation to do so.
2012 – The animated film "Wreck it Ralph" debuted in theaters. It was Disney's 52nd feature length animated film.
2016 – The Chicago Cubs defeated the Cleveland Indians in the World Series. That victory ended the longest Major League Baseball championship drought at 108 years.
BIRTHDAYS:
Pat Buchanan – 84 years old (1938) – Columnist, commentator, Presidential candidate
Stefanie Powers – 80 years old (1942) – Actress (TV's "Hart to Hart", "Doctors", "The Girl from U.N.C.L.E.")
Maxine Nightingale – 70 years old (1952) – Singer ("Right Back Where We Started From")
Bobby Dall – 59 years old (1963) – Bass player (Poison)
k.d. lang – 61 years old (1961) – Singer
Ron McGovney – 60 years old (1962) – Bass player (Metallica)
Lauren Vélez – 58 years old (1964) – Actress (TV's "Dexter", "Oz", "New York Undercover")
David Schwimmer – 56 years old (1966) – Actor (TV's "Friends", movies "The Pallbearer", "Six Days, Seven Nights")
Nelly – 48 years old (1974) – Rapper, actor ("The Longest Yard")
TODAY IS:
International Day to End Impunity for Crimes Against Journalists
For additional information check out websites like: www.on-this-day.com, www.born-today.com, www.famousbirthdays.com, www.daysoftheyear.com, and www.nationaldaycalendar.com.