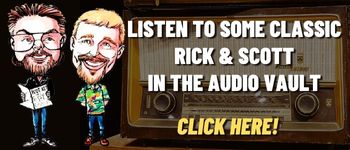 A quick look at Today in History, check out some Celebrity Birthdays, and find out what Days of the Year to celebrate.
TODAY IN HISTORY:
1620 – The Mayflower reached Provincetown, MA. The ship discharged the Pilgrims at Plymouth, MA, on December 26, 1620.
1783 – The first successful flight was made in a hot air balloon. The pilots, Francois Pilatre de Rosier and Francois Laurent, Marquis d'Arlandes, flew for 25 minutes and 5-1/2 miles over Paris.
1789 – North Carolina became the 12th state to ratify the U.S. Constitution.
1847 – There was a tragic fire on the Lake Michigan schooner taking Dutch immigrants to Wisconsin. Two hundred lives were lost in the Phoenix disaster.
1871 – M.F. Galethe patented the cigar lighter.
1877 – Thomas A. Edison announced the invention of his phonograph, a machine that could record and play sound.
1902 – The Philadelphia Football Athletics defeated the Kanaweola Athletic Club of Elmira, NY, 39-0 in the first ever professional American football night game.
1922 – Rebecca L. Felton, of Georgia, was sworn in as the first woman to serve as a member of the U.S. Senate.
1942 – The Alaska Highway across Canada was formally opened. It was not usable by general vehicles until the following year.
1945 – The United Auto Workers went on strike at 92 General Motors plants in 50 cities to back up worker demands for a 30% raise. Two thousand workers continued their strike for 119 days.
1962 – President John F. Kennedy terminated the quarantine measures against Cuba.
1963 – President John F. Kennedy and his wife, Jacqueline, arrived in San Antonio, TX. They were beginning an ill-fated, two-day tour of Texas that would end in Dallas.
1973 – President Richard M. Nixon's attorney, J. Fred Buzhardt, announced the presence of an 18-1/2 minute gap in one of the White House tape recordings related to the Watergate case.
1975 – Elton John received a star on Hollywood's Walk of Fame.
1976 – The movie "Rocky" premiered in New York, NY.
1977 – The final stretch of I-96 was opened to the public. The highway stretches from Muskegon to Detroit, MI for a total of 193 miles.
1980 – An estimated 83 million viewers tuned in to find out "who shot J.R.?" on the CBS prime-time television soap opera "Dallas". Kristin was the character that fired the gun.
1980 – A deadly fire broke out at the MGM Grand Hotel in Paradise, NV (now Bally's Las Vegas). Eighty-seven people were killed and more than 650 were injured in the worst disaster in Nevada history.
1982 – The National Football League resumed its season following a 57-day player's strike.
1986 – National Security Council members Oliver North and his secretary started to shred documents allegedly implicating them in the Iran-Contra affair.
1992 – U.S. Senator Bob Packwood, issued an apology but refused to discuss allegations that he'd made unwelcome sexual advances toward 10 women in past years.
1992 – A major tornado hit the Houston, TX area during the afternoon. Over the next two days, the largest tornado outbreak to ever occur in the U.S. during the month of November spawned over 100 tornadoes.
1993 – The U.S. House of Representatives voted against making the District of Columbia the 51st state.
1995 – The Dow Jones Industrial Average closed above the 5,000-mark (5,023.55) for the first time.
2000 – The Florida Supreme Court granted Al Gore's request to keep the Presidential recounts going.
2001 – Microsoft Corp. proposed giving $1 billion in computers, software, training and cash to more than 12,500 of the poorest schools in the U.S. The offer was intended as part of a deal to settle most of the company's private antitrust lawsuits.
2003 – In Santa Barbara, CA, Michael Jackson was booked on suspicion of child molestation. He immediately posted the $3 million bail and then flew back to Las Vegas, NV, where he had been filming a video. He was given an arraignment date of January 9, 2004.
2003 – The live action movie of Dr. Seuss's "The Cat in the Hat", starring Mike Myers, debuted in theaters.
2003 – Phil Spector was charged with the murder of Lana Clarkson at his home the previous February. Spector pleaded innocent.
2013 – The Dow Jones Industrial Average closed above 16,000 for the first time.
BIRTHDAYS:
Marlo Thomas – 85 years old (1937) – Actress (TV's "That Girl"). Born in Detroit, MI.
Juliet Mills – 81 years old (1941) – Actress (TV's "Nanny and the Professor", "QB VII", "Hawaii Five O", "Passions", movie "Avanti!")
Goldie Hawn – 77 years old (1945) – Actress ("Cactus Flowe", "Private Benjamin", "The Banger Sisters", "Swing Shift", "Foul Play", "Shampoo", "The Sugarland Express", "There's a Girl in My Soup", TV's "Laugh-In")
Lonnie Jordan – 74 years old (1948) – Musician, singer (War)
Lorna Luft – 70 years old (1952) – Actress, singer
Cherry Jones – 66 years old (1956) – Actress ("The Horse Whisperer", "Erin Brockovich", "The Village", "Amelia", "The Beaver", TV's "Awake", "24")
Cynthia Rhodes – 66 years old (1956) – Actress ("Flashdance", "Dirty Dancing", "Runaway", "Staying Alive")
Nicollette Sheridan – 59 years old (1963) – Actress (TV's "Desperate Housewives", "Knots Landing")
Björk – 57 years old (1965) – Singer
Troy Aikman – 56 years old (1966) – Football player, sportscaster. Born in Flint, MI.
Ken Griffey Jr. – 53 years old (1969) – Baseball player
Michael Strahan – 51 years old (1971) – Football player, talk show host (TV's "Live with Kelly and Michael", "Good Morning America")
Cherie Johnson – 47 years old (1975) – Actress (TV's "Family Matters", "Punky Brewster")
Jena Malone – 38 years old (1984) – Actress ("The Hunger Games: Catching Fire", "Sucker Punch", "Into the Wild", "Pride and Prejudice", "The United States of Leland", "Donnie Darko", "For Love of the Game")
Carly Rae Jepsen – 37 years old (1985) – Singer ("Call Me Maybe")
TODAY IS:
National Gingerbread Cookie Day
For additional information check out websites like: www.on-this-day.com, www.born-today.com, www.famousbirthdays.com, www.daysoftheyear.com, and www.nationaldaycalendar.com.