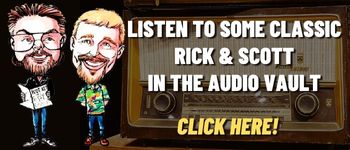 A quick look at Today in History, check out some Celebrity Birthdays, and find out what Days of the Year to celebrate.
TODAY IN HISTORY:
1718 – Off the coast of North Carolina, British pirate Edward Teach, best known as "Blackbeard", was killed in battle with a boarding party led by Royal Navy Lieutenant Robert Maynard.
1858 – Denver, CO, was founded.
1906 – The International Radio Telegraphic Convention in Berlin adopted the SOS distress signal that means "Save Our Souls."
1910 – Arthur F. Knight patented a steel shaft for golf clubs that would replace wood shafts.
1917– The National Hockey League was officially formed in Montreal, Canada.
1927 – A patent was issued for the motor toboggan. We know it now as a snowmobile.
1935 – The first trans-Pacific airmail flight began in Alameda, CA, when the flying boat known as the China Clipper left for Manila. The craft was carrying over 110,000 pieces of mail.
1950 – The lowest scoring game in the NBA was played. The Fort Wayne Pistons (which later became the Detroit Pistons) defeated the Minneapolis Lakers (which later became the Los Angeles Lakers) 19-18.
1954 – The Humane Society of the United States was founded.
1963 – William Clay Ford Sr. purchased the Detroit Lions for $4.5 million.
1963 – President John F. Kennedy was assassinated while riding in a motorcade in Dallas, TX. Texas Governor John B. Connally was also seriously wounded. Vice-President Lyndon B. Johnson was inaugurated as the 36th President of the United States. Suspect Lee Harvey Oswald was later captured and charged with the murder of both the President and police officer J. D. Tippit. Oswald was shot dead two days later by Jack Ruby while in police custody.
1968 – The Beatles only double album — "The Beatles" — was released. It is more commonly referred to as "The White Album".
1972 – President Richard M. Nixon lifted a ban on American travel to Cuba. The ban had been put in place on February 8, 1963.
1975 – "Dr. Zhivago" appeared on TV for the first time. NBC paid $4 million for the broadcast rights.
1975 – The first ever MHSSA state final football games were played in Michigan.
1977 – British Airways began regular passenger service on the Concorde between New York, NY, and Europe.
1978 – Amway purchased the now Amway Grand Plaza Hotel. The 12-story u-shaped building was first erected in 1913 as the Pantlind Hotel.
1984 – Fred Rogers of PBS television show "Mr. Rogers' Neighborhood" presented one of his signature sweaters to the Smithsonian Institution.
1985 – 38,648 immigrants became citizens of the United States. It was the largest swearing-in ceremony.
1986 – Attorney General Edwin Meese's office discovered a memo in Colonel Oliver North's office that included an amount of money to be sent to the Contras from the profits of weapons sales to Iran.
1986 – Mike Tyson became the youngest to wear the world heavyweight-boxing crown. He was only 20 years and 4 months old.
1987 – Two Chicago, IL, television stations were hijacked by an unknown pirate dressed as Max Headroom.
1988 – In Palmdale, CA, the first prototype B-2 Spirit stealth bomber was revealed.
1990 – President George H.W. Bush, his wife, Barbara, and other congressional leaders shared Thanksgiving dinner with U.S. troops in Saudi Arabia.
1990 – British Prime Minister Margaret Thatcher announced she would resign.
1991 – Disney's animated film "Beauty and the Beast" debuted in theaters.
1993 – American Airlines flight attendants ended their strike that only lasted four days.
1993 – Five former security guards at Michael Jackson's Neverland ranch sued him. They claimed they were dismissed because they knew too much about his illicit activities with young boys.
1995 – The movie "Casino", starring Robert De Niro and Sharon Stone, premiered in theaters.
1995 – Pixar's "Toy Story" was released as the first feature-length film created entirely using computer generated imagery.
1996 – The Christmas movie "Jingle All the Way", starring Sinbad and Arnold Schwarzenegger, premiered in theaters.
1998 – The CBS television show "60 Minutes" aired a tape of Jack Kevorkian giving lethal drugs in an assisted suicide of a terminally ill patient. Kevorkian was later sentenced to 25 years in prison for second-degree murder in the case.
2004 – Ozzy and Sharon Osbourne had almost two-million-dollars in jewelry stolen from their mansion in England.
2005 – The Food Network made its debut.
2005 – Microsoft's XBOX 360 went on sale.
2013 – The discovery of Siats meekerorum was announced. The dinosaur skeleton, more than 30 feet long, was found in eastern Utah.
BIRTHDAYS:
Terry Gilliam – 82 years old (1940) – Director, animator, comedian ("Monty Python")
Tom Conti – 81 years old (1941) – Actor ("Reuben, Reuben")
Guion Bluford – 80 years old (1942) – NASA Astronaut
Floyd Sneed – 80 years old (1942) – Drummer (Three Dog Night)
Billie Jean King – 79 years old (1943) – Tennis player
Steven Van Zandt – 72 years old (1950) – Guitarist, mandolin player, actor (E Street Band, HBO's "The Sopranos", "Lilyhammer")
Tina Weymouth – 72 years old (1950) – Musician (Talking Heads, Tom Tom Club)
Richard Kind – 66 years old (1956) – Actor (TV's "Spin City," "Mad About You")
Jamie Lee Curtis – 64 years old (1958) – Actress ("Halloween", "Christmas With the Kranks", "Freaky Friday", "True Lies", "My Girl", "A Fish Called Wanda", "Trading Places")
Mariel Hemingway – 61 years old (1961) – Actress ("Manhattan", "Star 80", "Personal Best", "Lipstick")
Stephen Geoffreys – 58 years old (1964) – Actor ("Heaven Help Us", "Fraternity Vacation", "976-EVIL")
Mads Mikkelsen – 57 years old (1965) – Actor (TV's "Hannibal", movies "Casino Royale", "Doctor Strange", "Clash of the Titans", "Valhalla Rising")
Nicholas Rowe – 56 years old (1966) – Actor ("Young Sherlock Holmes")
Boris Becker – 55 years old (1967) – Tennis player
Mark Ruffalo – 55 years old (1967) – Actor ("13 Going on 30", "The Kids Are All Right", "Foxcatcher", "Spotlight", "The Avengers", "Avengers: Age of Ultron", "The Normal Heart", "Now You See Me", "Shutter Island", "Zodiac", "Rumor Has It", "Just Like Heaven", "Eternal Sunshine of the Spotless Mind")
Tyler Hilton – 39 years old (1983) – Singer, actor ("Walk the Line", TV's "One Tree Hill")
Scarlett Johansson – 38 years old (1984) – Actress ("The Island", "The Avengers", "Under the Skin", "Her", "Hitchcock", "Ghost World", "We Bought a Zoo", "Iron Man 2", "Vicky Cristina Barcelona", "The Nanny Diaries", "Scoop", "Match Point", "Lost in Translation", "Girl With a Pearl Earring", "The Horse Whisperer")
TODAY IS:
For additional information check out websites like: www.on-this-day.com, www.born-today.com, www.famousbirthdays.com, www.daysoftheyear.com, and www.nationaldaycalendar.com.