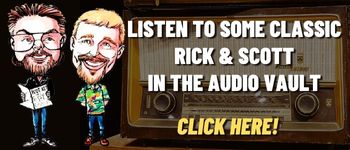 A quick look at Today in History, check out some Celebrity Birthdays, and find out what Days of the Year to celebrate.
TODAY IN HISTORY:
1859 – Charles Darwin's "On the Origin of Species" was published.
1871 – The National Rifle Association was incorporated in the United States .
1874 – Joseph F. Glidden was granted a patent for a barbed fencing material.
1877 – Anna Sewell's novel "Black Beauty" was published.
1903 – Clyde J. Coleman received the patent for an electric self-starter for an automobile.
1932 – The FBI Science Crime Detection Laboratory (better known as the FBI Crime Lab) officially opened in Washington, DC.
1963 – In what would become the first live, televised murder, Lee Harvey Oswald, the alleged assassin of President John F. Kennedy was murdered two days after the assassination, by Jack Ruby in the basement of the police department headquarters in Dallas, TX.
1966 – The recording session for The Beatle's "Sgt. Pepper's Lonely Hearts Club Band" album began.
1966 – The movie "One Million Years BC" premiered.
1968 – Ernest Hemingway's family cottage "Windemere" in Emmett County Michigan was named a National Historic Landmark.
1969 – Apollo 12 landed safely in the Pacific Ocean bringing an end to the second manned mission to land on the moon.
1971 – During a severe thunderstorm over Washington state, a hijacker calling himself Dan Cooper (aka D.B. Cooper) parachuted from a Northwest Orient Airlines plane with $200,000 in ransom money. He was never found — dead or alive.
1988 – The TV show "Mystery Science Theater 3000" debuted.
1993 – The movie "Mrs. Doubtfire", starring Robin Williams and Sally Field, debuted in theaters.
1993 – The U.S. Congress gave its final approval to the Brady handgun control bill.
1996 – Rusty Wallace won the first NASCAR event to be held in Japan.
1996 – Barry Sanders, of the Detroit Lions, set an NFL record when he recorded his eighth straight 1,000-yard season.
1998 – AOL (America Online) announced a deal for their purchase of Netscape for $4.21 billion.
1999 – The animated film "Toy Story 2" debuted in theaters.
2000 – The Supreme Court stepped into the bitter presidential election mess and agreed to consider George W. Bush's appeal against the hand recounting of ballots in Florida.
2002 – Snoop Dogg's "Doggy Fizzle Televizzle" debuted on MTV.
2012 – The music video "Gangnam Style" become the most viewed video on YouTube. It was the first video to hit one billion views.
BIRTHDAYS:
Johnny Carver – 82 years old (1940) – Country music singer
Paul Tagliabue – 82 years old (1940) – former Commissioner of the National Football League
Pete Best – 81 years old (1941) – Drummer (early member of The Beatles)
Billy Connolly – 80 years old (1942) – Actor ("Water", "Indecent Proposal", "Pocahontas", "Muppet Treasure Island", "Mrs. Brown", "The Last Samurai", "Garfield: A Tail of Two Kitties", "Open Season", "Open Season 2", "The Hobbit: The Battle of the Five Armies")
Lee Michaels – 77 years old (1945) – Singer ("Do You Know What I Mean")
Dwight Schultz – 75 years old (1947) – Actor (TV's "The A-Team", "Star Trek: The Next Generation", "Star Trek: Voyager", movie "Star Trek: First Contact")
Stanley Livingston – 72 years old (1950) – Actor (Played Chip Douglas on TV's "My Three Sons")
Clem Burke – 68 years old (1954) – Drummer (Blondie)
Denise Crosby – 65 years old (1957) – Actress (TV's "Star Trek: The Next Generation", movie "Trekkies")
Chad Taylor – 52 years old (1970) – Guitarist (Live)
Colin Hanks – 45 years old (1977) – Actor ("King Kong", "Orange County", "The House Bunny", TV's "Dexter", "Roswell", "The Good Guys")
Katherine Heigl – 44 years old (1978) – Actress (TV's "Grey's Anatomy", "Roswell", movies "The Ugly Truth", "Killers", "One for the Money", "27 Dresses", "Knocked Up")
Sarah Hyland – 32 years old (1990) – Actress (Plays Haley Dunphy on TV's "Modern Family")
TODAY IS:
Celebrate Your Unique Talent Day
For additional information check out websites like: www.on-this-day.com, www.born-today.com, www.famousbirthdays.com, www.daysoftheyear.com, and www.nationaldaycalendar.com.