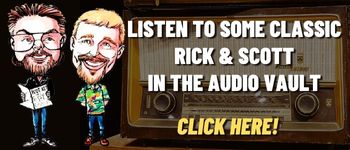 A quick look at Today in History, check out some Celebrity Birthdays, and find out what Days of the Year to celebrate.
TODAY IN HISTORY:
1716 – The first lion to be exhibited in America went on display in Boston, MA.
1789 – A national Thanksgiving Day was observed in the U.S. as proclaimed by President George Washington at the request of Congress.
1825 – The first college social fraternity, Kappa Alpha, was formed at Union College in Schenectady, NY.
1832 – A public streetcar service began in New York, NY.
1842 – The University of Notre Dame was founded.
1863 – After a 40 year effort begun by Boston journalist Sarah Hale, President Abraham Lincoln established Thanksgiving as a national holiday, falling on the last Thursday in November. (Since 1941, it has been on the fourth Thursday.)
1865 – Lewis Carroll's "Alice's Adventures in Wonderland" was first published.
1867 – J.B. Sutherland patented the refrigerated railroad car.
1917 – The National Hockey League was officially formed in Montreal, Canada. The first teams are the Montreal Canadiens, Montreal Wanderers, Ottawa Senators, Quebec Bulldogs, and Toronto Arenas.
1922 – In Egypt, the entrance to child-king Tutankhamen's tomb was discovered by archaeologist Howard Carter and Lord Carnarvon.
1942 – The movie "Casablanca", starring Humphrey Bogart and Ingrid Bergman, premiered in New York, NY.
1942 – President Franklin D. Roosevelt ordered nationwide gasoline rationing to begin December 1.
1948 – The first Polaroid instant camera, known as a Land Camera, went on sale in Boston, MA for $90 (which would be about $900 today).
1965 – France became the third country to enter space when it launched its first satellite the Diamant-A.
1973 – Rose Mary Woods, President Richard Nixon's personal secretary, told a federal court that she was responsible for the 18 1/2 minute gap in a key Watergate tape.
1975 – Lynette "Squeaky" Fromme, a member of the Manson Family, was found guilty of trying to assassinate President Gerald R. Ford on September 5th.
1979 – The International Olympic Committee voted to re-admit China after a 21-year absence.
1983 – A Brinks vault in London's Heathrow Airport was robbed by gunmen, who made off with 6,800 gold bars worth nearly $40 million. Only a fraction of the gold has ever been recovered and only two men were convicted in the heist.
1986 – President Ronald Reagan appointed a commission headed by former Sen. John Tower to investigate his National Security Council staff after the Iran-Contra affair.
1989 – The TV show "America's Funniest Home Videos" debuted with host Bob Saget.
1989 – "MTV Unplugged" debuted, with its co-creator, singer, songwriter Jules Shear, as host. Squeeze, Syd Straw and Cars' guitarist Elliot Easton were the guests on the first episode.
1990 – The Delta II rocket made its maiden flight.
1990 – Matsushita Electric Industrial Co. agreed to acquire MCA Inc. for $6.6 billion.
1995 – Two men set fire to a subway token booth in the Brooklyn borough of New York City. The clerk inside was fatally burned.
1998 – Hulk Hogan announced that he was retiring from pro wrestling and would run for President in 2000.
2000 – Florida Secretary of State Katherine Harris certified George W. Bush the winner over Al Gore in the state's hotly contested Presidential balloting by 537 votes. Bush went on to win the Presidential election, despite losing in the national popular vote.
2001 – An minor earthquake was centered at Scotts, MI.
2002 – The movie "Bad Santa", starring Billy Bob Thornton, premiered in theaters.
2003 – The Concorde made its final flight, over Bristol, England.
2010 – Willie Nelson was arrested at a border patrol checkpoint in Sierra Blanca, TX and charged with possession of six ounces of marijuana. He was taken to jail and released on $2,500 bail.
2010 – The movie "The Kings Speech" debuted in theaters. It would win Academy Awards for Best Picture, Best Director and Best Actor,
2011 – The Mars Science Laboratory/Curiosity spacecraft was launched from Cape Canaveral Air Force Station, FL. The Mars rover Curiosity landed on the floor of Gale Crater on August 6, 2012.
2018 – The robotic probe Insight landed on the planet Mars.
2021 – The World Health Organization identified the SARS-CoV-2 Omicron variant.
BIRTHDAYS:
Rich Little – 84 years old (1938) – Impressionist
Tina Turner – 83 years old (1939) – Singer ("What's Love Got to Do With It")
Jean Terrell – 78 years old (1944) – Singer (The Supremes)
John McVie – 77 years old (1945) – Bass guitarist (Fleetwood Mac)
Scott Jacoby – 66 years old (1956) – Actor (TV's "One Life to Live", "The Golden Girls")
Jamie Rose – 63 years old (1959) – Actress (TV's "Lady Blue", "Falcon Crest")
Linda Davis – 60 years old (1962) – Singer ("Does He Love You")
Garcelle Beauvais – 56 years old (1966) – Actress (TV's "Franklin and Bash", "NYPD Blue", "The Jamie Foxx Show", "Models Inc.")
Peter Facinelli – 49 years old (1973) – Actor ("Twilight")
Tammy Lynn Michaels – 48 years old (1974) – Actress (TV's "Committed", "Popular")
Maia Campbell – 46 years old (1976) – Actress (TV's "South Central", "In the House")
Natasha Bedingfield – 41 years old (1981) – Singer
TODAY IS:
International Aura Awareness Day
For additional information check out websites like: www.on-this-day.com, www.born-today.com, www.famousbirthdays.com, www.daysoftheyear.com, and www.nationaldaycalendar.com.