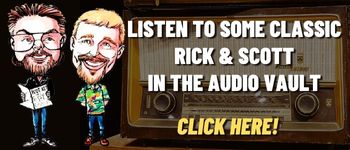 A quick look at Today in History, check out some Celebrity Birthdays, and find out what Days of the Year to celebrate.
TODAY IN HISTORY:
1779 – The College of Pennsylvania became the University of Pennsylvania. It was the first legally recognized university in America.
1845 – Grand Rapids' first bridge over the Grand River at Bridge Street was completed.
1889 – Curtis P. Brady was issued the first permit to drive an automobile through Central Park in New York, NY.
1924 – In New York, NY, the first Macy's Thanksgiving Day Parade was held.
1934 – Bank robber George "Baby Face" Nelson was killed by FBI agents near Barrington, IL.
1945 – CARE (then known as the Cooperative for American Remittances to Europe) was founded to send CARE Packages of food relief to Europe after World War II.
1973 – The U.S. Senate voted 92-3 to confirm Gerald R. Ford as Vice President after the resignation of Spiro T. Agnew. On December 6th the House would confirm him 387-35.
1980 – The TV show "Bosom Buddies", starring Tom Hanks and Peter Scolari, premiered on ABC.
1996 – Disney's live action movie "101 Dalmatians", starring Glenn Close, debuted in theaters.
2002 – President Bush appointed former Secretary of State Henry Kissinger to lead an independent inquiry into causes of the 2001 terrorist attacks.
2005 – The first partial human face transplant was completed in Amiens, France.
2008 – The ocean liner Queen Elizabeth 2 (QE2) was taken out of service after more than 30 years. The ship was launched on September 20, 1967.
2009 – A 911 call from a neighbor of Tiger Woods, in Orlando, FL, reporting that the golfer had crashed his SUV outside his home unleashed a huge scandal over his infidelity that led to a divorce, the termination of millions of dollars of endorsement deals and a major blow to his previously squeaky-clean image.
2013 – Disney released it's animated film "Frozen".
BIRTHDAYS:
Caroline Kennedy – 65 years old (1957) – Author, attorney, diplomat (Served as the U.S. Ambassador to Japan 2013-2017)
Charlie Burchill – 63 years old (1959) – Guitarist (Simple Minds)
Mike Bordin – 60 years old (1962) – Drummer (Faith No More)
Fisher Stevens – 59 years old (1963) – Actor ("Hackers", "Super Mario Brothers", "Short Circuit")
Robin Givens – 58 years old (1964) – Actress ("Boomerang", "Blankman", TV's "Head of the Class")
Brooke Langton – 52 years old (1970) – Actress (TV's "Melrose Place")
Jaleel White – 46 years old (1976) – Actor (Played Steve Urkel on TV's "Family Matters")
TODAY IS:
National Bavarian Cream Pie Day
For additional information check out websites like: www.on-this-day.com, www.born-today.com, www.famousbirthdays.com, www.daysoftheyear.com, and www.nationaldaycalendar.com.