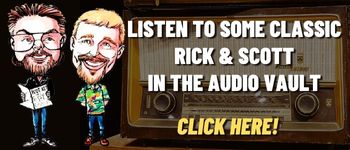 A quick look at Today in History, check out some Celebrity Birthdays, and find out what Days of the Year to celebrate.
TODAY IN HISTORY:
1842 – Abraham Lincoln married Mary Todd in Springfield, IL.
1846 – Benjamin Palmer was granted a patent for an artificial leg.
1847 – Scottish obstetrician James Young Simpson discovered the anesthetic qualities of chloroform.
1862 – Dr. Gatling patented the machine gun.
1880 – The first cash register was patented by James and John Ritty of Dayton, OH.
1904 – Harvard Stadium was the first facility built for football.
1907 – Russian immigrant brothers Ben and Perry Feigensen founded Faygo pop. They started with grape, fruit punch and strawberry flavored sodas that were based on their cake frosting recipes.
1922 – In Egypt, Howard Carter discovered the entry of the lost tomb of Pharaoh Tutankhamen.
1924 – Calvin Coolidge won a full term as President of the United States.
1924 – Nellie T. Ross, of Wyoming, was elected America's first woman governor so she could serve out the remaining term of her late husband, William B. Ross.
1939 – The first air-conditioned car, The Packard, went on display at the 40th National Automobile Show in Chicago, IL.
1952 – Dwight D. Eisenhower was elected the 34th President of the United States.
1952 – The National Security Agency (NSA) was established.
1965 – Lee Ann Roberts Breedlove became the first woman to exceed 300 mph when she went 308.5 mph. (There must have been a sale somewhere!)
1972 – The first game played on artificial turf in Michigan occurred at Kelly-Short Stadium at Central Michigan University.
1979 – A mob of Iranians (mostly students) overran the U.S. embassy in Tehran and took 90 hostages (63 were Americans). The militants demanded that the United States send the former Shah back to Iran to stand trial. Some of the hostages were later released, but 52 were held for the next 14 months.
1980 – Republican Ronald Reagan was elected the 40th President of the United States in a landslide over President Jimmy Carter.
1981 – The second scheduled flight of the Space Shuttle Columbia was canceled with only 31 seconds left in the countdown.
1982 – The Food and Drug Administration began requiring tamper-proof packaging on certain drugs.
1991 – The Ronald Reagan Presidential Library opened in Simi Valley, CA. The dedication ceremony was attended by President George H.W. Bush and former Presidents Jimmy Carter, Gerald R. Ford and Richard M. Nixon. It was the first gathering of all five past and present Chief Executives.
1996 – Michael Jackson announced that he and a friend, Debbie Rowe, were expecting a child. They denied that they had used artificial insemination and that Rowe had been paid to carry the baby.
1999 – Cristina Saralegui received a star on the Hollywood Walk of Fame.
2000 – President Bill Clinton vetoed a bill that would have criminalized the leaking of government secrets.
2001 – The movie "Harry Potter and the Philosopher's Stone" had its world premiere in London.
2008 – Barack Obama was elected the 44th President of the United States.
BIRTHDAYS:
Loretta Swit – 85 years old (1937) – Actress (TV's "M*A*S*H*")
Delbert McClinton – 82 years old (1940) – Singer
Laura Bush – 76 years old (1946) – Former First Lady, wife of President George W. Bush
Kathy Griffin – 62 years old (1960) – Comedian (TV's "Suddenly Susan", "My Life on the D List", "Celebrity Mole Hawaii")
Ralph Macchio – 61 years old (1961) – Actor (The "Karate Kid" movies, "Crossroads", "My Cousin Vinny", "Up the Academy", TV's "Eight Is Enough", "Ugly Betty")
Jeff Probst – 61 years old (1961) – TV personality (TV's "Survivor", "Rock and Roll Jeopardy", "Access Hollywood")
Sean Combs (Puff Daddy, P. Diddy and Diddy) – 53 years old (1969) – Rapper, producer, actor
Matthew McConaughey – 53 years old (1969) – Actor ("Failure to Launch," "Fool's Gold", "Dallas Buyers Club", "Magic Mike", "Killer Joe", "The Paperboy", "The Lincoln Lawyer", "Mud", "Sahara", "How to Lose a Guy in 10 Days", "The Wedding Planner", "Ed TV", "U571", "A Time to Kill", "Dazed and Confused", TV's "True Detective")
Bethenny Frankel – 52 years old (1970) – TV personality (TV's "Bethenny", "The Apprentice: Martha Stewart", "The Real Housewives of New York City", "Bethenny Ever After")
Heather Tom – 47 years old (1975) – Actress (TV's "The Young and the Restless", "One Life to Live", "The Bold and the Beautiful")
Jean-Luc Bilodeau – 32 years old (1990) – Actor ("16 Wishes")
Darcy Rose Byrnes – 24 years old (1998) – Actress (TV's "The Young and the Restless", "Desperate Housewives")
TODAY IS:
For additional information check out websites like: www.on-this-day.com, www.born-today.com, www.famousbirthdays.com, www.daysoftheyear.com, and www.nationaldaycalendar.com.