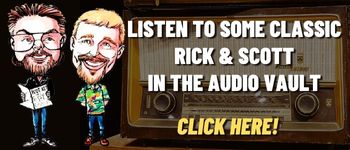 A quick look at Today in History, check out some Celebrity Birthdays, and find out what Days of the Year to celebrate.
TODAY IN HISTORY:
1765 – The Stamp Act Congress met and drew up a declaration of rights and liberties.
1814 – The first documented performance of "The Defence of Fort McHenry" with music took place at the Holliday Street Theatre in Baltimore, MD. The work was later published with the title "The Star-Spangled Banner."
1839 – Anna Lee Aldred became the first licensed female jockey at the age of 18. She rode horses until she was 80.
1906 – Dr. Lee DeForest gave a demonstration of his radio tube.
1914 – Government owned vehicles were used for the first time to pick up mail in Washington, DC.
1918 – The "Spanish" Flu closed the state of Michigan. Schools, theaters, bowling alleys, pool rooms and churches were all ordered closed due to the influenza epidemic. By Christmas of that year, 266 people had died in Grand Rapids, MI and 6,700 people statewide. The death toll is typically estimated to have been somewhere between 17 million and 50 million, and possibly as high as 100 million, making it one of the deadliest pandemics in human history.
1937 – "Woman's Day" magazine was published for the first time.
1944 – The U.S. Navy announced that black women would be allowed into Women Accepted for Volunteer Emergency Service (WAVES).
1948 – WLAV-TV changed its call letters to WOOD TV.
1960 – The first fully mechanized post office opened in Providence, RI.
1960 – The United States imposed an embargo on exports to Cuba covering all commodities except medical supplies and certain food products.
1966 – Vincent Price played "Egghead," the guest villain on TV's "Batman".
1973 – President Richard Nixon rejected an Appeals Court decision that he turn over the Watergate tapes.
1977 – The Concorde S.S.T. made its first landing in New York, NY.
1982 – Automaker John Z. DeLorean was arrested and charged with conspiracy to obtain and distribute 55 pounds of cocaine. He was acquitted of the drug charges in August, 1984.
1983 – The Senate approved a bill establishing a national holiday in honor of Dr. Martin Luther King, Jr.
1985 – The first Blockbuster video rental store opened in Dallas, TX with 8,000 VHS and 2,000 BETA tapes. Eventually the chain would have 9,093 stores. As of 2019, there was only one store that is still in operation. That store is located in Bend, Oregon.
1987 – On what was referred to as "Black Monday", The Dow Jones industrial average dropped 22.6% to 508 points causing widespread panic.
1989 – The Senate rejected a proposed constitutional amendment that barred the desecration of the U.S. flag.
1990 – The movie "Dances With Wolves", starring Kevin Costner, premiered in theaters.
1994 – The low budget, independent movie "Clerks" debuted in theaters.
1997 – On stage at the Grand Ole Opry, Vince Gill honored John Denver. Gill played "Take Me Home, Country Roads."
1998 – In Washington, DC, the U.S. Government opened its antitrust case against Microsoft.
1998 – A class action suit filed by smokers against five cigarette manufacturers went to trial in Miami, FL, seeking $200 billion.
1998 – Former heavyweight boxing champion Mike Tyson got his license back after having it rescinded for biting Evander Holyfield's ear.
2003 – Mother Teresa was beatified by Pope John Paul II.
2003 – In London, magician David Blaine emerged from a clear plastic box that had been suspended by a crane over the banks of the Thames River. Blaine had entered the box on September 5. He survived only on water for 44 days.
2004 – The television show "The Biggest Loser" debuted on NBC.
2004 – ABC announced it would drop the Miss America beauty pageant. It was later picked up by CMT.
2005 – Saddam Hussein went on trial in Baghdad for crimes against humanity.
2005 – Hurricane Wilma became the most intense Atlantic hurricane on record with a minimum pressure of 882 mb.
2006 – The Dow Jones industrial average ended the day at 12,011.73. It was the first close above 12,000.
2009 – The international version of Amazon's Kindle 2 was released.
2012 – Big Tex, the 52 foot statue and cultural icon in Dallas, was destroyed by fire during the final weekend of the 2012 State Fair of Texas.
BIRTHDAYS:
Peter Max – 85 years old (1937) – Artist
Michael Gambon – 82 years old (1940) – Actor ("Toys", Played Professor Albus Dumbledore in the "Harry Potter" films after the death of actor Richard Harris)
John Lithgow – 77 years old (1945) – Actor ("Twilight Zone-The Movie", "This Is 40", "Shrek", "The World According to Garp", "Kinsey", TV's "3rd Rock from the Son", "Dexter")
Jeannie C. Riley – 77 years old (1945) – Singer ("Harper Valley P.T.A.")
Patrick Simmons – 74 years old (1948) – Musician (The Doobie Brothers)
Charlie Chase – 70 years old (1952) – Radio and television host (TV's "Crook & Chase")
Nino DeFranco – 67 years old (1955) – Singer (The DeFranco Family)
Jennifer Holliday – 62 years old (1960) – Singer, actress ("Dreamgirls")
Evander Holyfield – 60 years old (1962) – Boxer
Ty Pennington – 58 years old (1964) – TV host (TV's "Extreme Makeover: Home Edition")
Todd Park Mohr – 57 years old (1965) – Singer, guitar player (Big Head Todd and the Monsters)
Jon Favreau – 56 years old (1966) – Actor ("Iron Man" movies)
Rodney Carrington – 54 years old (1968) – Comedian, actor (TV's "Rodney")
Trey Parker – 53 years old (1969) – Actor, animator, singer ("South Park")
Chris Kattan – 52 years old (1970) – Actor, comedian ("Undercover Brother", "Corky Romano", "A Night at the Roxbury", TV's "The Middle", "Saturday Night Live")
Pras – 50 years old (1972) – Musician (The Fugees)
Omar Gooding (Big O) – 46 years old (1976) – Actor, rapper, comedian (TV's "Wild and Crazy Kids", "Hangin' with Mr. Cooper", "Smart Guy", and "Playmakers", Movies "Ghost Dad", "Baby Boy")
Jason Reitman – 45 years old (1977) – Director "Juno", "Up in the Air", "Thank You for Smoking")
Benjamin Salisbury – 42 years old (1980) – Actor (TV's "The Nanny")
Gillian Jacobs – 40 years old (1982) – Actress (TV's "Community")
TODAY IS:
International Gin and Tonic Day
Medical Assistants Recognition Day
National LGBT Center Awareness Day
Support Your Local Chamber of Commerce
World Pediatric Bone and Joint Day
For additional information check out websites like: www.on-this-day.com, www.born-today.com, www.famousbirthdays.com, www.daysoftheyear.com, and www.nationaldaycalendar.com.