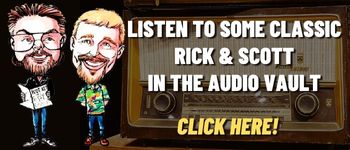 A quick look at Today in History, check out some Celebrity Birthdays, and find out what Days of the Year to celebrate.
TODAY IN HISTORY:
1797 – Andre-Jacques Garnerin made the first recorded parachute jump. He jumped from about 3,200 feet.
1879 – Using a filament of carbonized thread, Thomas Edison tested the first practical electric incandescent light bulb (it lasted 13-1/2 hours before burning out).
1907 – The Panic of 1907 began when depositors began withdrawing money from many New York banks.
1926 – J. Gordon Whitehead sucker punched magician Harry Houdini in the stomach in Montreal, precipitating his death.
1927 – Nikola Tesla introduced six new inventions including single phase electric power.
1929 – The railroad ferry, S.S. Milwaukee, was lost in a huge Lake Michigan storm. Fifty-two men were lost. The ferry carried railroad cars across the big lake from Grand Haven, MI to Milwaukee, WI.
1938 – Inventor Charles Carlson produced the first dry, or xerographic, copy. He had trouble attracting investors.
1939 – An NFL football game was televised for the first time. Alan "Skip" Walz called the play for NBC's experimental station as the Brooklyn Dodgers defeat the Philadelphia Eagles 23-14 at Ebbets Field.
1948 – The Xerox copier was introduced 10 years after it was invented.
1955 – Michigan's first historical marker was dedicated at East Lansing for Michigan State University.
1962 – President John F. Kennedy, after internal counsel from Dwight D. Eisenhower, announced that American reconnaissance planes had discovered Soviet nuclear weapons in Cuba. He ordered a naval quarantine of the Communist nation.
1966 – The Supremes became the first all female music group to attain a #1 selling album.
1968 – Apollo 7 splashed down in the Atlantic Ocean after orbiting the Earth 163 times.
1975 – The World Football League went belly-up before completing its second season.
1976 – Red Dye Number 4 was banned by the U.S. Food and Drug Administration after it is found that it caused tumors in the bladders of dogs.
1978 – Papal inauguration of Pope John Paul II.
1981 – The Professional Air Traffic Controllers Organization was de-certified by the federal government for its strike the previous August.
1982 – Epcot Center, at Disney World in Orlando, FL, had its formal grand opening.
1986 – President Ronald Reagan signed the Tax Reform Act of 1986 into law.
2001 – The video game "Grand Theft Auto III" was released.
2001 – Two postal workers in Washington, DC, died of anthrax.
2002 – The Washington, DC sniper killed his tenth victim, a bus driver in Silver Spring, MD.
2003 – The Senate voted 97-0 to outlaw spam. Advertising messages are required to indicate they are such and senders of bulk E-mails are required to include a return address.
2008 – The iTunes Music Store reached 200 million applications downloaded.
2010 – The International Space Station set the record for the longest continuous human occupation of space at 3,641 days. It had been continuously inhabited since November 2, 2000.
2012 – The International Cycling Federation stripped Lance Armstrong of his seven Tour de France titles amid a doping scandal.
2014 – The iPad Air 2 was released in the U.S.
BIRTHDAYS:
Derek Jacobi – 85 years old (1938) – Actor ("The Day of the Jackal", "Henry V", "Dead Again", "Gladiator", "Gosford Park", "The Riddle", "The King's Speech", "My Week with Marilyn", "Cinderella")
Christopher Lloyd – 85 years old (1938) – Actor (TV's "Taxi," movies "One Flew Over the Cuckoo's Nest", "Back to the Future" films)
Tony Roberts – 84 years old (1939) – Actor ("Annie Hall", "Play It Again Sam", "A Midsummer Night's Sex Comedy")
Catherine Deneuve – 80 years old (1943) – Actress ("Indochine", "Belle du Jour", "Repulsion", "The Hunger")
Jeff Goldblum – 71 years old (1952) – Actor ("Jurassic Park", "The Fly", "The Big Chill", "Independence Day")
Greg Hawkes – 71 years old (1952) – Keyboardist (The Cars)
Todd Graff – 64 years old (1959) – Actor, director ("The Abyss")
Bob Odenkirk – 61 years old (1962) – Actor, writer, comedian (TV's "Breaking Bad", "Better Call Saul")
Valeria Golino – 58 years old (1965) – Actress ("Rain Man", "Big Top Pee-wee", "Hot Shots!" films)
Carlos Mencia – 56 years old (1967) – Comedian, TV host (TV's "Mind of Mencia")
Saffron Burrows – 51 years old (1972) – Actress ("In the Name of the Father", "Circle of Friends", "Wing Commander", "Deep Blue Sea", "Gangster No. 1", "Enigma", "Troy", "Reign Over Me", "The Bank Job", TV's "Boston Legal", "My Own Worst Enemy", "Law & Order: Criminal Intent")
Jesse Tyler Ferguson – 48 years old (1975) – Actor (Plays Mitchell Pritchett on TV's "Modern Family")
Michael Fishman – 42 years old (1981) – Actor (Played DJ on TV's "Roseanne")
Zachary Hanson – 38 years old (1985) – Musician (Hanson)
Jonathan Lipnicki – 33 years old (1990) – Actor ("Like Mike", "Stuart Little", "Jerry Maguire")
TODAY IS:
International Stuttering Awareness Day
National Make a Difference Day
For additional information check out websites like: www.on-this-day.com, www.born-today.com, www.famousbirthdays.com, www.daysoftheyear.com, and www.nationaldaycalendar.com.