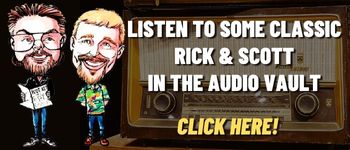 A quick look at Today in History, check out some Celebrity Birthdays, and find out what Days of the Year to celebrate.
TODAY IN HISTORY:
1836 – Alonzo D. Phillips received a patent for the phosphorous friction safety match.
1861 – The first transcontinental telegraph message was sent to President Abraham Lincoln from Justice Stephen J. Field of California.
1901 – Daredevil and Michigan school teacher Anna Edson Taylor became the first person to go over Niagara Falls in a wooden barrel. She did this on her 63rd birthday.
1911 – Orville Wright remained in the air for 9 minutes and 45 seconds in a Wright Glider at Kill Devils Hills, NC.
1926 – Harry Houdini's last performance, which was at the Garrick Theater in Detroit, MI. He would die a week later due to complications with appendicitis.
1929 – "Black Thursday" — investors dumped more than 13 million shares, causing a stock market crash and leading to the Great Depression.
1931 – The upper level of the George Washington Bridge opened for traffic between New York and New Jersey. Today, it is the world's busiest motor vehicle bridge.
1939 – Nylon stockings went on sale for the first time in Wilmington, DE.
1940 – The 40-hour work week went into effect under the Fair Labors Standard Act of 1938.
1945 – The United Nations was formally established less than a month after the end of World War II.
1946 – A camera on board the V-2 No. 13 rocket took the first photograph of Earth from outer space.
1949 – The cornerstone for the United Nations Headquarters was laid in New York, NY.
1969 – The movie "Butch Cassidy and the Sundance Kid" premiered in theaters.
1969 – Richard Burton bought his wife, Elizabeth Taylor, a 69-carat Cartier diamond ring for $1.5 million. Burton presented the ring to Taylor several days later.
1977 – Veterans Day was observed on the fourth Monday in October for the seventh and last time. The holiday was moved to November 11 the following year.
1989 – Disgraced televangelist Jim Bakker was sentenced to 50 years in prison for fraud.
1992 – The Toronto Blue Jays became the first non-U.S. team to win a World Series.
1996 – Motown founder Berry Gordy, Jr. received a star on the Hollywood Walk of Fame.
1997 – In Arlington, VA, sportscaster Marv Albert was spared a jail sentence after he made a courtroom apology to the woman he bit during sex.
1998 – The J.L. Hudson Department Store building in Detroit, MI came down.
2001 – The House of Representatives approved anti-terrorist legislation to permit police to secretly search homes, tap private telephone conversation and track Internet use.
2001 – The U.S. stamp "United We Stand" was dedicated.
2001 – NASA's 2001 Mars Odyssey spacecraft successfully entered orbit around Mars.
2002 – The police arrested 41-year-old John Allen Muhammad and 17-year-old John Lee Malvo as suspects in the Washington, DC Beltway sniper shootings.
2003 – The movie "Scary Movie 3" premiered in theaters.
2003 – In London, three Concorde jets touched down for the last time at Heathrow Airport, marking an end to commercial supersonic travel.
2005 – Hurricane Wilma made landfall in Florida, causing 61 deaths and over $20 billion in damage.
2008 – Jennifer Hudson's mother and older brother were murdered at her mother's home in Chicago, IL. An Amber Alert was issued for her missing eight-year-old nephew Julian. (His body was discovered three days later. Hudson's brother-in-law was later convicted of the murders.)
BIRTHDAYS:
Bill Wyman – 86 years old (1936) – Bass guitarist, singer (The Rolling Stones)
F. Murray Abraham – 83 years old (1939) – Actor ("Amadeus", "Star Trek: Insurrection", "Mighty Aphrodite", "Scarface", "Last Action Hero", TV's "Homeland")
Kevin Kline – 75 years old (1947) – Actor ("A Fish Called Wanda", "Last Vegas", "De-Lovely", "The Ice Storm", "Dave", "Sophie's Choice")
BD Wong – 62 years old (1960) – Actor (TV's "Law and Order: Special Victims Unit")
Monica – 42 years old (1980) – Singer, actress
Casey Wilson – 42 years old (1980) – Actress (TV's "Happy Endings")
Shenae Grimes – 33 years old (1989) – Actress (TV's "90210")
Eliza Taylor – 33 years old (1989) – Actress (TV's "The 100")
TODAY IS:
World Development Information Day
For additional information check out websites like: www.on-this-day.com, www.born-today.com, www.famousbirthdays.com, www.daysoftheyear.com, and www.nationaldaycalendar.com.