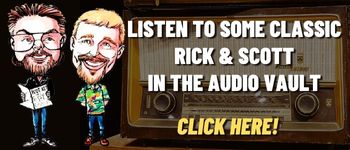 A quick look at Today in History, check out some Celebrity Birthdays, and find out what Days of the Year to celebrate.
TODAY IN HISTORY:
1636 – Harvard College was founded in Massachusetts. The original name was Court of Massachusetts Bay Colony. It was the first school of higher education in America.
1793 – Eli Whitney applied for a patent for his cotton gin.
1886 – The Statue of Liberty, a gift from the people of France, was dedicated in New York Harbor by President Grover Cleveland in the presence of it's sculptor, Frederic Auguste Bartholdi. She's a big girl! The statue weighs 225 tons and is 152 feet tall. It was originally known as "Liberty Enlightening the World."
1904 – The St. Louis Police Department became the first to use fingerprinting.
1919 – The U.S. Congress enacted the Volstead Act, also known as the National Prohibition Act, over President Woodrow Wilson's veto. Prohibition began the following January but was repealed in 1933 with the passing of the 21st Amendment to the U.S. Constitution.
1922 – The first coast-to-coast radio broadcast of a football game.
1929 – The first child was born in an aircraft in Miami, FL.
1929 – Black Monday, a day in the Wall Street Crash of 1929, which also saw major stock market upheaval.
1936 – The Statue of Liberty was rededicated by President Theodore Roosevelt on its 50th anniversary.
1942 – The Alaska Highway (Alcan Highway) was completed through Canada to Fairbanks, AK.
1949 – President Harry Truman swore in Eugenie Moore Anderson as the U.S. Ambassador to Denmark. Anderson was the first woman to hold the post of Ambassador.
1956 – Elvis Presley received a polio vaccination on national TV. This single event was credited with raising immunization levels in the U.S. from 0.6% to over 80% in just six months.
1958 – Angelo Giuseppe Roncalli was elected Pope. He took the name John XXIII.
1965 – Construction of the Gateway Arch in St. Louis, MO, was completed. The arch is 630 feet high.
1970 – The U.S. and U.S.S.R. signed an agreement to discuss joint space efforts.
1976 – John D. Erlichman (a former aide to President Richard Nixon) entered a federal prison camp in Safford, AZ, to begin serving his sentence for Watergate-related convictions.
1996 – The Dow Jones Industrial Average gained a record 337.17 points (or 5%). The day before, the Dow had dropped 554.26 points (or 7%).
2001 – Families of people killed in the September 11 terrorist attack gathered in New York, NY, for a memorial service.
2001 – The movie, "Monsters, Inc.", produced by Pixar Animation Studios and distributed by Walt Disney Pictures, premiered in theaters. It featured the voices of John Goodman and Billy Crystal,
2009 – "This Is It", a documentary of the rehearsals for Michael Jackson's doomed London comeback concerts, opened in theaters. It went on to become the highest-grossing documentary of all time.
2012 – Finishing a four-game sweep to win the World Series, the San Francisco Giants beat the Detroit Tigers 4-3.
2014 – An unmanned Antares rocket carrying NASA's Cygnus CRS Orb-3 resupply mission to the International Space Station exploded just seconds after taking off from the Mid-Atlantic Regional Spaceport in Virginia.
2018 – The Boston Red Sox defeated the L.A. Dodgers 4-games-to-1 to win the World Series.
BIRTHDAYS:
Alf – 266 years old (1756) – The popular alien character from the TV show "Alf". He was born on the Lower East Side of the planet Melmac. Melmac was located six parsecs past the Hydra-Centaurus Supercluster, and had a green sky, blue grass and a purple sun.
Marcian Hoff Jr. – 85 years old (1937) – An inventor of the microprocessor
Jane Alexander – 83 years old (1939) – Actress, former director of the National Endowment for the Arts ("The Great White Hope", "All the President's Men", "Kramer vs Kramer", "Testament")
Dennis Franz – 78 years old (1944) – Actor (TV's "NYPD Blue", "Hill Street Blues")
Telma Hopkins – 74 years old (1948) – Singer, actress (Tony Orlando & Dawn, TV's "Family Matters", "Gimme a Break", "Half and Half", "Bosom Buddies")
Caitlyn Jenner – 73 years old (1949) – Track and field athlete, Actress (TV's "Keeping Up with the Kardashians", "CHiPs")
Annie Potts – 70 years old (1952) – Actress ("Ghostbusters," "Pretty in Pink", TV's "Designing Women")
Bill Gates – 67 years old (1955) – Inventor, computer programmer, co-founder of Microsoft
Daphne Zuniga – 60 years old (1962) – Actress (TV's "Melrose Place," "One Tree Hill")
Lauren Holly – 59 years old (1963) – Actress (TV's "NCIS", "Chicago Hope", "Picket Fences", movies "Beautiful Girls", "Sabrina", "Dumb and Dumber", "The Adventures of Ford Fairlane")
Jami Gertz – 57 years old (1965) – Actress ("Sixteen Candles," "Less Than Zero", "The Lost Boys", TV's "The Neighbors", "Sibs", "Still Standing", "Square Pegs")
Andy Richter – 56 years old (1966) – Actor, comedian, sidekick of Conan O'Brien (TV's "Quintuplets", "Andy Richter Controls the Universe"). Born in Grand Rapids, MI.
Julia Roberts – 55 years old (1967) – Actress ("Pretty Woman," "Conspriracy Theory", "Erin Brockovich", "Osage County", "Steel Magnolias")
Ben Harper – 53 years old (1969) – Singer, musician
Brad Paisley – 50 years old (1972) – Singer, musician
Joaquin Phoenix – 48 years old (1974) – Actor ("The Master", "Walk the Line", "Gladiator", "Reservation Road", "We Own the Night", "Ladder 49", "Buffalo Soldiers", "Quills", "Parenthood", "Her and Inherent Vice")
Justin Guarini – 44 years old (1978) – Singer (First runner up on TV's "American Idol: Season One")
Beevis – 43 years old (1979) – Fictional Cartoon Character (TV's "Beevis and Butt-Head")
Troian Bellisario – 37 years old (1985) – Actress (TV's "Pretty Little Liars")
TODAY IS:
National Internal Medicine Day
For additional information check out websites like: www.on-this-day.com, www.born-today.com, www.famousbirthdays.com, www.daysoftheyear.com, and www.nationaldaycalendar.com.