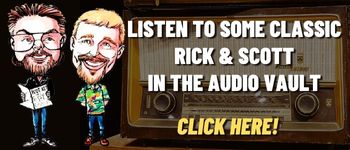 A quick look at Today in History, check out some Celebrity Birthdays, and find out what Days of the Year to celebrate.
TODAY IN HISTORY:
1864 – Nevada was admitted as the 36th U.S. state.
1868 – A standard uniform for postal carriers was approved by Postmaster General Alexander Williams Randall.
1913 – The Lincoln Highway was dedicated. It was the first automobile highway across the United States. It ran from Times Square in New York, NY to Lincoln Park in San Francisco, CA.
1926 – Magician Harry Houdini died of gangrene and peritonitis resulting from a ruptured appendix. His appendix had been damaged twelve days earlier when he was punched in the stomach unexpectedly by a student. During a lecture Houdini had commented on the strength of his stomach muscles and how he had the ability to withstand hard blows.
1941 – After 14 years of work, Mount Rushmore in South Dakota was declared finished. At the time the 60-foot busts of Presidents George Washington, Thomas Jefferson, Theodore Roosevelt and Abraham Lincoln were declared done as funding for the project ran out.
1952 – The U.S. detonated its first hydrogen bomb.
1956 – Rear Admiral G.J. Dufek became the first person to land an airplane at the South Pole. Dufek also became the first person to set foot on the South Pole.
1962 – The Sault Ste. Marie International Bridged opened.
1969 – Wal-Mart Discount City stores were incorporated as Wal-Mart Stores, Inc.
2000 – In a deal with German media giant Bertelsmann, Napster agreed to charge fees to download music over the Internet.
2000 – Soyuz TM-31 launched, carrying the first resident crew to the International Space Station. The I.S.S. has been crewed continuously since then.
2001 – Microsoft and the U.S. Justice Department reached a tentative agreement to settle the antitrust case against the software company.
2002 – A federal grand jury in Houston, TX, indicted former Enron chief financial officer Andrew Fastow on 78 counts of wire fraud, money laundering, conspiracy and obstruction of justice related to the collapse of his ex-employer.
2005 – The iTunes Music Store reached 1 million videos sold.
2007 – Google shares hit $700 for the first time.
2008 – Distribution Video Audio, Inc. shipped its final shipment of VHS tapes to stores. The company was the last major United States supplier of pre-recorded VHS tapes.
2011 – The global population of humans reached seven billion. The day is now recognized by the United Nations as Seven Billion Day.
2014 – Virgin Galactic's SpaceShipTwo crashed in the Mojave Desert during a test flight.
2017 – A truck drove into a crowd in Lower Manhattan, New York City, killing eight people.
BIRTHDAYS:
Lee Grant – 98 years old (1925) – Actress ("Detective Story", "Valley of the Dolls", "In the Heat of the Night", "Shampoo", TV's "Peyton Place")
Dan Rather – 92 years old (1931)- Broadcast journalist (TV's "CBS Evening News")
Ron Rifkin – 84 years old (1939) – Actor (TV's "Alias", "Brothers & Sisters")
Sally Kirkland – 82 years old (1941) – Actress ("Anna", "EdTV", "Mothers and Daughters", "A-List")
Brian Doyle-Murray – 78 years old (1945) – Actor ("Caddyshack", "Scrooged", "Ghostbusters II", "The Razor's Edge", "Groundhog Day", TV's "The Middle")
Stephen Rea – 77 years old (1946) – Actor ("The Crying Game", "Citizen X", "Still Crazy", "V for Vendetta", "The End of the Affair")
Deidre Hall – 76 years old (1947) – Actress (TV's "Days of Our Lives")
Jane Pauley – 73 years old (1950) – Broadcast journalist (TV's "CBS Sunday Morning", "Today", "Dateline NBC")
Lynda Goodfriend – 70 years old (1953) – Actress (TV's "Happy Days", "Blansky's Beauties")
Peter Jackson – 62 years old (1961) – Director ("Lord of the Rings" movies, "Heavenly Creatures")
Larry Mullen Jr. – 62 years old (1961) – Drummer (U2)
Dermot Mulroney – 60 years old (1963) – Actor ("About Schmidt", "My Best Friend's Wedding", "Longtime Companion", "Young Guns")
Rob Schneider – 60 years old (1963) – Actor, comedian (TV's "Saturday Night Live", movies "Grown Ups", "Deuce Bigelow" movies, "The Hot Chick")
Ad-Rock (Adam Horovitz) – 57 years old (1966) – Rapper, guitarist, actor (The Beastie Boys)
Mike O'Malley – 57 years old (1966) – Actor (TV's "Glee", "Yes, Dear")
Vanilla Ice – 56 years old (1967) – Musician
Piper Perabo – 47 years old (1976) – Actress ("Looper", "The Prestige", "Beverly Hills Chihuahua", "Coyote Ugly", "Cheaper by the Dozen" movies, TV's "Covert Affairs")
Eddie Kaye Thomas – 43 years old (1980) – Actor (TV's "'Til Death", movies "American Pie" movies, "Freddy Got Fingered", "Harold and Kumar Go to White Castle")
Willow Smith – 23 years old (2000) – Singer, actress ("Kit Kittridge: An American Girl", "I Am Legend", TV's "True Jackson", "VP")
TODAY IS:
National Knock-Knock Jokes Day
For additional information check out websites like: www.on-this-day.com, www.born-today.com, www.famousbirthdays.com, www.daysoftheyear.com, and www.nationaldaycalendar.com.