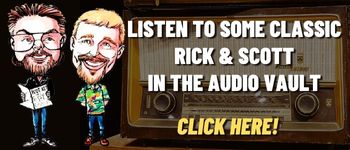 A quick look at Today in History, check out some Celebrity Birthdays, and find out what Days of the Year to celebrate.
TODAY IN HISTORY:
1002 – Explorer Leif Erickson landed in America.
1701 – The Collegiate School of Connecticut was chartered in New Haven. The name was later changed to Yale.
1781 – The last major battle of the American Revolutionary War took place in Yorktown, VA. The American forces, led by George Washington, defeated the British troops under Lord Cornwallis.
1855 – Isaac Singer patented the sewing machine motor.
1855 – Joshua C. Stoddard received a patent for his calliope.
1858 – Mail service via stagecoach began between San Francisco, CA, and St. Louis, MO.
1872 – Aaron Montgomery started his mail order business with the delivery of the first mail order catalog. The firm later became Montgomery Wards.
1876 – Alexander Graham Bell and Thomas Watson made their longest telephone call to date. It was a distance of two miles.
1888 – The Washington Monument was officially opened to the public.
1919 – The Cincinnati Reds won the World Series. The win would be later tainted when eight Chicago White Sox were charged with throwing the game. The incident became known as the "Black Sox" scandal.
1930 – After landing in Glendale, CA, aviator Laura Ingalls completed the first solo transcontinental flight across the U.S. by a woman
1936 – The first generator at Boulder Dam (which was later renamed Hoover Dam) began transmitting electricity 266 miles away to Los Angeles, CA.
1946 – The first electric blanket went on sale in Petersburg, VA.
1967 – Doc Severinsen became musical director of "The Tonight Show with Johnny Carson". He replaced Skitch Henderson.
1969 – In Chicago, IL, the National Guard was called in for crowd control when demonstrations continued in connection with the trial of the "Chicago Eight" that began on September 24th.
1975 – The band KISS visited Cadillac, MI, and participated in the homecoming parade and performed at the homecoming dance.
1985 – A 2½ acre garden memorial was dedicated to John Lennon by his widow Yoko Ono. The memorial was located in New York City's Central Park is called Strawberry Fields.
1986 – Joan Rivers debuted on her own late night television talk show "The Late Show" on FOX.
1995 – An Amtrak Sunset Limited train was derailed by saboteurs near Palo Verde, AZ. One person was killed and a hundred were injured.
2000 – Brett Hull, of the Dallas Stars, scored his 611th National Hockey League goal. The goal allowed him to pass his father, Bobby Hull, on the all time scoring list bringing him to number 9.
2003 – The ride "Mission: Space" opened to the public in Epcot at Walt Disney World in Orlando, FL. The opening ceremony included several astronauts from all eras of space exploration.
2003 – Britain's Queen Elizabeth II knighted Roger Moore and made Sting a Commander of the British Empire.
2009 – NASA launched the Lunar Crater Observation and Sensing Satellite (LCROSS). On November 13, it was announced that water had been discovered in the planned impact plume on the moon.
2012 – Jerry Sandusky, the disgraced Penn State football coach, was sentenced to 30 to 60 years in prison for molesting young boys.
BIRTHDAYS:
Nona Hendryx – 78 years old (1944) – Vocalist (Labelle)
Jackson Browne – 74 years old (1948) – Singer ("Doctor, My Eyes", and co-wrote The Eagles' "Take It Easy")
Robert Wuhl – 71 years old (1951) – Actor (TV's "Arliss")
Sharon Osbourne – 70 years old (1952) – TV talk show co-host, judge (TV's "The Talk", "America's Got Talent", "The X Factor")
Tony Shalhoub – 69 years old (1953) – Actor (TV's "Monk", "Wings", "We Are Men", "Stark Raving Mad", movies "Galaxy Quest", "Spy Kids", "The Siege")
Scott Bakula – 68 years old (1954) – Actor (TV's "Men of a Certain Age", "Quantum Leap", "Star Trek: Enterprise", "Murphy Brown")
Michael Paré – 64 years old (1958) – Actor ("Eddie and the Cruisers", "Streets of Fire", TV's "The Greatest American Hero")
Sean Lennon – 47 years old (1975) – Singer, son of John Lennon and Yoko Ono
Randy Spelling – 44 years old (1978) – Actor (TV's "Malibu Shores")
Chris O'Dowd – 43 years old (1979) – Actor ("Calvary", "St. Vincent", "Thor: The Dark World", "This Is 40", "Pirate Radio", "Friends With Kids")
Brandon Routh – 43 years old (1979) – Actor ("Scott Pilgrim vs. the World", "Superman Return", TV's "One Life to Live", "Undressed")
Zachery Ty Bryan – 41 years old (1981) – Actor (Played Brad Taylor on TV's "Home Improvement")
Tyler James Williams – 30 years old (1992) – Actor (TV's "Everybody Hates Chris", "Go On")
Scotty McCreery – 29 years old (1993) – Singer (Winner of "American Idol" Season 10)
TODAY IS:
International Beer and Pizza Day
For additional information check out websites like: www.on-this-day.com, www.born-today.com, www.famousbirthdays.com, www.daysoftheyear.com, and www.nationaldaycalendar.com.