Welcome to a new week of staying at home and doing nothing! Here are my "Random Thoughts" for Monday…
THE NUMBERS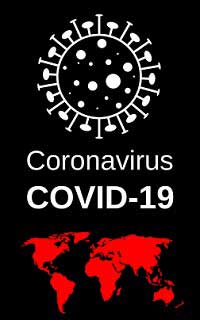 According to the website put together by the Michigan Department of Health and Human Services, as of Saturday afternoon at 3 pm there are 24,638 confirmed cases of COVID-19 in the state of Michigan. That number jumped up by 641 in 24 hours.
Here in West Michigan, there are 287 confirmed cases in Kent County (up by 17), 66 in Ottawa (up by 2), 59 in Muskegon (up by 2), 22 in Montcalm (up by 1), 21 in Allegan (up by 2), 14 in Ionia County (no change), eight in Barry County (no change), and six in Newaygo County (no change).
We have had a total of 1,487 deaths in our state due to COVID-19 (an increase of 95). We have had 13 deaths in Kent County (no change), four in Muskegon County (no change), two deaths in Ionia County (no change), two deaths in Ottawa County (no change), and one death in Montcalm County (no change).
I'm encouraged when I see that some of these numbers have not changed in the last 24 hours. That is a good sign. Also the number of new cases statewide was down significantly from the day before. Hopefully we are on the right track.
There are now more than 1.8 million cases of coronavirus worldwide, with more than 114,000 deaths. Here in the U.S., there are more than 557,500 cases, with more than 22,000 deaths.
Stay Home, Wash Your Hands, and Social Distance Yourself! Please stay healthy.
WHEN COULD WE GO TO SPORTING EVENTS AND CONCERTS AGAIN?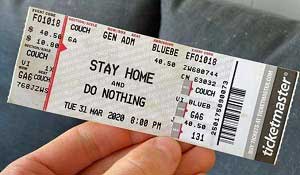 Most concerts had to postpone spring dates and have rescheduled them for this fall. One expert believes we won't be attending any shows until fall of NEXT year.
During a recent roundtable discussion with a panel of health experts, Dr. Ezekiel Emanuel, a special adviser to the World Health Organization, said that he doesn't think it will be safe to have concerts, sporting events and other big public gatherings for another 18 months!
He said, "Restarting the economy has to be done in stages, and it does have to start with more physical distancing at a work site that allows people who are at lower risk to come back. Certain kinds of construction, or manufacturing or offices, in which you can maintain six-foot distances are more reasonable to start sooner."
And now the bad news. "Larger gatherings — conferences, concerts, sporting events — when people say they're going to reschedule this conference or graduation event for October 2020, I have no idea how they think that's a plausible possibility. I think those things will be the last to return. Realistically we're talking fall 2021 at the earliest. Restaurants where you can space tables out, maybe sooner."
I know we are still waiting to have Memorial Service for my sister. That is on hold indefinitely until we get the go ahead and everyone feels safe enough to attend a gathering with a big group of people.
Better safe than sorry. It is just going to be a new normal for all of us for many months to come I think.
STIMULUS CHECKS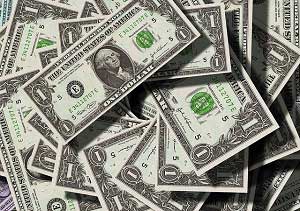 According to some new reports, the IRS began direct depositing stimulus payments on Saturday. More will be deposited over the next couple of days.
Have you gotten your's yet? I know some people have posted on social media that the money is "pending" in their accounts. I haven't received anything yet.
No word on just what order they are rolling this out. I've heard it was alphabetical, but then I've also heard it was by income. It could just be random or maybe even by region or social security number. Who knows!
 "FRIENDS" REUNION

There are conflicting reports about the planned "Friends" reunion. Either they're secretly taping via Zoom or the get together won't happen until California health officials lift the quarantine.
Last month, HBO postponed taping the one-time special. An alternative date for next month now also seems out of the question. Therefore, the reunion with all six actors will not be available when HBO Max launches with 236 episodes of "Friends".
An unnamed insider claimed that Courteney Cox arranged a Zoom meeting with her former co-stars. Almost weekly, the six actors have discussed and brainstormed their reunion for HBO. According the source, "Their Zoom sessions have been brilliant fun. There's some hilarious material, which they hope can be aired as either a series of teasers, or even a stand-alone special."
SPEAKING OF REUNIONS…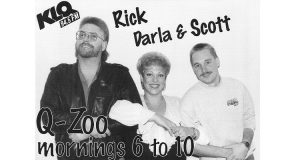 What are you doing this coming Saturday, April 18th at 7 pm?
I hope you are joining me for a "Morning Show Reunion"!
This should be fun. We will all join together on Zoom. I will also stream it to Facebook Live and monitor comments there.
I'm trying to get as many people from our morning show together as I can. So far I have confirmed Darla Jaye, Stephanie Web, Rovin' Ralph, and Moose. I'm still working on a few others.
It would also be great to hear from some of our regulars that used to call into the show. So far Aneurysm Jim has said he will be joining. Does anyone else want to join us?
We will all meet on Zoom at 7 pm next Saturday. I will post the meeting information here on my blog later this week. (I hesitate to post it publicly on Facebook because I don't want hackers or uninvited people to be joining us.) Check back here and I'll post the meeting I.D. number and access information on both Friday AND Saturday in my "Random Thoughts".
Find out what we have all been up to, what we are doing now, and how we are dealing with COVID-19.
Have a MAGNIFICENT Monday. I will be on the air today from 3-7 pm on 98.7 WFGR. Join me! Plus, today we start giving away lots of MONEY! I'll have a "Social Distance Dollars" code word for you at 4:40 pm. Tune in for details and to win cash!
If you have any comments on the above stories, please leave your remarks below…