One day down, four more to go until the weekend! Here are some "Random Thoughts" for Tuesday…
THE NUMBERS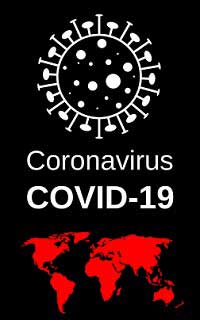 According to the website put together by the Michigan Department of Health and Human Services, as of Monday afternoon at 3 pm there are 25,635 confirmed cases of COVID-19 in the state of Michigan. That number jumped up by 997 in 24 hours.
Here in West Michigan, there are 311 confirmed cases in Kent County (up by 24), 69 in Ottawa (up by 3), 68 in Muskegon (up by 11), 22 in Montcalm (no change), 23 in Allegan (up by 2), 15 in Ionia County (up by one), 11 in Barry County (up by 3), and six in Newaygo County (no change).
We have had a total of 1,602 deaths in our state due to COVID-19 (an increase of 115). We have had 13 deaths in Kent County (no change), four in Muskegon County (no change), two deaths in Ionia County (no change), two deaths in Ottawa County (no change), and one death in Montcalm County (no change).
They are now also giving us the Cumulative Total of Recovered COVID-19 Cases. They will update this number every Saturday. As of April 10th, 433 have recovered from the virus.
About 2 million people have tested positive for coronavirus around the globe and the worldwide death toll is now at about 120,000. In the U.S., there are now more than 580,000 confirmed cases and the death toll is more than 23,622
Stay Home, Wash Your Hands, and Social Distance Yourself! Please stay healthy.
"SATURDAY NIGHT LIVE" WAS ZOOMING LAST WEEKEND
"Saturday Night Live" had a new show last weekend. It was all done through Zoom and was pre-recorded.
I didn't watch the whole thing, but have caught bits and pieces.
It is definitely weird to have the host, Tom Hanks, doing the monologue from his kitchen with no studio audience…
MORNING SHOW REUNION THIS SATURDAY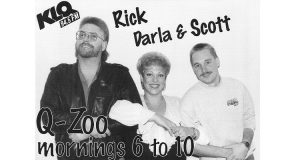 What would it be like to get together a bunch of former radio personalities together on Zoom? You will find out this Saturday, April 18th at 7 pm.
I hope you are joining me for a "Morning Show Reunion"!
I will also stream it to Facebook Live and monitor comments there.
I'm trying to get as many people from our former morning show together as I can. So far I have confirmed Darla Jaye, Stephanie Web, Rovin' Ralph, and Moose. I'm still working on a few others.
I also want to hear from some of our regulars that used to call in. People like Carlene the Lunch Lady, John Baker the Hit Maker, Big Phil, Mike the President of the Rick Beckett Fan Club, Jeff from Northwest, Kathie from Rockford, Bruce our Official/Unofficial Photographer, and many others. Also, does anyone know the whereabouts of Yanos? I've lost contact with him over the years. It would be great to hear from him as well.
It should be a fun time. We will update everyone on what we have been up to as well as take your questions and comments.
We will all meet on Zoom at 7 pm next Saturday. I will post the meeting information here on my blog later this week. (I hesitate to post it publicly on Facebook because I don't want hackers or uninvited people to be joining us.) Check back here and I'll post the meeting I.D. number and access information on both Friday AND Saturday in my "Random Thoughts".
I will also post the video here on my blog on Sunday for all to see, in case you can't join us.
THE WORLD WE LIVE IN
I saw this posted on social media and couldn't agree more…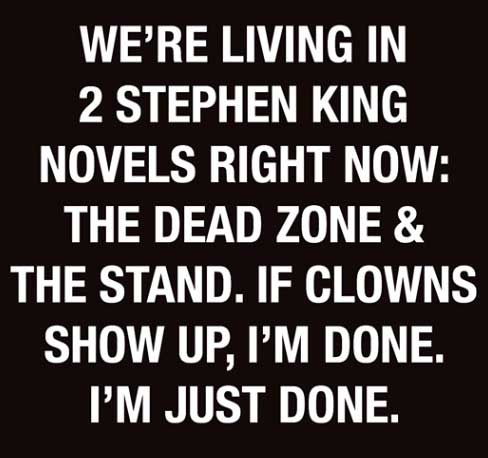 And then there is this reality…
TO PROTECT AND TO SERVE
Down in Texas, a Police Officer came to the aid of a group of lost ducklings wandering through Houston Memorial Park. The little ducks had gotten separated from their mother. The officer safely guided them back to the water and reunited the family…
Have a TREMENDOUS Tuesday. I will be on the air today from 3-7 pm on 98.7 WFGR. Join me! Plus, I'll have a "Social Distance Dollars" code word for you at 4:30 pm, giving you the chance to win $1,000 and get registered for the Grand Prize of $10,000! Tune in for details and to win cash!
If you have any comments on the above stories, please leave your remarks below…